How F-35 Fighters Will Siphon An Extra Trillion Dollars From Taxpayers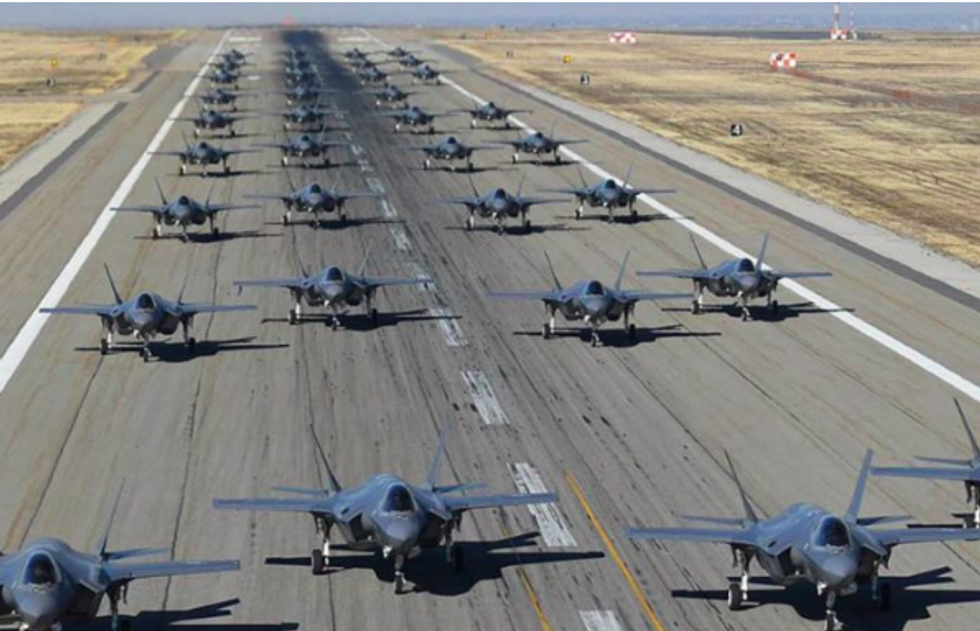 Reprinted with permission from DCReport.
When you buy a new car, you aren't required to go back to the dealership for oil changes, but our nation's taxpayers are stuck with billions of dollars in bills to maintain pricey weapons systems and aircraft from politically connected firms like Lockheed Martin and Boeing after they sell them to the government.
These "sustainment costs" for the next generation of F-35 fighter jets, already the world's most expensive weapons program, are expected to top $1 trillion over the life of the program.
"Contractors want the government to accept whatever costs or prices they offer with little review or recourse for overpricing, regardless of contract type or the level of competition involved," said J. David Cox, the national president of the American Federation of Government Employees.
Cox was criticizing a recent government report that recommends ways to ease regulations on contractors to make it easier for our country's military to compete with China and Russia in modernizing weapons.
"Nothing could be farther from the truth," Cox wrote in his letter to the chairmen and ranking members of the House and Senate Armed Services Committees. "If these changes were implemented, they would compound the effects of previous misguided 'reforms' and result in large unnecessary costs."
Will Roper, the assistant secretary of acquisition, technology and logistics for the Air Force, wants to get away from the sustainment model. He suggested paying a license fee or royalties to contractors.
The Air Force could make contracts for upgrades and repairs part of a bidding process and use software that allows different companies to design add-ons for it.
Contractors are pushing back.
"I'm more convinced than ever that would be a mistake," said Tim Matthews, a retired rear admiral and vice president of F-35 sustainment for Lockheed Martin.
In 2016, Lockheed Martin employed 55 former Defense Department officials as board members or lobbyists, according to a report by Project on Government Oversight.
Boeing, whose KC-46 tanker aircraft were temporarily rejected by the Air Force because of trash and tools left inside, has even more former Defense Department officials on its payroll – 84 in 2016. Acting Defense Secretary Patrick Shanahan spent 31 years at Boeing.
The estimated price tag for operating and supporting the latest generation of F-35 fighter jets over more than six decades recently grew by almost $73 billion to $1.196 trillion. Our country plans to buy 2,456 of the jets: 1,763 for the Air Force, 420 for the Marines and 273 for the Navy.