How Fox News And Trump Attempted To Frame John Kerry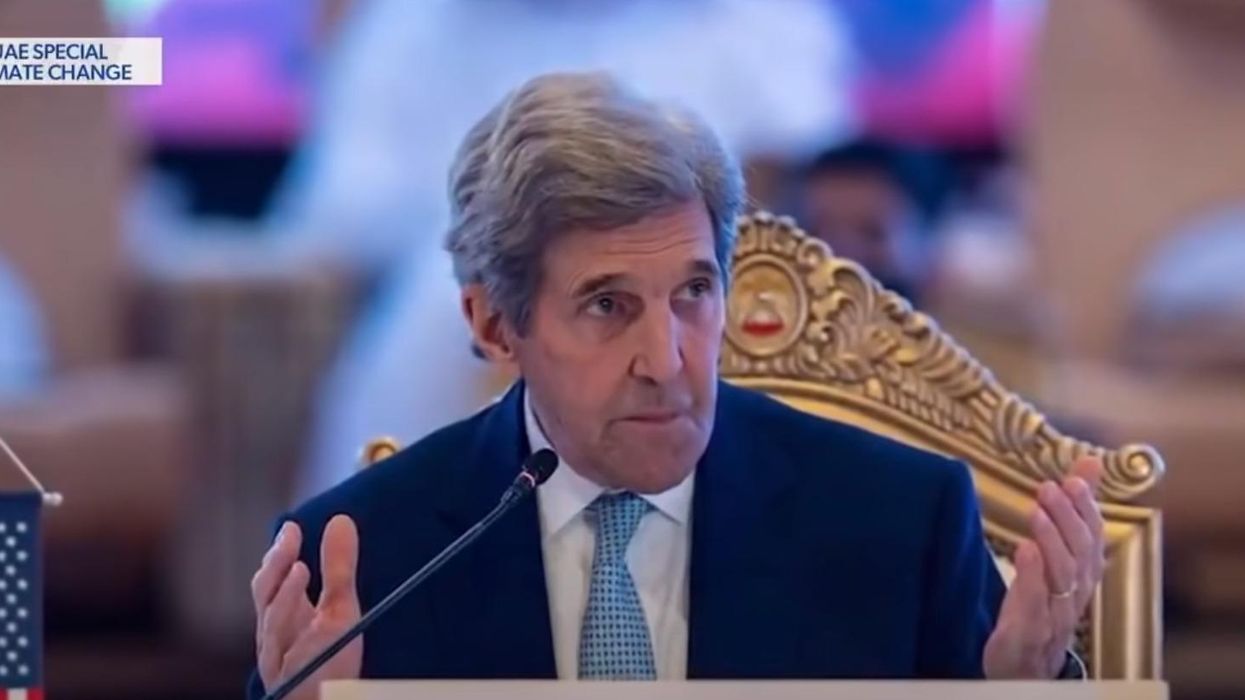 Youtube Screenshot
Geoffrey Berman, a former top federal prosecutor during Donald Trump's administration, reportedly writes in a new book that a spurious investigation of former Secretary of State John Kerry was set in motion in response to then-president Donald Trump's May 2018 tweet accusing Kerry of "potentially illegal shadow diplomacy" with Iran. Trump's tweet came in response to a report the then-president was watching at the time on Fox News, according to a Media Matters review.
As president, Trump reportedly watched hours of Fox programming a day and regularly tweeted his responses to what he was seeing on television in real-time or on tape-delay, as Media Matters extensively documented. The network's commentators and coverage shaped the former president's worldview – and thus his administration's actions, including presidential pardons, federal contracting, legislative and communications strategy, pandemic policies, and much more.
Now it seems we can add a federal probe of one of Trump's political opponents to the list. The New York Times reported Thursday that in a new book, Berman wrote that while he was U.S. Attorney for the Southern District of New York, Justice Department officials ordered him to investigate Kerry after Trump criticized Kerry's "possibly illegal" behavior on Twitter. Those tweets have their roots in Fox's coverage.
On May 7, 2018, Washington, D.C., was abuzz with the prospect that Trump might withdraw from the Iran nuclear accord that Kerry negotiated during the Obama administration. The president, meanwhile, spent the morning tweeting along with Fox & Friends, the Fox morning show, which he was apparently watching on tape-delay.
At 10:08 a.m. ET, Trump tweeted, "The United States does not need John Kerry's possibly illegal Shadow Diplomacy on the very badly negotiated Iran Deal. He was the one who created this MESS in the first place!" As I noted at the time, that tweet tracked with the content of a segment that had aired on Fox's America's Newsroom roughly an hour earlier.
According to the Times account, Berman wrote that in subsequent months, the Justice Department repeatedly pressured his office to move forward with the investigation of Kerry, particularly after Trump again tweeted about the purported crimes.
"They were asking us, basically, what's taking so long? Why aren't you going harder and faster at this enemy of the president? There was no other way for me to look at it," he wrote.
Berman said that when his office told the Justice Department it would not be prosecuting Kerry following a year-long investigation, the case was passed to another U.S. attorney's office. When that office also determined the case lacked merit, he wrote, "the Kerry investigation just quietly died — as it should have."
Trump ultimately fired Berman in June 2020 during a purge of federal prosecutors seen as insufficiently loyal to him.
Reprinted with permission from Media Matters.