How Right-Wing Spinmeisters Snip And Smear Joe Biden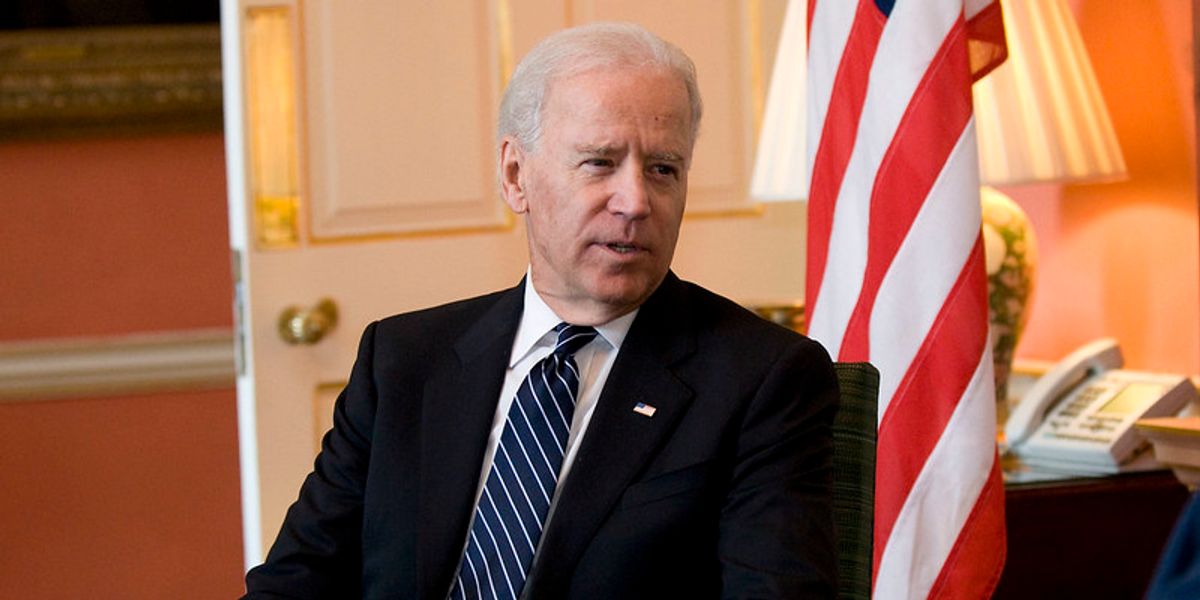 Reprinted with permission from MediaMatters
George Floyd's killing by Minneapolis police triggered global protests against racism and police brutality and a seismic shift in U.S. public opinion. Former vice president and presumptive Democratic presidential nominee Joe Biden discussed this phenomenon at a Thursday event, saying that because technological advances allowed millions of Americans to see Floyd's killing on their phones, his death had a greater worldwide impact than that of Dr. Martin Luther King Jr.
Over the hours that followed, Biden's comment was ripped from its context and spun with fake outrage by pro-Trump right-wing activists and trolls, leading to a Fox & Friends segment Friday in which a Fox contributor falsely claimed that Biden had said Floyd "may have been a greater civil rights leader" than King.
---
This was a bad-faith effort to generate a gaffe. Biden was "not comparing the men," as Bernice King, Martin Luther King's daughter and the CEO of Martin Luther King Jr. Center for Nonviolent Social Change, explained. "He's talking about how enhanced technology caused Mr. Floyd's death to move the masses."
This pattern will repeat over and over in the months to come, as President Donald Trump's disinformation campaign tries to undo Biden's record lead in the polls.
Here's what happened.
On Thursday, Biden held an event with community leaders in Philadelphia, PA, focused on how to safely reopen the economy in light of the coronavirus pandemic. During the discussion, Biden was asked what he means when he talks about the "soul of America." In his response, Biden noted that Floyd was "brutally murdered for the whole world to see it," and contrasted the public reaction with his own experience following Dr. King's death in leaving a law firm job to become a public defender.
He continued (emphasis added):
But even Dr. King's assassination did not have the worldwide impact that George Floyd's death did. Because just like television changed the Civil Rights Movement for the better when they saw Bull Connor and his dogs ripping the clothes off of elderly black women going to church and fire hoses ripping the skin off of young kids. All those folks around the country who didn't have any black populations heard about this, but didn't believe it but they saw it. It was impossible to close their eyes. Well, with George Floyd, what happened to George Floyd, now you got how many people around the country? Millions of cellphones. It's changed the way everybody's looking at this. Look at the millions of people marching around the world, the world. So my point is that I think people are really realizing that this is a battle for the soul of America. Who are we? What do we want to be? How do we see ourselves? What do we think we should be? Character is on the ballot here. That's what this is about.
Shortly after Biden spoke, a 10-second clip of Biden saying "but even Dr. King's assassination did not have the worldwide impact that George Floyd's death did" began circulating on Twitter. Biden's words were taken out of context by ForAmerica, a conservative digital activist organization helmed by David Bozell and his father, Media Research Center founder Brent Bozell. A 2014 National Journal profile described the group as "The Right Wing's Facebook Army."
"This is a classic example of a pretty banal point getting pulverized by the social media Gaffe-o-Matic," Washington Post reporter David Weigel wrote in response to ForAmerica's spin.
Indeed, ForAmerica's video now has more than 1.8 million views on Twitter. It was quickly seized upon by pro-Trump operatives and trolls.
Several right-wing media outlets subsequently picked up the story, including the Washington Examiner, the New York Post, and FoxNews.com.
On Friday morning, the story made it to Fox News' airwaves. Fox & Friends' co-hosts discussed Biden's comments several times, framing them as a gaffe. But the first and third times, they only aired the same 10-second snippet ForAmerica posted, while the second time, they aired a longer clip but still cut off Biden's remarks at the same end point, hiding his explanation from their viewers.
Not airing Biden's full comment made it easier for Fox contributor Geraldo Rivera to completely distort what the former vice president had said.
"Was it Joe Biden saying that George Floyd has had as much of an impact as Martin Luther King?" he asked during a Fox & Friends interview. That wasn't what Biden had said, but co-host Brian Kilmeade replied "yes" anyway.
Rivera then continued, "I think a statement like that is so bold and so fraught with, you know, historic improprieties. I believe that Joe Biden may have gone, maybe a bridge too far in saying George Floyd, for all his flaws, may have been a greater civil rights leader than Martin Luther King Jr."
Biden didn't say anything remotely like that -- Rivera just dreamed up a more offensive version of his comments in order to condemn it.
Get ready for more of this as Election Day looms. It's going to be nihilistic dishonesty as far as the eye can see.