How To Avoid Airline Price Surges This Thanksgiving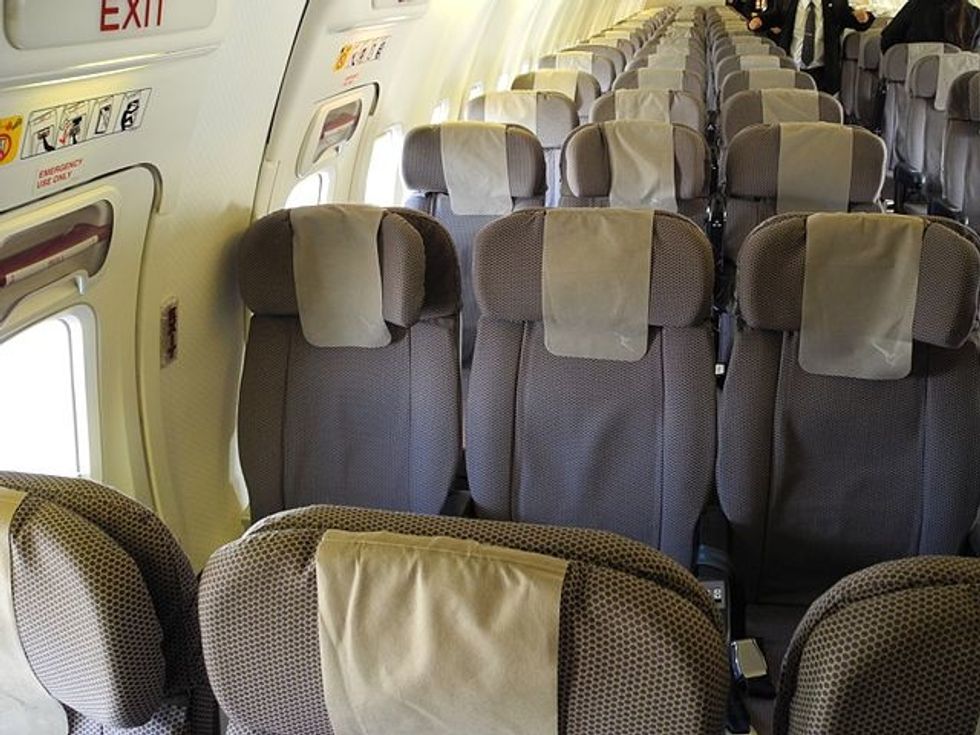 By Shannon Insler, GOBankingRates.com (TNS)
Traveling during the holidays is often tremendously stressful. With prices at all-time highs, busy travel routes and pressures to make it to your destination by a certain time, it's a wonder people even try. But people do, because there's nothing like going home for the holidays. That's why it's so important to find ways to battle the inevitable holiday travel prices.
Flight prices will increase during Thanksgiving, but that doesn't mean you can't find cheap flights. Here are a few tips to help you find last-minute Thanksgiving travel deals.
SIGN UP FOR FARE ALERTS
Get proactive about finding cheap flights by signing up for fare alerts with sites or travel apps like AirfareWatchdog, Hitlist and more. Gillian Morris, CEO and co-founder of Hitlist, said to monitor prices and book as soon as they drop.
"People say there's an optimal time to book flights," said Morris, "but the truth is that flight prices change with the market, so that optimal time can't be predicted. Even the most sophisticated price-prediction algorithms are wrong close to 40 percent of the time, which means you are almost as likely to lose money as save money by buying at a set time like three weeks before travel."
No matter which website you book with, make sure you strike while the iron is hot. Airline ticket prices change rapidly, so sleeping on them could mean losing a great deal.
SEARCH MULTIPLE SITES AND CLEAR YOUR COOKIES
If you're ready to buy tickets, and you're comparing airline prices, the best thing you can do is clear your cookies _ and no, not the cookies on your Thanksgiving plate.
When comparing flight prices, clearing the cookies in your browser, or using a different browser altogether, can help you find the cheapest flights. Cheryl Rosner, co-founder and CEO of Stayful, a boutique hotel booking site, discovered this trick by accident.
Rosner found an economy ticket for $500 and a first-class ticket for $1,400, then became distracted and walked away. She went back to her computer later, using a new browser, and found a first-class ticket for only $458. But upon logging back in to the site, saw the higher price again. So she switched browsers yet again, found the $458 first-class ticket and booked it.
It's amazing what you can do by simply tricking the travel sites into thinking you're a new visitor. That's what clearing your browser cookies can do. Rosner was able to buy first-class tickets for the price of economy tickets.
DON'T FLY THE WEDNESDAY BEFORE OR THE SUNDAY AFTER THANKSGIVING
No matter what you do, don't even think about flying out the Wednesday before or the Sunday after Thanksgiving. While they might be the most convenient travel days, that also makes them the most expensive.
Jason Steele, credit card expert for CompareCards.com, said, "Consider flying on the less crowded days, such as Thanksgiving morning itself. Or, you could leave early and return on the Friday after Thanksgiving or stay until later in the week."
If you can, try flying on Thanksgiving Day and flying back the Monday after Thanksgiving. Switching your schedule around just a little could mean a world of savings.
ENJOY YOUR THANKSGIVING
As you search for last-minute Thanksgiving travel deals and cheap flights, keep in mind that the holiday is about so much more than money.
There's no question that flight price gouging over the holidays is frustrating, but that doesn't mean you have to let it ruin your trip. Use these tips to your advantage, and you should be able to obtain cheap flights so you can focus on what's really important: the joy of the holiday and spending it with those you love.
Shannon Insler writes for GOBankingRates.com (), a leading portal for personal finance news and features, offering visitors the latest information on everything from interest rates to strategies on saving money, managing a budget and getting out of debt.
(c) 2015 GOBankingRates.com, a ConsumerTrack web property. Distributed by Tribune Content Agency, LLC.
Photo: Douglas P. Perkins via Wikimedia Commons