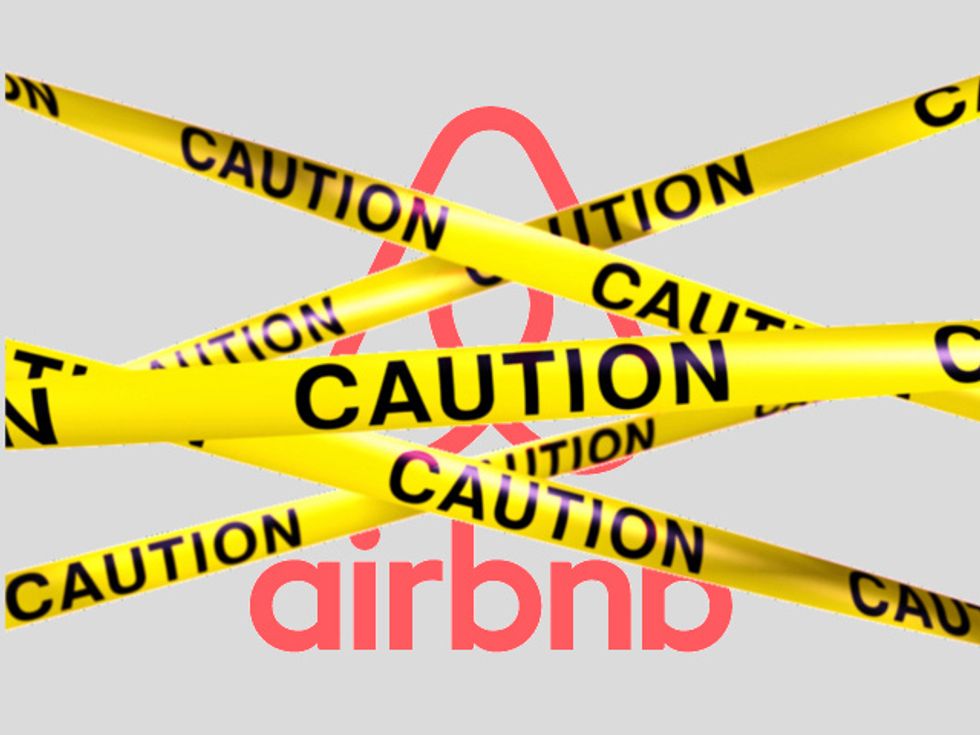 By George Hobica, Airfarewatchdog.com (TNS)
The well-publicized Airbnb horror story of a young man who says he was held captive and sexually molested by his host in Spain this past July raises the question of how to use the popular site safely.
As was widely reported by The New York Times, on NBC's Today show, and elsewhere, Jacob Lopez, 19, from Massachusetts, was staying with his host in Madrid when he was locked in his room from the outside. The host then "pressed him into a sexual act," according to the Times, although the host denies this.
But the worst part was Airbnb's response. The company refused to give Lopez's mother the host's address or to call police (the host had shut off his Internet access, so he was unable to contact her).
Things happen in hotels, too, but Airbnb guests need to realize that they will never have the same safety net that hotel guests have. It's a chance they take in exchange for saving money. The same applies to home rentals and exchanges.
And although the thousands of guests who use the popular website each day enjoy their experience, this has hardly been the first sensational report of Airbnb stays gone horribly wrong — everything from guests claiming they were drugged by hosts to guests being attacked by a host's dog. There have been instances of fraud (hosts listing apartments without the right to do so).
Airbnb does not do background checks on hosts (or on their pets for that matter). It does not require even rudimentary safety devices, such as smoke detectors and fire alarms (much less the automatic sprinkler systems found in many modern hotels), or bedroom doors that lock from the inside, in the accommodations it lists. There is no front desk to call if there's an emergency, nor are there safe deposit boxes or room safes for guests to store valuables. In short, most of the regulations and safety norms that guests have become accustomed to, even in the most rudimentary hotels, are lacking.
What Airbnb Should Be Doing
The company is making enormous profits and is valued at $25 billion. They can well afford to begin doing thorough background checks on hosts. Perhaps hosts who have gone through such checks could be listed as such.
Airbnb suggests that hosts have working smoke and carbon dioxide detectors, but doesn't require them or check to see if they are in place and functioning. Again, the company should at least do spot checks. Same thing for "clearly marked fire escape routes," which the company suggests that hosts provide, but doesn't require.
If something goes wrong with your stay _ malfunctioning air conditioning or heat, for example – it's difficult to get compensation or switch to another accommodation. In a hotel, it's fairly easy to march down to the front desk and insist that something get fixed, and if it isn't fixed most hotels will at least adjust your bill or refund that night's stay.
Steps You Should Take To Protect Yourself
Talk to your host extensively before you arrive. It's just like online dating: if you get a queasy feeling, back out. Ask questions. This isn't foolproof but it is essential.
Do due diligence. Is this rental legal? You don't want to get a knock on the door from the building's management saying you have to leave or learn that the person you gave your money to had no right to rent the unit.
Stay with hosts that your friends or acquaintances have stayed with previously. Don't rent "blind."
If possible, choose to rent accommodations where the host will not be sharing with you (Airbnb rents both types _ sharing with the host and staying on your own).
Before you arrive, get the local emergency numbers for police, fire and ambulance services and know how to use your mobile phone to reach them. Make sure your mobile phone works where you're staying.
Tell friends, family or another responsible party where you'll be staying. Ask them to check in with you by text or phone.
Ask if the room you'll be occupying can lock from the inside, and check to see that it cannot be locked from the outside.
Ask if your host has working smoke detectors. Don't be afraid to test them.
I think Airbnb is still learning, after all these years, what it takes to keep guests safe but the company needs to put safety over profits and their stock price. 
(George Hobica is founder of the low-airfare listing website Airfarewatchdog.com.)
(c)2015 Airfarewatchdog.com. Distributed by Tribune Content Agency, LLC.