Hurricane Sandy To Make Landfall Monday Night; Presidential Campaigns Suspended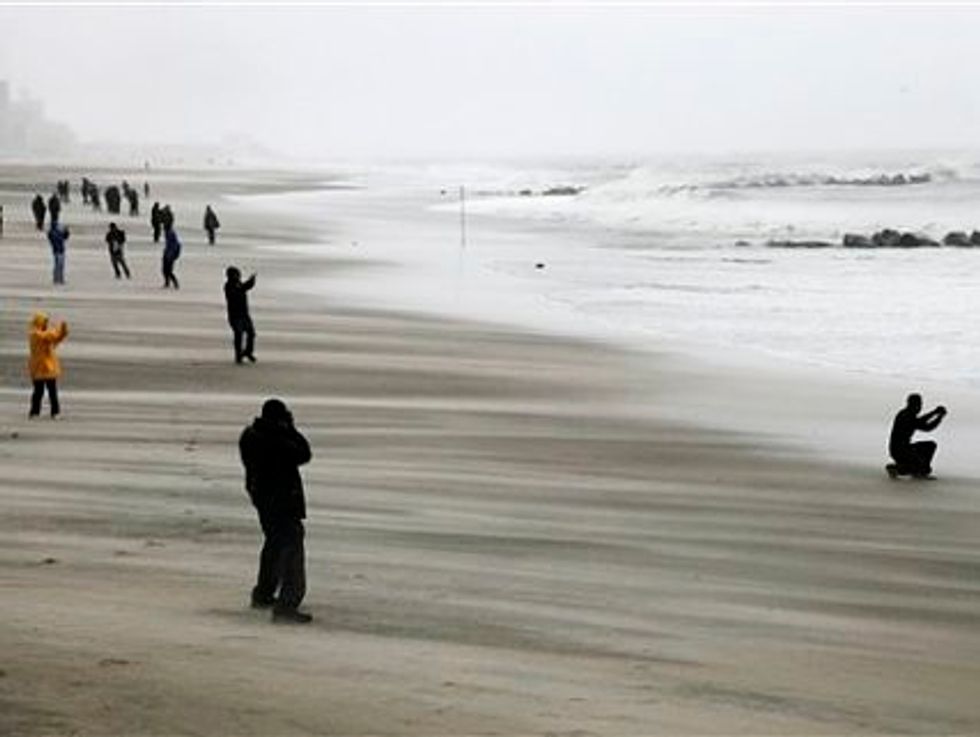 Hurricane Sandy picked up speed Monday afternoon as it churned its way up the Atlantic Ocean, moving 28 mph along a collision course with the eastern coast. The storm is expected to make landfall by Monday evening in Atlantic City, New Jersey. Schools and public transportation were shut down across the region, where an estimated 60 million people will be affected. For the first time in 27 years, the New York Stock Exchange has been shut down because of severe weather, and will continue to be closed through Tuesday.
Experts are warning that Hurricane Sandy could be a storm of historic proportions, and are urging those in its path to take appropriate measures.
"This is the most catastrophic event that we have faced and been able to plan for in any of our lifetimes," Connecticut Governor Dan Malloy said.
Meteorologists predict a storm surge up to 11 feet high — made worse by high tide, resulting from a badly timed full moon — by midnight tonight, which could cause widespread damage across the eastern seaboard.
The latest update from Weather.com described the imminent situation: "The highest storm surge is expected along Long Island Sound and New York Harbor with the next high tide this evening.Surge flooding will also reach its peak during high tide tonight along the Jersey Shore and the south coast of southern New England."
In response to the extreme weather, both presidential candidates have suspended their campaigns. President Obama has transferred back to the White House, where he will be monitoring the latest developments. Gallup has suspended its tracking poll indefinitely and will "reassess on a day-to-day basis." IBD/TIPP has also suspended polling until further notice. Public Policy Polling (PPP), meanwhile, will continue polling but will reassess its numbers depending on the level of damage Tuesday morning.
The highly anticipated October jobs report, originally set for release Friday, could be potentially delayed due to the storm. U.S. Labor Department Spokesman Carl Fillichio said the government would be making every effort to release the report on schedule.
"The employees at the Bureau of Labor Statistics are working hard to ensure the timely release of employment data on Friday, November 2," Fillichio said. "It is our intention that Friday will be business as usual regarding the October Employment Situation Report."
Photo credit: AP/Mark Lennihan