'I Don't Know': Kushner Won't Say He'll Call FBI If Russians Again Offer Campaign Help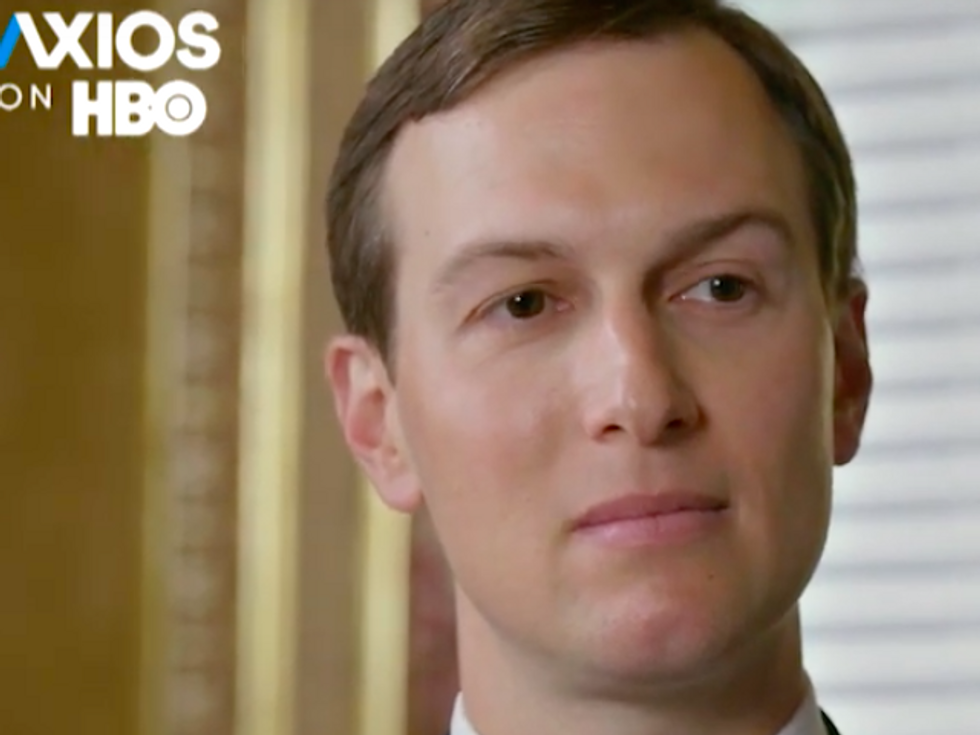 In a Sunday night interview with "Axios on HBO," Jared Kushner defended attending a 2016 meeting between Trump's top campaign staff and Russian operatives who were offering dirt on Trump's political opponent.
"The reality is, we were not given anything that was salacious," Kushner told Jonathan Swan of Axios.
Whether or not "salacious" information was passed to the Trump campaign or not does not negate the fact that Kushner, along with the rest of the Trump team, were willing and eager to accept assistance through such shady means.
Kushner's comment on the meeting came right after he flatly refused to say he would call the FBI if Russia tried to help the Trump campaign again in 2020.
"Would you call the FBI if it happened again?" Swan asked.
"I don't know. It's hard to do hypotheticals," Kushner responded.
Kushner's refusal to say he would notify law enforcement agencies of a foreign government's attempt to interfere with an American election is not the standard. In fact, it is the opposite of the advice from Trump's hand-picked leader of the FBI, Christopher Wray.
"I think my view is that if any public official or member of any campaign is contacted by any nation state or anybody acting on behalf of a nation state about influencing or interfering with our election, then that's something that the FBI would want to know about," Wray said in a May 7 congressional hearing.
U.S. intelligence teams and special counsel Robert Mueller all agree that Russia made concerted, illegal efforts to help place Trump in the White House. But even though Russia attacked all Americans in 2016 by criminally interfering in the election, Republicans on the whole have refused to rebuff any future attacks.
The Democratic Congressional Campaign Committee, the arm of the Democratic Party working on House races, issued a pledge not to use any hacked or stolen materials in upcoming elections, but the Republican counterpart has adamantly refused to sign the pledge.
Rudy Giuliani, Trump's personal attorney, planned a trip to Ukraine specifically to collude with government officials in an attempt to help Trump's 2020 reelection campaign.
In his press conference, Mueller warned: "There were multiple, systematic efforts to interfere in our election. And that allegation deserves the attention of every American."
Yet faced with the possibility of additional interference in 2020, Kushner, and many other Republicans, seem more concerned with political power than protecting America's democratic institutions.
Published with permission of The American Independent.