If The Election Were Held Today, The GOP Could Lose The House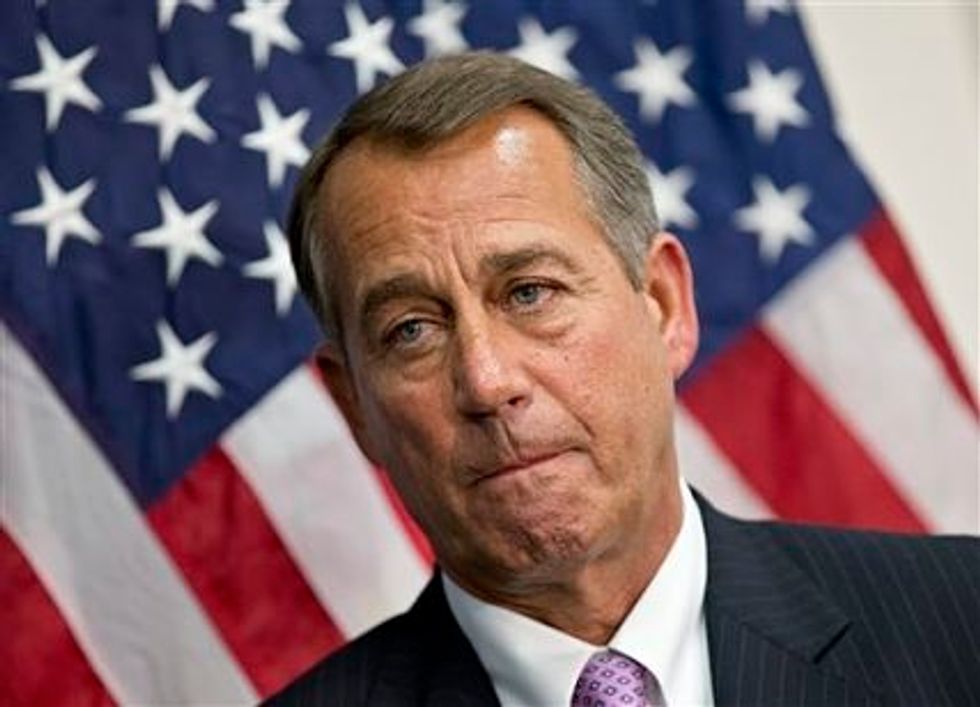 You know by now that the Republican Party used their 2010 landslide to gerrymander an electoral map that would make it nearly impossible for them to lose the House of Representatives until 2022. Well, the impossible could happen if the GOP doesn't change direction.
Democrats lead Republicans in the generic congressional ballot by a margin of 8 percent, according to a new Washington Post poll of registered voters.
That's higher than the 7 percent-plus margin in the popular vote that ThinkProgress estimated Democrats would need to take back the House:
In order to take control of the House, Democrats would have needed to win the 2012 election by 7.25 percentage points. That's significantly more than the Republican margin of victory in the 2010 GOP wave election (6.6 percent), and only slightly less than the margin of victory in the 2006 Democratic wave election (7.9 percent). If Democrats had won in 2012 by the same commanding 7.9 percent margin they achieved in 2006, they would still only have a bare 220-215 seat majority in the incoming House, assuming that these additional votes were distributed evenly throughout the country. That's how powerful the GOP's gerrymandered maps are; Democrats can win a congressional election by nearly 8 points and still barely capture the House.
If this is true, the 2014 election for control of the House would be a toss-up right now.
Another study suggests that even with a 8-point margin, Democrats could still be as many as 15 seats shy of a majority.
That the president's party has any chance of even picking up seats is a historical anomaly and a sign that the polls that continue to show Americans leaving the Republican Party are a real problem for Speaker Boehner and his caucus — especially on the issue of guns.
An overwhelming 67 percent say Congress was wrong to kill background check expansion with 64 percent blaming Congressional Republicans for the defeat of the bill. A solid majority, 53 percent, say they could not support a candidate who voted against background checks, even if they agree on all other issues.
AP Photo/J. Scott Applewhite