Immigrants Allege Shocking Cruelty By ICE Agents
@EricBoehlert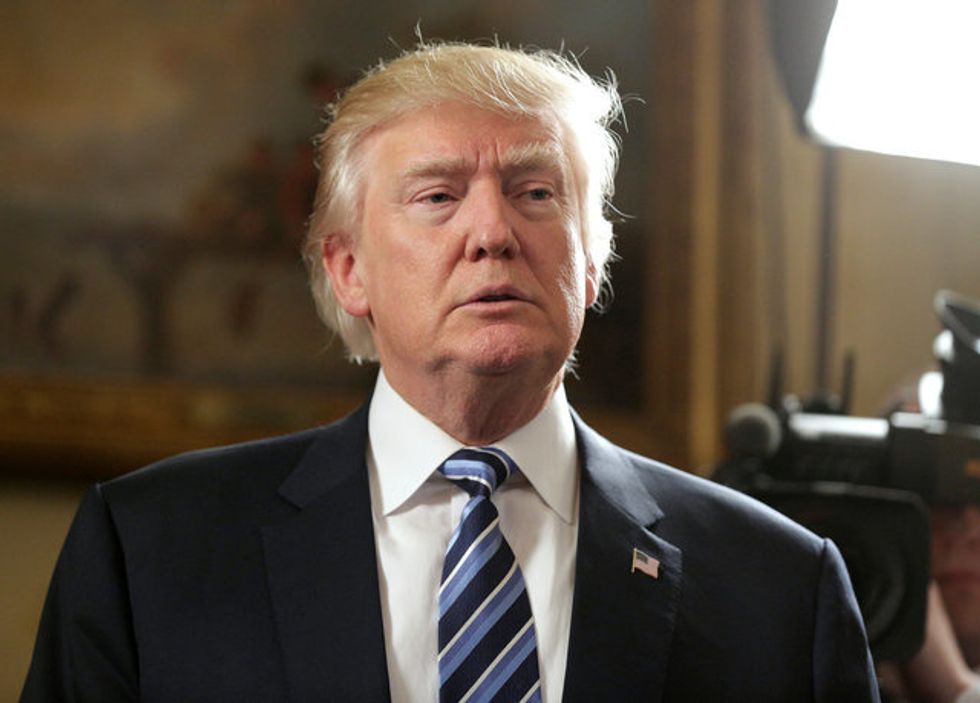 Reprinted with permission from Shareblue.
On the day the Trump administration failed to reunite children under the age of five who have been ripped from their parents at the border, new details have emerged about the cruel and heartless way government officials have been separating families this year.
Carrying out Trump's zero-tolerance crusade, members of U.S. Immigration and Customs Enforcement have mocked, taunted, and belittled traumatized families who crossed the border, many of them seeking legal asylum from gang violence.
Some of the ICE agents' behavior borders on sadistic.
In May, 31-year-old Angelica Rebeca Gonzalez-Garcia, from Guatemala, says ICE officials came into her room at a detention center to tell her they were taking her seven-year-old daughter because she had "endangered" her by bringing her to the U.S. They also stressed that Gonzalez-Garcia would never see her daughter again.
"When the Officers told me this, I felt like collapsing and dying. I cannot express the pain and fear I felt at that point," she said.
That wasn't all.
"During this same conversation one of the officers asked me 'In Guatemala do they celebrate mother's day?' When I answered yes he said, 'Then Happy Mother's Day,' because the next Sunday was Mother's day," she testified. "I lowered my head so that my daughter would not see the tears forming in my eyes."
She added, "That particular act of cruelty astonished me then as it does now."
The chilling first-hand accounts are detailed in a new Rolling Stone article and are based on court records released as part of state litigation against the Trump administration for breaking up these families.
In another case, Gladys Monroy-Guerra de Tesucum, also from Guatemala, detailed how she fled her violence-torn country out of fear that her cousin, a drug trafficker, would follow through on his threats to kill her and her children.
ICE officers didn't care.
"When I first spoke with ICE officers, they told us, 'Why did you come from your country?', 'Don't you know that we hate you people?', 'We don't want you in our country,'" she says.
Then they took her sons away.
"When I came back to the 'dog kennel' (perrera), where we were being held, my boys weren't there anymore… I didn't know where they were."
Another mother, Nery Flores-Oliva, recounted her pain when her son was taken away, and how she was laughed at.
"While I was in the icebox, I was able to talk to an officer and I told him that I was afraid of returning to Honduras for the reasons I have stated. He told me I was going to be deported without my son," she said. "Upon hearing this, I knelt down crying. The officer only laughed."
It's heartless stories like these that are fueling the widening "Abolish ICE" movement, as critics denounce the organization as an out-of-control entity that's randomly destroying families in the name of Trump's racist agenda.
Across the country, ICE agents have staked out courthouses, schools, and even 7-Elevens to round up immigrants for deportation.
On Tuesday, the administration failed to comply with a court order that demanded all children under the age of five be returned to their parents by July 10, and that remaining separated children of all ages be reunited by July 24.
The Department of Health and Human Services claims 34 of the 102 children will be reunited with their families by the end of the day on Tuesday. But at the time of that announcement, only four of the very young children had been given back to their parents.
Meanwhile, ICE agents continue to attack traumatized families — and the Trump White House continues to show callous disregard for their suffering.
Published with permission of The American Independent.