Impasse: Trump Admits Shut Down Government To Avoid Looking 'Foolish'
@FAWFULFAN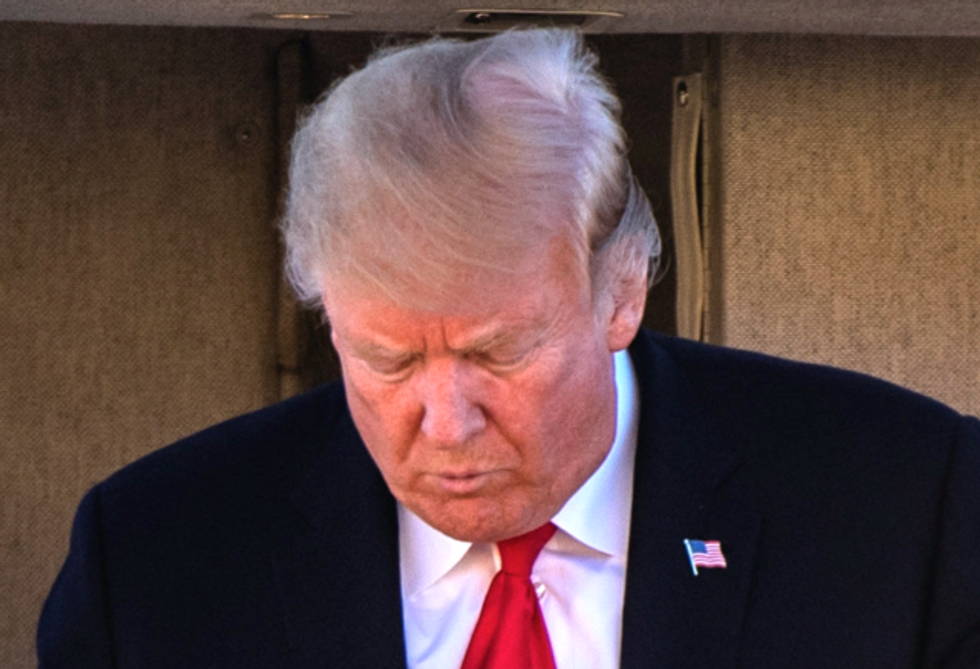 Reprinted with permission from AlterNet.
President Donald Trump is showing no signs of relenting in his decision to shut down the federal government until Congress is bullied into throwing out the bipartisan funding resolution that passed the Senate two weeks ago and sending him one that includes funding for a border wall.
It is clear that Trump is thoroughly invested in getting his way — and not just because he wants to spend billions on a racist folly that would do nothing for border security. But also because Trump himself seems to consider it a matter of personal appearances.
CNN reports that at a White House meeting with congressional leaders, the president all but admitted to Senate Minority Leader Chuck Schumer (D-NY) that he would be personally embarrassed if the government reopened without the money he wants for a wall:
After Democrats explained their plan to pass measures funding the government — including the Department of Homeland Security — at least temporarily as negotiations continued, Schumer repeatedly asked Trump why he opposed that approach, the person familiar with the exchange said.

Eventually Schumer asked a third time for one reason Trump wouldn't accept the offer, and Trump responded: "I would look foolish if I did that."
For the record, many might argue that preserving Donald Trump's feelings is not a valid reason to suspend 800,000 federal workers' pay and let trash pile up in our national parks. Moreover, even if Trump were to prevail, he would still be facing humiliation. On the campaign trail, he repeatedly promised that Mexico would pay for the wall, and he is even now trying to argue that they somehow still are. If Trump actually manages to win the one thing he shut down the government over — congressional funding for his wall — it would fundamentally amount to a betrayal of his core promise.
The fact is, there is no way out of this for Trump that affords him any sort of credibility. He has taken the mantle of a pointless shutdown in favor of a policy that polling says the American people don't want and that he seems to have no strategy of obtaining. He can no longer avoid looking foolish, because that ship sailed long ago.