In Press Briefing, Mueller Explicitly Says He Could Not Exonerate Trump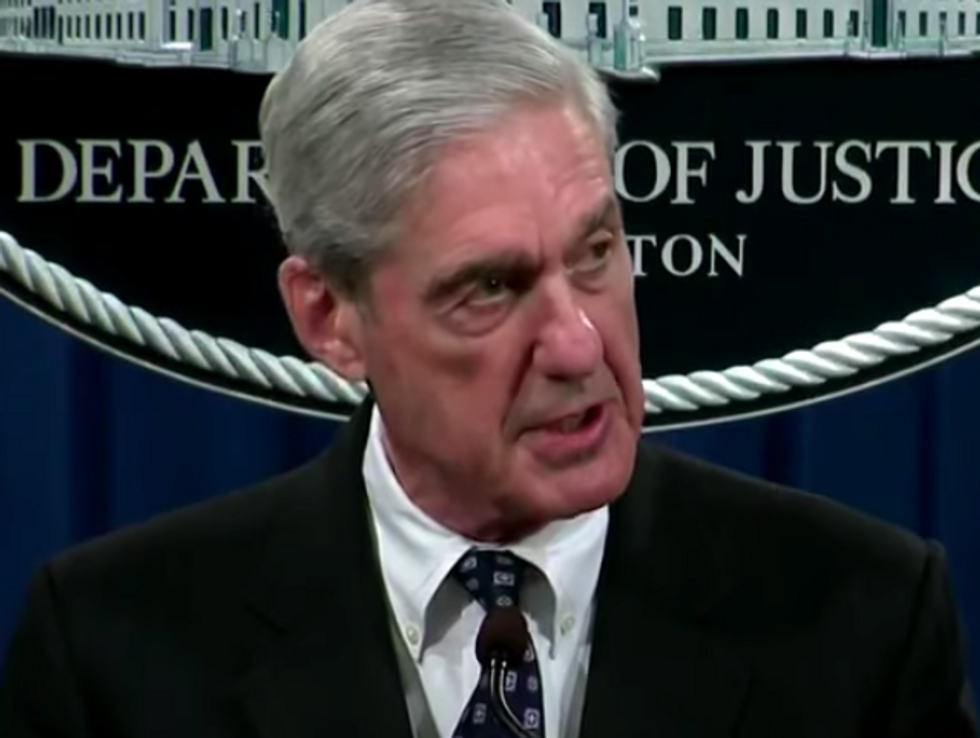 Speaking for the first time in public about his investigation of Russian interference in the 2016 election, Special Counsel Robert Mueller said bluntly that his findings did not exonerate President Trump — and that any consequences for Trump's alleged attempts to obstruct the probe are in the hands of Congress. With the investigation now closed Mueller said he is resigning from the Justice Department, where he delivered his briefing, and reiterated that he prefers not to testify publicly in Congress.
"It is important that the office's written work speak for itself," he said.
Mueller stated plainly that his office could not charge Trump with obstruction of justice or any other crime because of Justice Department guidelines that prohibit the indictment of a sitting president. To do so, he added, would be both unfair and unconstitutional. And he noted that the Constitution provides other avenues, beyond the justice system, to deal with presidential wrongdoing (although he did not mention the word "impeachment.")
He left no doubt about his report's conclusions about a massive and wide-ranging effort by the Russian government to defeat Hillary Clinton in 2016. As for the Trump campaign, he said clearly that his team found "insufficient evidence" of conspiracy with the Russians — stopping well short of the White House claims of "no collusion."
Mueller's remarks about presidential obstruction of justice were even more damaging. "If we had confidence the President clearly did not commit a crime, we would have said so," he said.
The former FBI director concluded with a strong statement praising the prosecutors, investigators, and other staffers who worked with him for the past two years, implicitly rebuking Trump and others who have repeatedly attacked them. And he warned that the underlying subject of his report — the Russian attempt to subvert the democratic process — deserves the nation's full attention.
Watch his full statement below: