India Faces Questions Over Its Handling Of A Militant Attack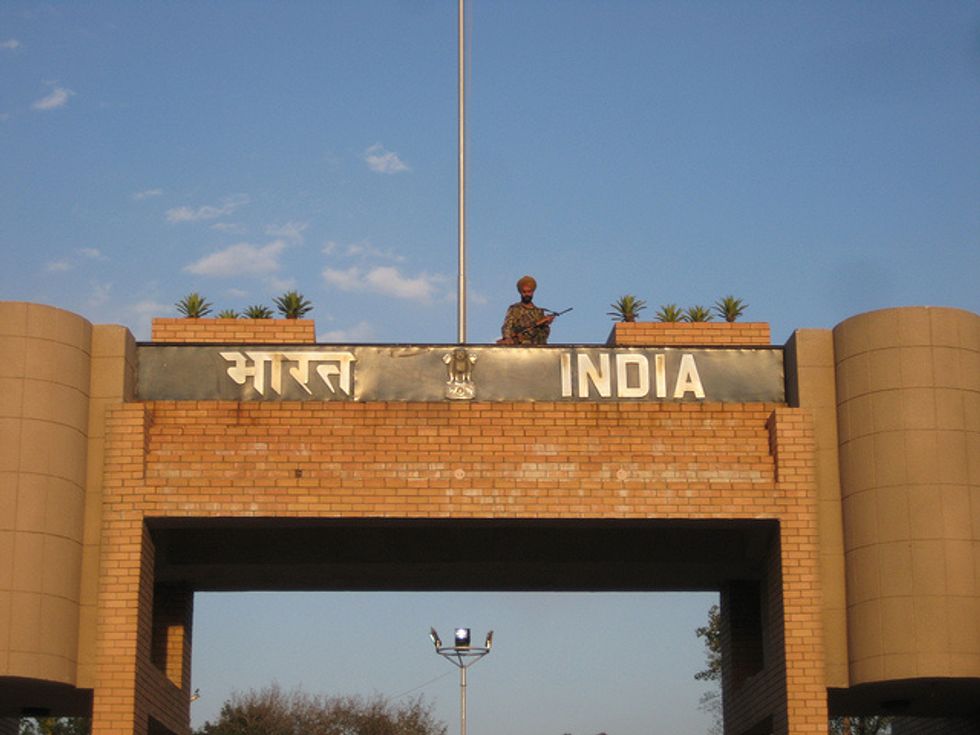 By Shashank Bengali , Los Angeles Times (TNS)
NEW DELHI — As Indian forces worked for a fourth day to secure an air force base raided by Pakistan-based militants, the government faced growing questions Tuesday about its response to the attack, which left at least seven troops dead and 20 wounded.
The criticisms focused on India's continued vulnerability to cross-border attacks and why the operation to clear the Pathankot Air Force station, about 30 miles from the Pakistani border, of a handful of heavily armed assailants was taking so long. Officials said six militants were killed in the incident.
"Pathankot should be a wake-up call," said an editorial Tuesday in the Hindustan Times newspaper. "That the terrorists could easily intrude into and hold a major air force base hostage for a long period casts doubt on the security of our industrial infrastructure, cities and iconic locations."
No group has claimed responsibility for the attack, which began Saturday, but Indian officials say they have evidence that Jaish-e-Mohammad, a Pakistan-based militant group, was behind it.
Defense Minister Manohar Parrikar said "combing operations" to clear the base were continuing and could last into Wednesday. He voiced the question on the minds of many Indians when he said later: "My worry was how they (terrorists) managed to come inside" the base.
India has suffered far deadlier terror attacks. But beyond causing embarrassment, the Pathankot raid and its aftermath have threatened to derail an upcoming round of talks between India and Pakistan and has given ammunition to critics of Indian Prime Minister Narendra Modi's efforts to thaw relations with his country's blood rival.
Pakistani Prime Minister Nawaz Sharif called Modi on Tuesday and said his government "would take prompt and decisive action" against the perpetrators of the attack, according to a statement from the Indian government. Indian officials have said they would wait for Pakistan's response before deciding whether to proceed with the talks, scheduled for mid-January in Islamabad, the Pakistani capital.
"Their words are encouraging," said a senior Indian official who requested anonymity due to the sensitivity of the issue. "But obviously if they don't take serious action, that is not a conducive atmosphere for dialogue."
Despite the bloodshed, the statements from both capitals have been conciliatory — a sign that neither government wants to be blamed for calling off the meeting in Islamabad. The top diplomats from both countries are due to resume a long-stalled dialogue on security and economic issues, an effort that gained momentum two weeks ago when Modi made an unannounced visit to Pakistan to greet Sharif on his birthday.
"If talks remain on track, it is because both sides have demonstrated unusual restraint," Ajai Shukla, a retired army colonel, wrote in the Business Standard newspaper.
But the government's response to the attack "transformed what should have been a short, intelligence-driven, counter-terrorist operation into something that increasingly seems like a debacle," Shukla wrote.
Analysts expressed worry at how the militants likely crossed into India: from a vulnerable area along the Pakistani border that that is commonly used by drug smugglers. Officials in India's northern Punjab state have long been accused of turning a blind eye to the cross-border drug trade — or covertly profiting off of it — despite concerns that it posed a security risk.
India's Border Security Force this week acknowledged there were "gaping holes along the international border and malfunctioning of electronic surveillance equipment," according to an internal government report cited by the Hindustan Times .
"The way the militants crossed such a sensitive border without much effort clearly shows there are problems in India's border management," said Sameer Patil, a security analyst with Gateway House, a think tank in Mumbai.
Questions also swirled around whether security officials responded adequately after learning Friday, the day before the raid, that militants had entered Punjab. Six months earlier, a similar militant raid in Punjab resulted in the deaths of four policemen and three civilians.
Analysts said security officials erred by not sending sufficient army troops to protect Pathankot, a 2,000-acre base that represented a major target. The responsibility for securing Pathankot was left largely to the Defense Security Corps, a force made up of retired military veterans who suffered most of the casualties, and other units ill-equipped for the operation, analysts said.
Although the militants were stopped before they could reach a secure area inside the base where warplanes are housed, Praveen Swami, a veteran national security correspondent at the Indian Express newspaper, said in an interview that the operation pointed to "poor training of security personnel."
Defense officials said the militants were found with more than 100 pounds of bullets, grenades and other weapons, raising questions about how they managed to cross the border undetected and scale the base's perimeter walls.
"It tells you something was badly wrong," Swami said.
Many experts said officials should have expected such an attack, because in recent years, violence has nearly always followed signs of warming ties between India and Pakistan. The countries have fought four wars since 1947 and maintain one of the world's most heavily militarized borders.
Indian officials say the violence has been directed by parts of Pakistan's "deep state," which opposes the peace process, although the Pakistani government denies the accusation.
Jaish-e-Mohammad, the militant group suspected in the attack, wants to drive India out of the disputed border territory of Kashmir. New Delhi said it has shared information about the attackers with Islamabad.
Some analysts in India say Modi has too much invested in dialogue with Pakistan, and that calling off talks would only embolden those elements of Pakistan's government that oppose peace.
"Since Prime Minister Modi and his team have taken the gamble of engaging with Pakistan … it would not like to abandon this initiative midway," Patil said.
(Los Angeles Times special correspondent Parth M.N. contributed to this report from Mumbai, India.)
©2016 Los Angeles Times. Distributed by Tribune Content Agency, LLC.
Photo: A sign at the India-Pakistan border. tjollans via Flickr