Indiana Drafts Amended Religious Law To Protect Gays Against Discrimination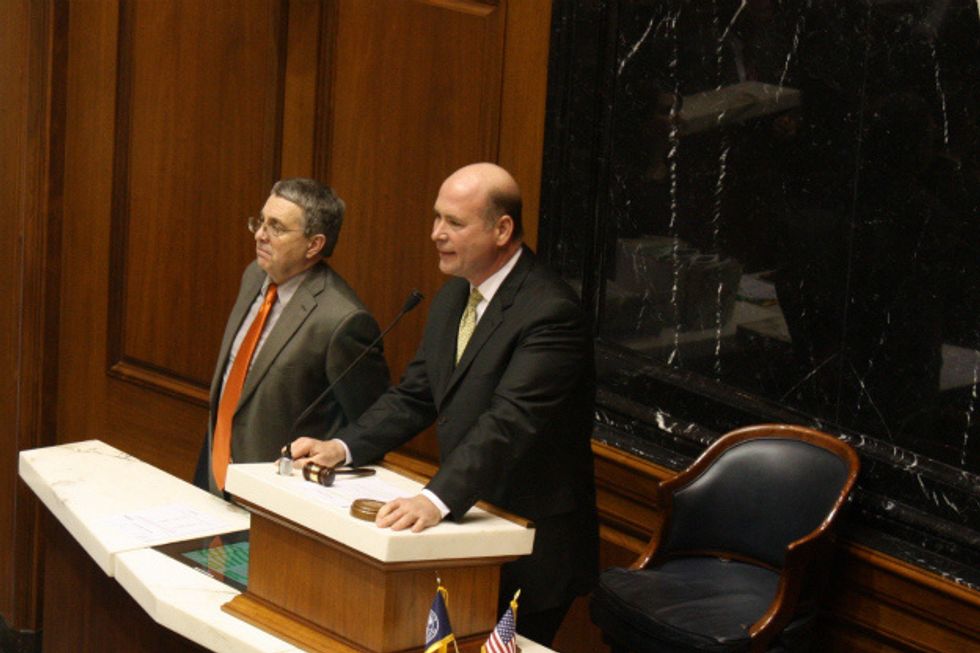 By Michael Muskal and Matt Pearce, Los Angeles Times (TNS)
INDIANAPOLIS — Indiana lawmakers on Thursday presented new legislation designed to answer critics who say the state's new law on religious beliefs allows discrimination against gays and lesbians and to ease the political and business pressure that has tightened around the state.
The proposed amendment, hammered out in recent days in meetings among top officials and business leaders, explicitly says the law cannot be used as a legal defense by those who deny goods and services to customers because of their sexual orientation or gender.
The amendment would be the first time the state has offered any protections against discrimination based on sexual orientation or gender identity, but it stops short of a separate antidiscrimination law that some critics of the religious law had sought.
Indiana has antidiscrimination laws, but they do not cover cases involving sexual orientation.
The amended language was formally presented at a news conference Thursday morning.
"We are pleased," House Speaker Brian Bosma told reporters at the news conference. The amendments are "a very strong statement to assure that every Hoosier's right will be protected."
The amended language is expected to work its way to the governor's desk in time to meet the self-imposed deadline of acting by the end of the week.
Proponents of the original version of the law said it protected religious freedom by allowing individuals to act on their beliefs. Critics had contended it would also allow providers to deny service to gays and lesbians.
Led by business and sports leaders, critics have been fighting the law, arguing that it portrayed a poor image of Indiana and threatened economic development.
Indiana was the 20th state to pass such a law.
A similar law is pending in Arkansas, where the Legislature is also seeking a fix after Governor Asa Hutchinson refused to sign the measure and sent it back to lawmakers.
Photo: WFIU Public Radio via Flickr