Indoor vs. Outdoor Exercising: Which Is More Productive?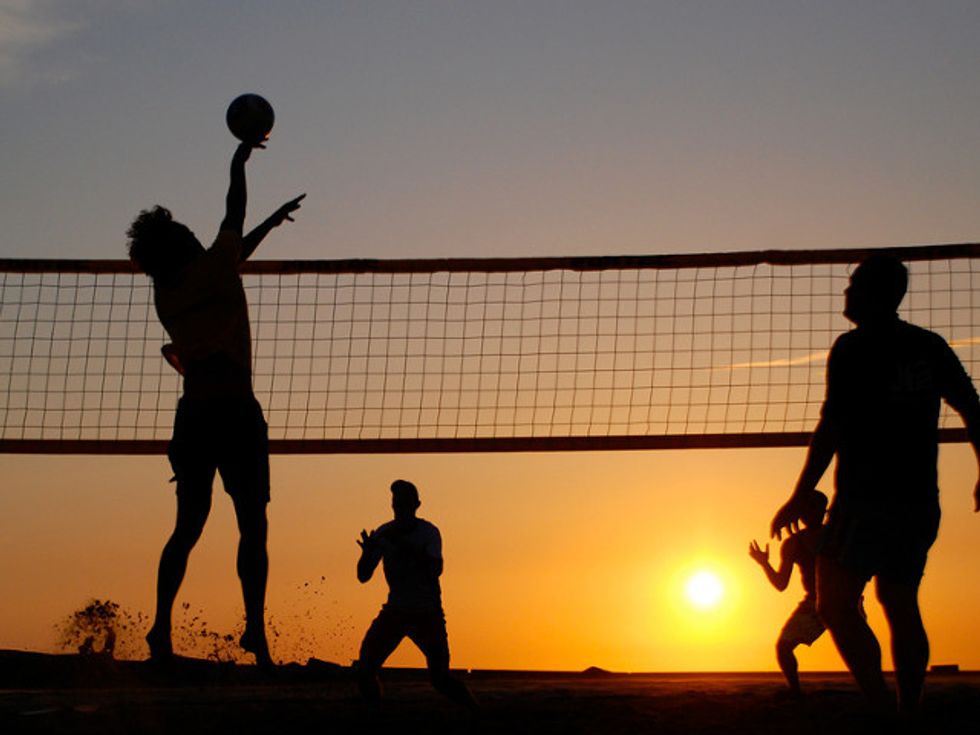 By Alina Gonzalez, Byrdie (TNS)
People tend to lean heavily on the gym when it comes to exercise, even in Los Angeles, where summer is endless and some of the best hiking can be found in our backyard. The gym is just an easy concept: You go, the machines are right there (or classes, depending on what you do), you get the workout done, and you leave. But maybe that's the point/problem.
Is it better for your body, health, and fitness goals, to work out outdoors, where terrain varies and nothing is as smooth as the treadmill belt or class floor? It depends on so many factors, but the short answer is yes: Science says it is, in fact, better to exercise outdoors.
There are variations depending on the workout you're doing. Take running, for example. In a study that looked at runners who covered the same distance on a treadmill and outdoors, the group that ran inside expended less energy than the outside group. This is because of terrain changes and wind velocity, which you don't face in the controlled climate of a gym. So in short, you get more bang for your buck running three miles outside than running three miles inside.
Your body has to work harder to do so, and thus you burn more calories. Running inside also doesn't enable you to run downhill, a movement which, even if it's as minor as a sidewalk divot or curb, flexes and engages different muscles. The same has been shown for biking, both with regard to wind resistance outside, downhill movements, and one other thing — turning.
There's another consideration that makes exercising outside more strenuous, specifically in warmer months, whether you're running, biking, or hiking: temperature. In most gyms, unless you're taking a hot yoga class, the A/C will be blasting to keep you cool and comfortable. More pleasant? Yes. But does it mean you're expending less energy (aka calories) and sweating less than you would if you were doing the same activity in the great outdoors? Also yes.
Additionally, a systematic study on the effects of physical activity outside in a natural environment versus indoors showed that among people doing the same activity, the outdoor exercisers showed "greater feelings of revitalization and positive engagement; decreases in tension, confusion, anger, and depression; and increased energy" afterward. Participants also reported greater enjoyment and satisfaction with outdoor activity and declared a greater intent to repeat the activity at a later date — i.e., they were more motivated to work out again.
All that said, working outside has its limitations. From inclement weather to safety concerns, it's not always an option. And while working out among trees, fresh air, and the sun offers more beautiful and stimulating surroundings than the walls of a gym, the gym provides variety in the form of options, from the weight machines to Zumba or boxing. The bottom line? Switch up your workout and get outside as much as you can, both for its physical and mental health benefits, but don't sweat it (pun intended) if the gym is a more practical choice for you. Doing any workout is amazing for your body and health.
(c)2015, Clique Media Inc. All rights reserved. Distributed by Tribune Content Agency. Distributed by Tribune Content Agency, LLC.
Photo: Tim Geers via Flickr