Interior Secretary Ryan Zinke Quits Under White House Pressure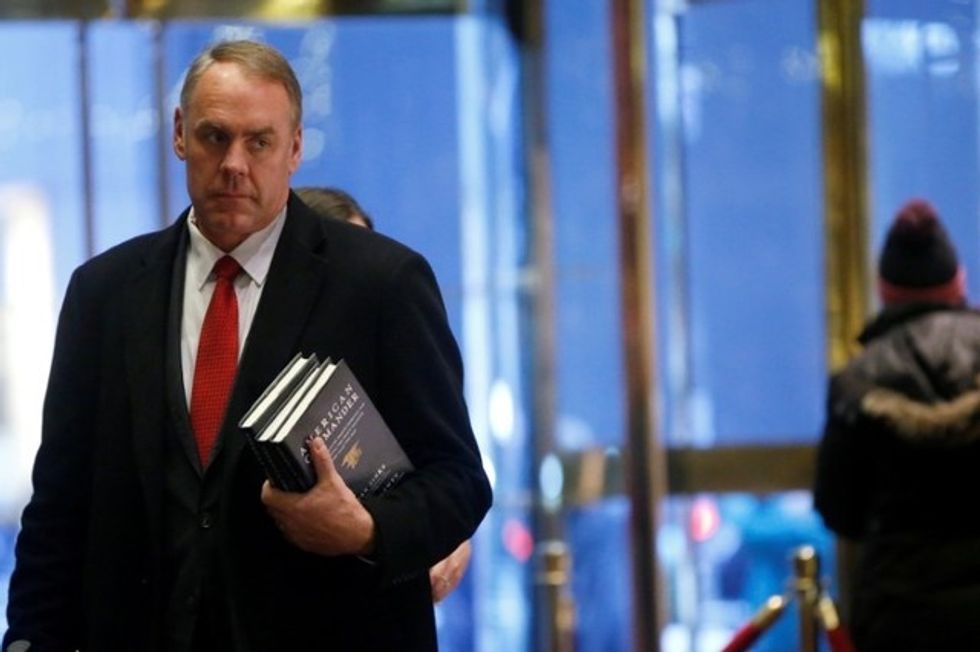 Ryan Zinke, the controversial Secretary of the Interior now facing multiple investigations into his official conduct and business deals, resigned on Saturday. While Trump announced the departure in a tweet that praised Zinke, his resignation came after weeks of quiet pressure from White House officials, who had given him until the end of the year to leave. Trump tweeted:
Secretary of the Interior @RyanZinke will be leaving the Administration at the end of the year after having served for a period of almost two years. Ryan has accomplished much during his tenure and I want to thank him for his service to our Nation.
Top among more than a dozen separate scandals that cost Zinke his job was a Justice Department referral by the Interior inspector general, concerning a real estate deal with the chairman of Halliburton, the giant oil services corporation, in his Montana hometown. 
Zinke aggressively pursued energy and mineral development in the West, which drew protest from environmental organizations and scrutiny of his conduct in office as well as his finances. He often complained that opposition to his pro-corporate and environmentally destructive policies was "politically motivated." An active sportsman and Navy SEAL veteran, he liked to portray himself as an acolyte of Teddy Roosevelt, often seen as the first conservationist president.
Not surprisingly, environmental and conservation groups welcomed the departure of Zinke, whom they regard as a corrupt ideologue rather than a conservation advocate.
Said Jennifer Rokala, executive director of the Center for Western Priorities:
Ryan Zinke will go down as the most anti-conservation Interior secretary in our nation's history. By following President Trump's marching orders to attack our public lands, Secretary Zinke oversaw an unprecedented and likely illegal attack on America's national monuments.

"Surrounding himself with former lobbyists, it quickly became clear that Ryan Zinke was a pawn for the oil and gas industry. We can expect more of the same from Acting Secretary David Bernhardt, but without the laughable Teddy Roosevelt comparisons.
IMAGE: Ryan Zinke arrives for a meeting with President-elect Donald Trump at Trump Tower in Manhattan, December 12, 2016. REUTERS/Brendan McDermid/File Photo