'The Interview' Opens, And Directors Are Thankful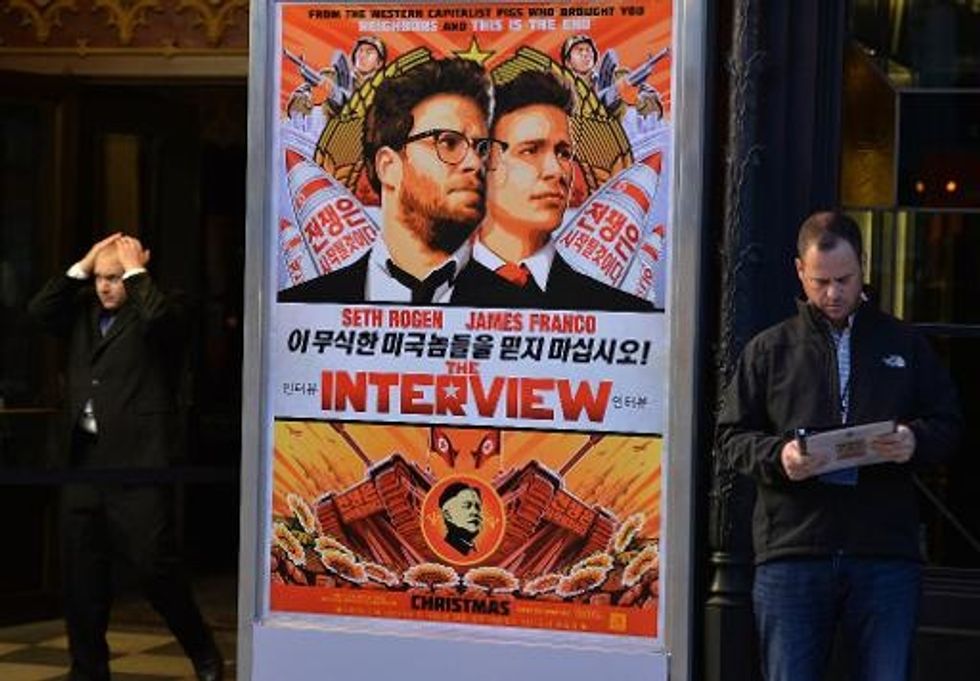 By Josh Rottenberg, Los Angeles Times (TNS)
LOS ANGELES — Capping weeks of tumult over the Seth Rogen-James Franco comedy The Interview, the film finally began to be shown in 331 independent theaters nationwide just after midnight on Christmas Eve. One of the first showings in Los Angeles, a sold-out 12:30 a.m. screening at the Cinefamily Theater, included a surprise appearance by co-directors Rogen and Evan Goldberg.
"You are the best," Rogen told the crowd. "We thought this might not happen at all."
Rogen and Goldberg had been largely out of the public eye for over a week since Sony Pictures first canceled the release of the movie — which centers on the assassination of North Korean leader Kim Jong Un — after a crippling cyberattack tied by U.S. officials to North Korea. At the eleventh hour, Sony made deals to distribute the film to independent theaters and a video-on-demand platforms, including YouTube and Google Play.
The directors were eager to take a public victory lap.
"The fact that it's showing here and you guys all came out is super … exciting," Goldberg said.
Sony had initially planned a wide Christmas Day release for the film in about 3,000 theaters, until the nation's major exhibitors dropped it after a hacking group calling itself Guardians of Peace threatened violence against moviegoers. Buffeted by criticism from President Barack Obama, among many others, the studio put together a patchwork release unprecedented for a major studio movie.
It remains to be seen how much revenue Sony will be able to draw from the film, particularly given that it is already being widely pirated online. But given that for a few days it looked like it may not be released at all, Rogen and Goldberg were clearly relieved that audiences were getting a chance to see it on the big screen.
"If it wasn't for theaters like this, and people like you guys," Rogen said, "this literally would not be … happening."
AFP Photo