Iowa Debates Issuing Gun Permits To The Blind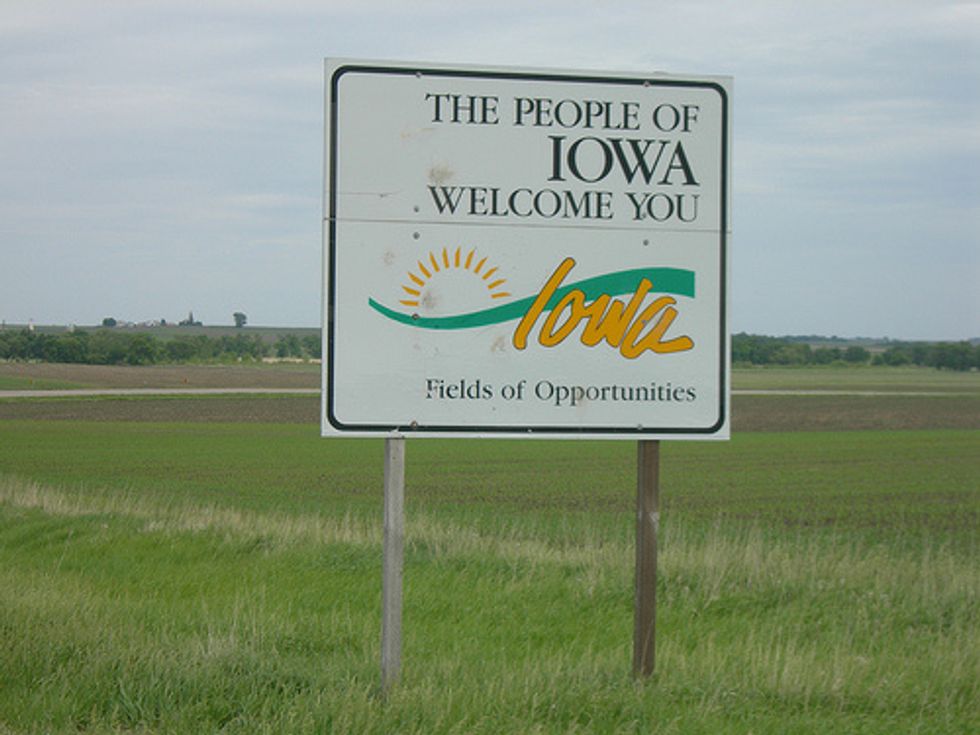 In January, Stevie Wonder considered buying a gun to illustrate the inanity of America's gun reform debate.
"Imagine me with a gun," the blind musician said at the time. "It's crazy."
Apparently, it's not too crazy for Iowa. The Hawkeye State has been granting permits to acquire or carry guns in public to people who are legally or completely blind, the Des Moines Register reports.
"It seems a little strange, but the way the law reads, we can't deny them (a permit) just based on that one thing," Sgt. Jana Abens, a spokeswoman for the Polk County sheriff's office, told the Register. Polk County officials added that they've issued weapons permits to "at least three people who can't legally drive and were unable to read the application forms or had difficulty doing so becaue of visual impairments."
Under Iowa state law, sheriffs cannot deny an individual the right to carry a gun based on physical disability; additionally, preventing the blind from obtaining weapons permits could violate the Americans with Disabilities Act. Still, allowing someone with a visual impairment to carry a weapon in public creates an obvious public health concern.
"I'm not an expert in vision," Delaware County Sheriff John LeClere told the Register. "At what point do vision problems have a detrimental effect to fire a firearm? If you see nothing but a blurry mass in front of you, then I would say you probably shouldn't be shooting something."
That argument is not persuasive to Cedar County Sheriff Warren Wethington, who told the paper that trying to limit gun rights for the blind was a waste of time.
"If sheriffs spent more time trying to keep guns out of criminals' hands and not people with disabilities, their time would be more productive," he said.
The debate over arming the blind illustrates just how little progress gun reform efforts have made since Congress killed the Manchin-Toomey amendment in April. Iowa has gone from arguing over expanding gun sale background checks — a proposal which is supported by 75 percent of Iowans, according to a recent poll — to arguing about whether those whose vision is too impaired to drive a car should be allowed to carry a gun. If there really is a massive liberal conspiracy to eradicate Americans' Second Amendment rights, it clearly isn't very effective.
Photo: JimmyWayne via Flickr.com