Iowa Governor Urges Caucus-Goers To Say 'No' To Cruz, Cites 'Big Oil'
@reuters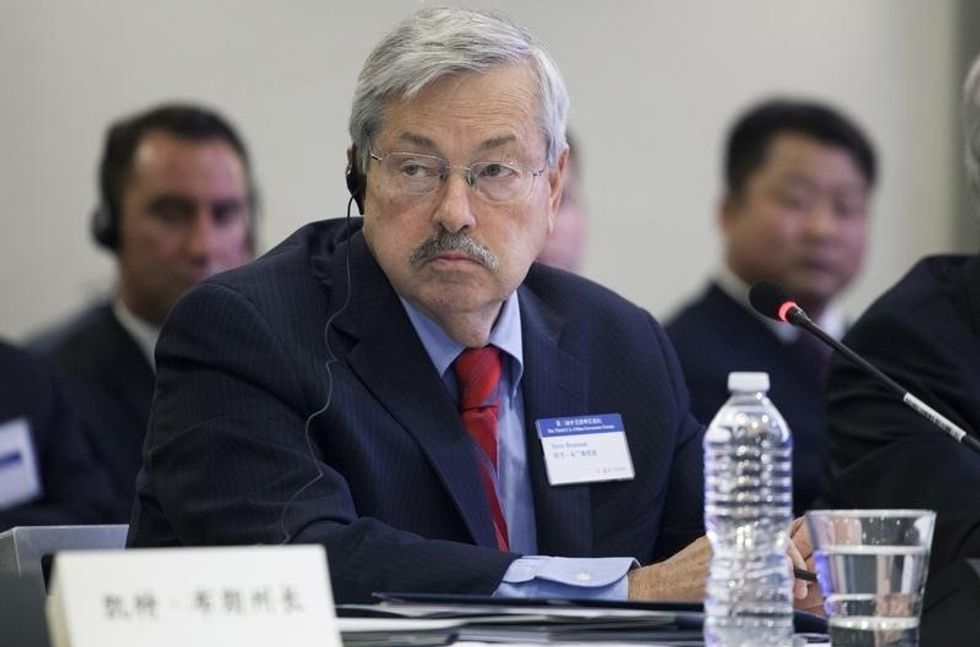 ALTOONA, Iowa (Reuters) – Iowa's governor said on Tuesday it would be a "big mistake" for voters in the nation's first presidential contest next month to choose Ted Cruz for the Republican nomination, citing the U.S. senator's opposition to a biofuel mandate important to the state.
Republican Governor Terry Branstad said Cruz was in the pocket of "Big Oil," and criticized the Texan's opposition to the Renewable Fuel Standard, which requires U.S. fuel to contain a minimum amount of biofuels, including ethanol.
Ethanol is a major market for Iowa corn, and the state's voters have generally supported ethanol mandates.
Branstad said Cruz is a big opponent of renewable fuels who is "heavily financed by Big Oil."
"Ted Cruz, who is ahead in the polls, is diametrically opposed to what we really care about, and that is growing the opportunity for renewable fuels in this country," Branstad said.
Branstad spoke after addressing the Iowa Renewable Fuels Summit, where Republican front-runner Donald Trump also spoke later in the day and endorsed the Renewable Fuel Standard. Branstad's oldest son, Eric, has worked on a political action committee that has been critical of Cruz's ethanol stance.
The governor has said he would not endorse a candidate before the Feb. 1 caucuses in Iowa, where Cruz leads Trump in some opinion polls.
"I think it would be a big mistake for Iowa to support him," Branstad said of Cruz. "I know he's ahead in the polls, but the only poll that counts is the one they take on caucus night. And I think it could change between now and then."
U.S. Representative Steve King of Iowa, who backs Cruz, criticized Branstad's comments as a "de facto endorsement of Trump."
(Reporting by Kay Henderson; Writing by Doina Chiacu; Editing by Jonathan Oatis)
Photo: Governor Terry Branstad of Iowa attends a meeting with Chinese President Xi Jinping and four other United States governors to discuss clean technology and economic development in Seattle, Washington September 22, 2015. REUTERS/Matt Mills McKnight