Iran Nuclear Talks Still Far From A Deal, Officials Say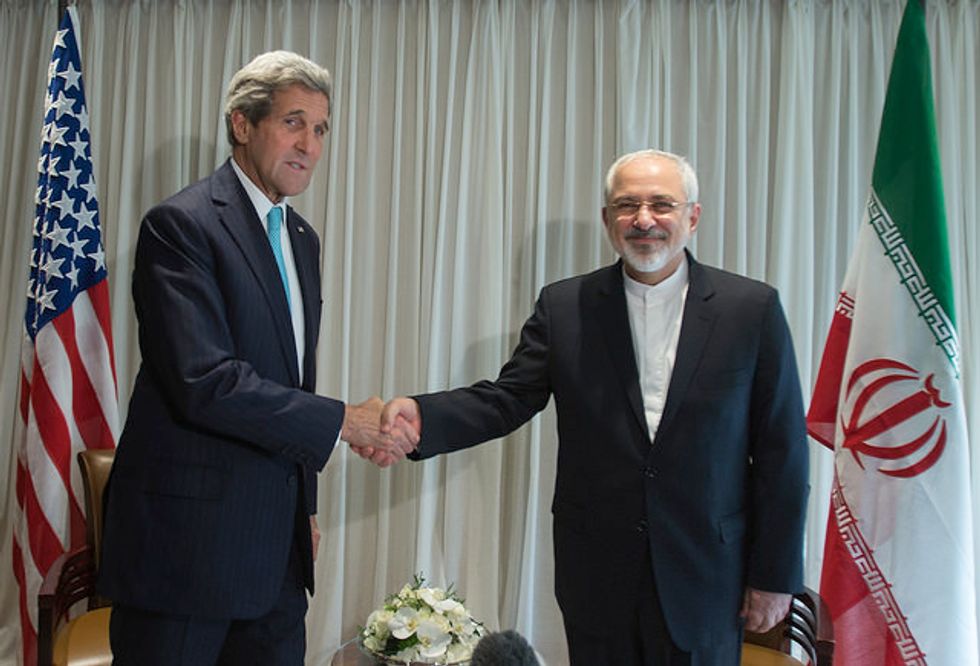 By Paul Richter, Tribune Washington Bureau (TNS)
LAUSANNE, Switzerland — Hopes are fading that the outline of a landmark deal to limit Iran's nuclear program will be completed this week, as western officials emphasize a long list of obstacles that continue to block progress.
Sunday, as negotiators for the United States and Iran gathered here, some diplomats and observers had predicted that the outline of a deal could be announced by Friday. But in briefings Tuesday, officials struck a more pessimistic tone about the talks, which involve Iran, the United States and five other world powers.
"We still have a way to go," a senior administration official told reporters. "We still have some tough technical issues to address."
The two sides appear divided over how quickly sanctions against Iran's economy would be lifted in exchange for Iran's agreeing to restrictions on its nuclear program. The also differ on how tightly to limit Iran's future research and development activities and monitoring of Iran's nuclear facilities.
Other issues may be lurking, too. The Iranians have insisted that they want to continue to use their underground nuclear enrichment site at Fordo, even though the two sides appeared to have agreed last summer that the site, which is built to resist against air strikes, would be used exclusively for research.
The unresolved issues suggest the group, which has been negotiating steadily since October 2013, will need almost all the time available before their deadline at the end of this month. The negotiators are aiming to reach the broad outline of a deal by March 31 and to complete all the details of a comprehensive agreement by June 30.
European officials were similarly cautious in their predictions after meeting with Iranian Foreign Minister Mohammad Javad Zarif on Monday afternoon.
There remains "a long way to go if we are going to get there," Philip Hammond, the British foreign secretary, said after that meeting.
The Obama administration is under growing pressure from a skeptical Congress, which has been threatening legislation that the White House warns could sink the talks.
Senator Bob Corker (R-TN), chairman of the Senate Foreign Relations Committee, said Monday he hopes to begin committee consideration next week of a bill that would enable Congress to take an up or down vote on the agreement. Denis McDonough, the White House chief of staff, warned Corker in a letter last weekend that action on that bill would "potentially prevent any deal from succeeding."
Negotiators seem likely to leave Lausanne on Friday to enable the Iranian delegation to return to Tehran in time to celebrate the country's new year holiday, a major event in Iran. The top U.S. and Iranian diplomats aren't likely to return to the talks before March 25, in part because of Secretary of State John Kerry's obligations in Washington.
Photo: U.S. Mission/Eric Bridiers via Flickr