Iran, World Powers Off To 'Good Start' In Nuclear Talks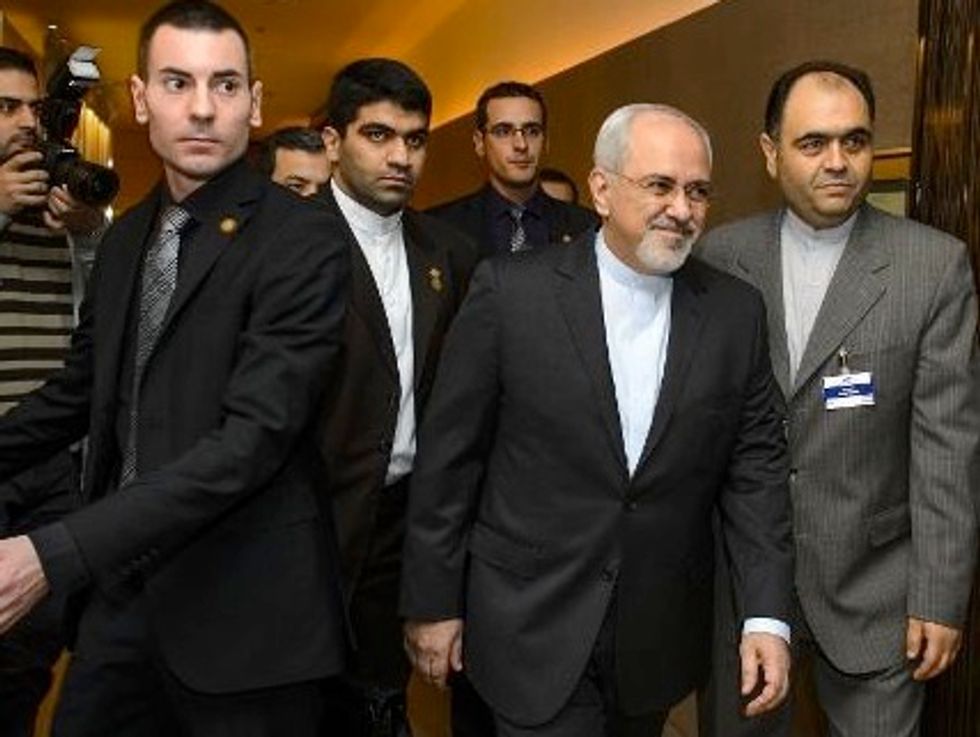 By Patrick J. McDonnell and Ramin Mostaghim, Los Angeles Times
BEIRUT — High-level talks concerning the future of Iran's controversial nuclear program got off to a "good start" during a three-day opening session in Vienna, participants said Thursday, though there were no major breakthroughs.
"We had three fruitful and extensive working days and both sides have the feeling that it was a good start for the difficult task we have ahead," Iranian Foreign Minister Mohammad Javad Zarif told reporters in Vienna, reported Tehran's official Press TV.
Similar upbeat comments came from Catherine Ashton, the European Community's foreign policy chief.
"There is a lot to do," Ashton told reporters in Vienna. "It won't be easy but we have made a good start."
Iran is engaged in nuclear negotiations with representatives of six world powers — the United States, Russia, China, Britain, France and Germany.
The aim is to build on last November's landmark, six-month agreement hammered out in Geneva. In that accord, Iran agreed to some temporary curbs on its nuclear efforts in exchange for limited relief from international economic sanctions. Both sides arrived in Vienna this week expressing pessimism about the possibility of crafting a long-term settlement, but vowing to exert every effort.
The decade-long dispute about Iran's nuclear efforts is one of the world's major security concerns.
Iran says its nuclear activities are strictly for peaceful purposes, such as energy generation. But officials from the United States and other nations suspect that Tehran seeks the capacity to build nuclear weapons. International sanctions linked to Iran's nuclear program have ravaged that nation's economy.
Iran's new president, Hassan Rouhani, who took office in August, has heralded sanctions relief as a centerpiece of his plan to revitalize the economy. His bid to improve ties with the West has generated both support and suspicion in the Islamic Republic.
As expected, there was no indication of substantial progress in Vienna on the many thorny issues on the table. Much of the three days of talks appeared to focus on setting an agenda for future discussions, rather than focusing on specifics about Iran's nuclear program.
But officials from both sides said they had agreed on a framework for upcoming negotiations, a modest achievement but still regarded as a step forward. Most observers expect the talks to last for months.
The next round of negotiations were set for mid-March in Vienna.
Among other goals, Western officials are reported to be seeking limits on Iran's capacity to enrich uranium, thus making it more difficult to produce weapons-grade material. Negotiators are also expected to push for increased United Nations inspections of Iran's nuclear sites.
For its part, Iran has said it will not dismantle its nuclear facilities or abandon its "right" to enrich uranium.
AFP Photo/Fabrice Coffrini