Is Russia Probe 'Ready To Explode' As Trump Attacks Mueller?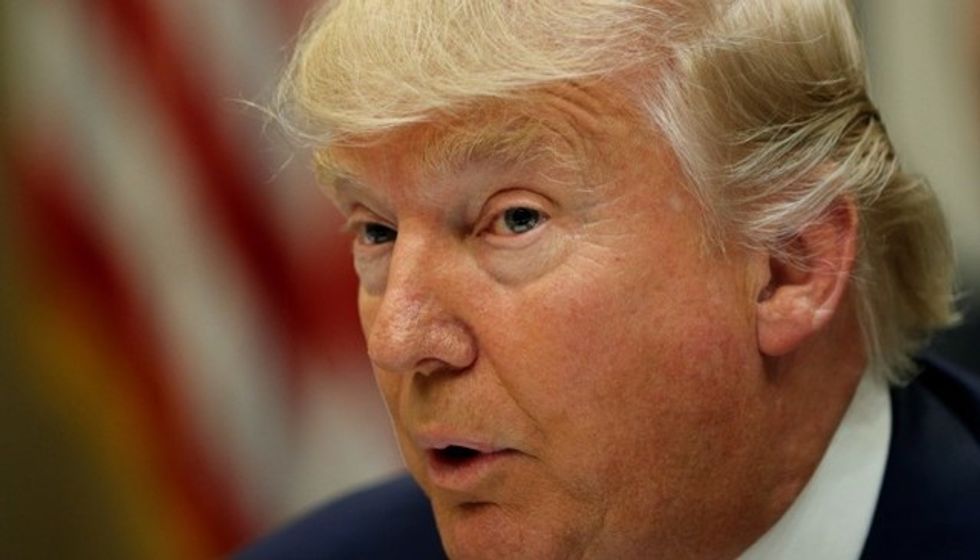 Reprinted with permission from AlterNet.
It's never a surprise when President Donald Trump goes on the attack against Special Counsel Robert Mueller — at this point, that's just par for the corrupt course. But there was something unusual and provocative in the president's latest salvo against the Russia investigaiton on Thursday morning.
Instead of merely railing against the investigation as "witch hunt," the president had specific criticisms of the investigators' behavior, leveling a more pointed critique against the Mueller team than he often does.
"The inner workings of the Mueller investigation are a total mess," he wrote. "They have found no collusion and have gone absolutely nuts. They are screaming and shouting at people, horribly threatening them to come up with the answers they want. They are a disgrace to our Nation and don't… ….care how many lives the ruin. These are Angry People, including the highly conflicted Bob Mueller, who worked for Obama for 8 years. They won't even look at all of the bad acts and crimes on the other side. A TOTAL WITCH HUNT LIKE NO OTHER IN AMERICAN HISTORY!"
(As it happens, Mueller was hired as FBI director under President George W. Bush and left the position in September 2013, which means he only served for less than five years under President Barack Obama, not eight. He was notably replaced by James Comey, who Trump would later fire.)
Natasha Bertrand of the Atlantic argued that the specificity of Trump's new attacks — citing threats and yelling — suggests he has new information about the probe.
Elie Honig, a former federal prosecutor for the Southern District of New York, speculated to Bertrand that "prosecutors had some sort of 'time to get real' conversation with someone implicated in the investigation, which was then relayed to Trump by defense attorneys."
Trump's vitriol appears to be incited, he argued, by a new perceived threat from the special counsel. It's worth noting that multiple reports suggest that the president has been unusually angry and dour in the past week. This negative mood was likely brought on by the Republican Party's dismal performance in the 2018 midterm elections, but the looming perils of the Russia investigation likely compounded the emotional impact of that loss.
Bertrand also says observers believe the extended quiet period the Mueller probe has endured in recent months suggests it is "ready to explode."
There's another potential explanation for Trump's tweet that doesn't require him having any insider knowledge. A recent ABC News article reported that Mueller's interviews with Paul Manafort, Trump's ex-campaign chair who has pleaded guilty to federal crimes and is now cooperating with the special counsel, have grown increasingly tense. It's possible that Trump is simply extrapolating from this reporting — or he may have heard similar details from a source who is the same as or related to ABC News' source.
Dan Goldman, another former federal prosecutor, told Bertrand he thinks that "indictments are coming, probably tomorrow." The special counsel has previously announced indictments on Fridays, and Trump may even have advanced knowledge of this coming move.
Other reports have suggested that there's widespread anticipation of indictments coming down the pike, possibly even of Donald Trump Jr. Such an indictment would hit much closer to home than any previous moves by the Mueller team, and the fallout would be unpredictable.
With Trump crony Matthew Whitaker dubiously installed at the Justice Department as acting attorney general, the stakes of the entire situation have only escalated. It's not clear if Whitaker would allow Mueller to proceed with indictments that could damage Trump's standing — just as it's not clear whether to what extent Mueller may be able to avoid such a confrontation.
Cody Fenwick is a reporter and editor. Follow him on Twitter @codytfenwick.