Is Starbucks Making You Uncomfortable Talking About Race? Good!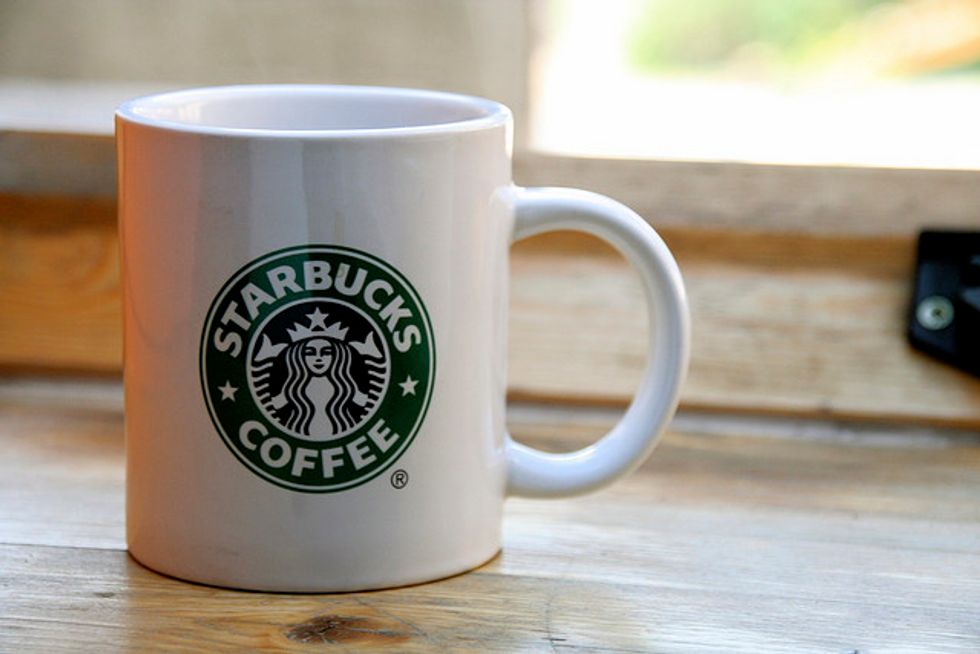 To Starbucks CEO Howard Schultz: Don't let the haters ruin your caffeine buzz.
Schultz and his company are taking all sorts of flak for Race Together, a company-sponsored initiative to initiate conversations about race relations…including when customers drop in at Starbucks stores to buy coffee.
The press has panned the idea, by and large without explaining its genesis, and critics on social media have savaged it. The prevailing attitudes are snark and dudgeon. How dare a purveyor of pricey beverages presume to address such a serious issue, with its grim historical underpinnings and taboo charge, in such an unserious setting!
Sorry, but I disagree. Schultz isn't daft in thinking that Starbucks could inspire some valuable introspection around the dicey issue of race.
It has partnered with USA Today to produce printed inserts meant as starters for discussions. The pages will also be available in Starbucks' stores.
Unfortunately, Starbucks had created the impression that the main thrust of Race Together would be via your friendly neighborhood barista, who would scrawl Race Together on your coffee cup.
The absurdity of that scenario was captured by this tweet from PBS journalist Gwen Ifill: "Honest to God, if you start to engage me in a race conversation before I've had my morning coffee, it will not end well."
Starbucks lost control of its message. And the company paid the price. One Starbucks vice president briefly deleted his Twitter account as the nastiness got out of control. Critics pointed out the lack of diversity within Starbucks corporate offices and that its lowest-paid employees are generally the minorities serving upper-middle-class customers.
The hurdle the company failed to clear was telling people what it has already accomplished within its own ranks. That's the backstory that needs to be out there.
The race initiative began in December. Schultz, dismayed at the unrest in Ferguson that was spreading to other cities with protests over more police shootings, called an impromptu meeting at headquarters in Seattle. Employees ("partners," in Starbucks lingo) were given the floor to share stories about race — many of them from a minority perspective.
Next, the company took the idea on the road. Within four months, the talk sessions for employees were held in five cities: New York, St. Louis, Oakland, Los Angeles and Chicago.
But that's not all.
As one of the most overlooked portions of the campaign, Starbucks board member Mellody Hobson, who is also president of Ariel Investments and chairman of Dreamworks Animation, posted an essay on the company website. Read it. In 2,300 words she deftly covers a large amount of sensitive territory.
Hobson, who is African-American, simply told the story of her life, her struggles, her influences, what makes her proud. She points out the mistaken assumptions of people who claim they are colorblind. (Ignoring race doesn't necessarily mean you are prejudice-free.) She makes the business case for diversity. And she relates what it feels like, no matter how high you rise in the corporate world, to have complete strangers assume you're nobody because you are black.
"Only five companies in the Fortune 500 have a black CEO," she writes. "And in the year 2015, of the thousands of companies that are publicly traded, only two are chaired by a black woman — and you're listening to one of them right now — the one who was mistaken for kitchen help not too long ago."
Give Schultz credit. He understands one truth deeply: The Starbucks brand has massive clout, even while it is being belittled. Every coffee stand in America with more than two locations is trying desperately to differentiate itself from Starbucks, while also being cognizant that it is feeding off of the company's massive success.
Imagine if other major national corporations took to holding company-wide talk sessions around race. A lot of America could be reached. Ask that lone African-American/Latino/Asian on the masthead to really open up about their background, to share a few pertinent experiences. Give them and others a podium and encourage them to share the feelings they reserve about race because they're painful, or out of the fear that some might not be able to relate.
That reticence is natural, even appropriate — but only up to a point. If talking about race is uncomfortable, let's get uncomfortable. And let's give Schultz and company a break. Few other corporations are willing to wield terms like social justice and economic equality in a major campaign. At least Starbucks is making an honest attempt.
Mary Sanchez is an opinion-page columnist for The Kansas City Star. Readers may write to her at: Kansas City Star, 1729 Grand Blvd., Kansas City, MO 64108-1413, or via email at msanchez@kcstar.com.
Photo: Rudolf Schuba via Flickr