Is The 'Never Trump' Movement Bigger Than The 'Bernie Or Bust' Campaign?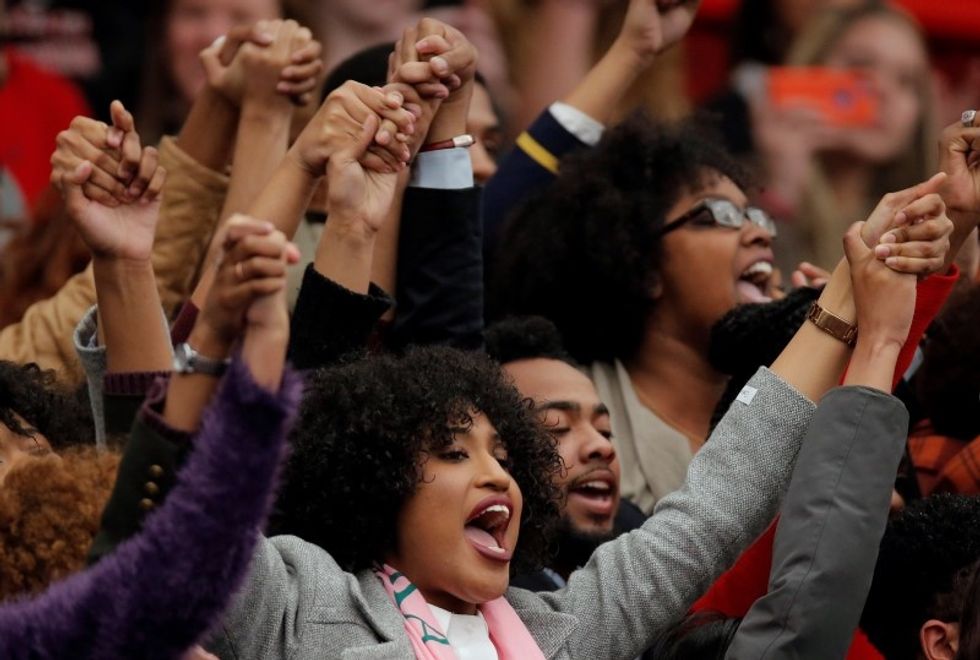 Reposted with permission from Alternet.
According to a recent poll, an estimated one in four Bernie Sanders supporters wouldn't vote for Hillary Clinton come November's presidential election, should she become the Democratic Party nominee.
Critics say the "Bernie or Bust" campaign is naive at best, and enabling a Trump presidency at worst.
But there is hope, because this doesn't mean the Democrats will lose—even if Clinton doesn't move left and adopt policies more in line with those of Sanders. So where will Hillary get the votes she needs to win the general election, if Bernie supporters won't vote for her, should Trump be the nominee?
Watch: Fox News "Power Play" theorizes how Clinton could pivot in a general election:
Members of both the Democratic and Republican parties have participated in the #NeverTrump movement against putting Donald Trump in office—but for Republicans, #NeverTrump doesn't necessarily equal rallying behind Ted Cruz.
Bill Maher had a message to Republicans on his show "Real Time" on Friday: "There's no shame in punting." His alternate candidate for Republicans? "You're going to lose this election, with either Trump or Cruz, so just punt," said Maher. "Help put Hillary Clinton in the Oval Office."
Although the advice comes off as mildly satiric, Maher points out that it isn't so farfetched: "Let's not pretend that Republicans aren't already flirting with this idea."
Watch: Bill Maher's message for Republicans who can't stand Trump and Cruz:
Former NJ Gov. Christine Todd Whitman and Bill Kristol, founder of the Weekly Standard, have both said they'd vote for Hillary Clinton over Donald Trump.
"While I certainly don't want four more years of another Clinton administration or more years of the Obama administration, I would take that over the kind of damage I think Donald Trump could do to this country, to its reputation, to the people of this country," Whitman said. Whitman endorsed longshot Ohio Gov. John Kasich in February, but the announcement was overshadowed by current NJ Gov. Chris Christie's endorsement of Donald Trump.
And while former first lady Laura Bush didn't formally endorse Hillary at the annual Women in the World summit last week, she certainly made a convincing argument for a candidate who sounds a lot like Hillary Clinton, as Slate hypothesized.
Watch: Laura Bush's near endorsement of Hillary Clinton:
But it's not just establishment politicians or conservative pundits who are making this move. The movement does go to the voter level. Even before the Ohio governor took his sole primary victory thus far, some of Kasich's youngest supporters were preparing for a likely Trump nomination—in an unlikely way.
"If Donald Trump is the nominee, I will be voting for whoever is the Democratic nominee—Hillary Clinton, most likely," first-time voter Rebecca Liebler told The Young Turks last month.
Watch: Kasich supporters face the music:

Alexandra Rosenmann is an AlterNet associate editor. Follow her @alexpreditor.
Photo: Protestors hold hands in the air as they yell at U.S. Republican presidential candidate Donald Trump during a campaign event in Radford, Virginia February 29, 2016. REUTERS/Chris Keane