Is The Two-State Israeli-Palestinian Solution Slipping Away?
@reuters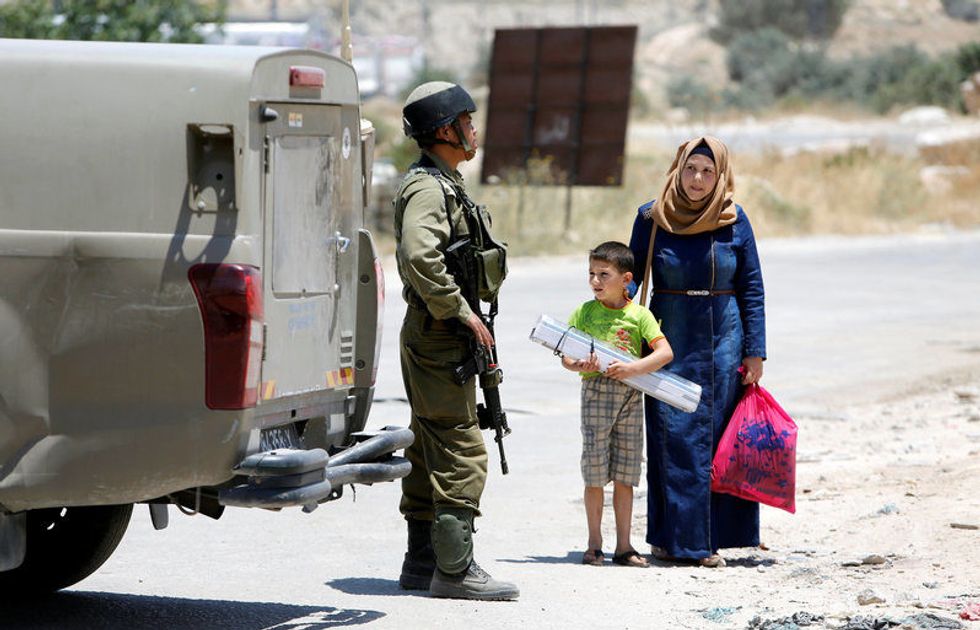 A two-state solution to the Israeli-Palestinian conflict is slipping away, the U.N. special coordinator for Middle East peace warned on Sunday, after both sides shrugged off criticism by international mediators.
A report released on Friday by the so-called Quartet – United States, European Union, United Nations and Russia – called on Israel to stop its policy of building settlements on occupied land and restricting Palestinian development.
Israeli policy "is steadily eroding the viability of the two-state solution," it said. It also urged the Palestinian Authority, which exercises limited self-rule in the West Bank, take steps to end incitement to violence against Israelis, condemn "all acts of terrorism" and do more to combat them.
"The Quartet report sounds an alarm bell that we are on a dangerous slope towards a one-state reality that is incompatible with the national aspirations of both peoples," wrote Nickolay Mladenov, U.N. special coordinator for the Middle East peace process, in a commentary emailed to journalists on Sunday.
He also addressed Palestinian and Israeli criticism of the Quartet report. "Who will make the argument that more cannot be done to end incitement?" he asked. "Can anyone question that illegal settlements … are not undermining the prospect for a two-state solution?"
Israel welcomed parts of the Quartet report but signaled no change in settlement building, saying the document "perpetuates the myth that Israeli construction in the West Bank is an obstacle to peace".
Prime Minister Benjamin Netanyahu has said Palestinian refusal to recognize Israel as a Jewish state is at the heart of the impasse.
A spokesman for Palestinian President Mahmoud Abbas expressed disappointment that the Quartet did not call for full Israeli withdrawal to lines that existed before the Israel captured the West Bank and East Jerusalem in a 1967 war.
The Palestinians want an independent state in those areas and in the Gaza Strip, a coastal enclave controlled since 2007 by the Islamist Hamas group. Peace talks collapsed in April 2014 and Israeli-Palestinian violence has surged in recent months.
Mladenov appealed to Israeli and Palestinian leaders to implement the report's recommendations, offering the help of the international community to do so.
"I urge leaders on both sides not to miss this opportunity," he wrote.
(Reporting by Jeffrey Heller; Editing by Tom Heneghan)
Photo: An Israeli soldier stops a Palestinian woman and her son at the entrance of Yatta near the West Bank city of Hebron June 9, 2016. REUTERS/Mussa Qawasma