Snubbed By Club For Growth, Trump Throws 'Truth Social' Tantrum
@next2godwin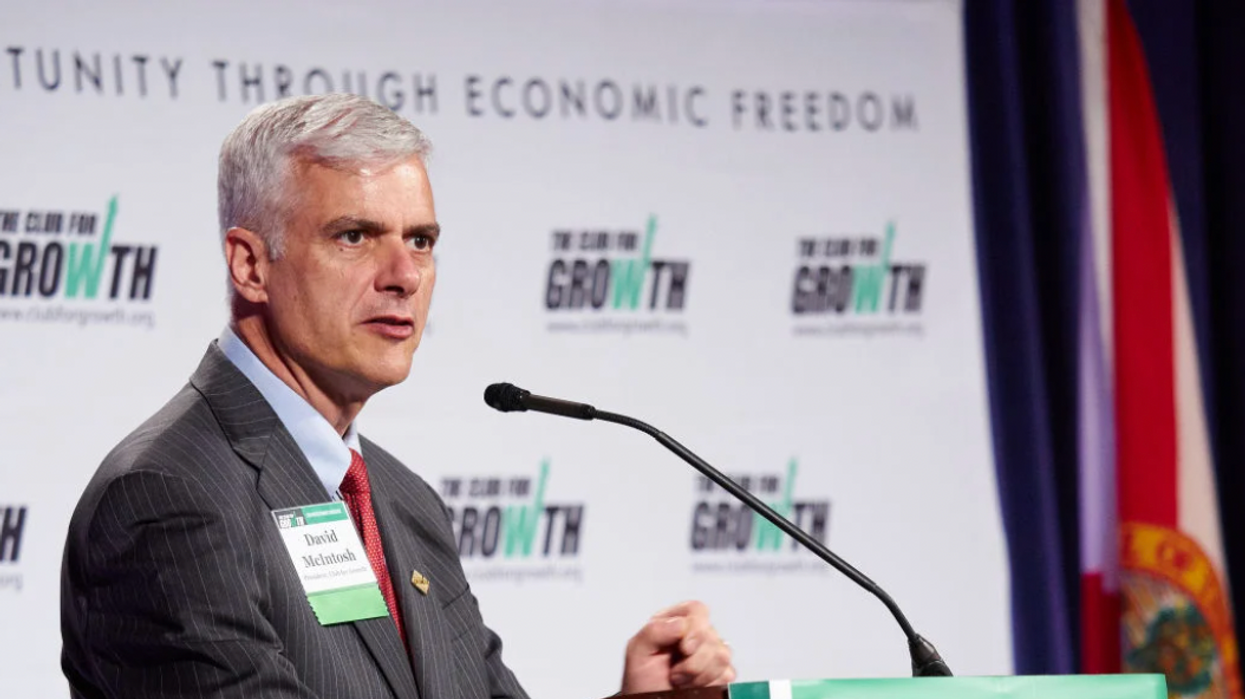 The Club for Growth, an influential conservative anti-tax group, has drawn the ire of former President Donald Trump for leaving him off the guest list for its annual donor retreat next month despite inviting Florida Gov. Ron DeSantis and other potential 2024 Republican presidential candidates.
In a Truth Social post on Tuesday, Trump accused the group of working against his 2016 White House bid, recounted how his allies with the group cracked open over different endorsements in the lead-up to the 2022 midterms, and — as he has so often done without repercussion — lied for the umpteenth time that the 2020 presidential election was "stolen" from him.
"The Club For NO Growth, an assemblage of political misfits, globalists, and losers, fought me incessantly and rather viciously during my presidential run in 2016," Trump wrote. "They said I couldn't win, I did, and won even bigger in 2020, with millions of more votes than '16, but the Election was Rigged & Stolen."
Trump also castigated the group for not supporting the far-right candidates he endorsed in several high-profile Republican primaries, including the Senate races in Alabama, Ohio, and even Pennsylvania.
"They asked to get together on Endorsements of candidates, we did, and had MANY WINS & NO losses. Relationship broke up over my Endorsement of certain great people in Alabama & Ohio. I won them all!" Trump added.
Last year, the ex-president blasted the Club for Growth — which had spent over $150 million over the previous two election cycles, per the New York Times — for spending big on its Pennsylvania Senate primary candidate, Kathy Barnette, who was running against the Trump-backed television personality, Dr. Mehmet Oz.
Trump's new rants emerged only a day after the group's president, David McIntosh, told reporters in a meeting that re-nominating Trump would be a nail in the coffin of the GOP's chances of regaining the White House.
"The party should be open to another candidate," said McIntosh, the Times reported Monday.
Stressing the need for Republican donors to ditch Trump and meet other potential 2024 GOP presidential hopefuls, McIntosh said he had invited DeSantis, former Vice President Mike Pence, Virginia Gov. Glenn Youngkin, Sen. Tim Scott (R-SC), and ex-secretary of state Mike Pompeo to the group's donor event in Florida next month.
"We've invited all of the folks listed here," McIntosh told reporters. "Not Trump. But we've invited the others."
In the past weeks, the group has released several polls showing DeSantis beating Trump in a head-to-head match-up and comfortable leading in a crowded field of Republican candidates.
A Club for Growth poll published Monday showed DeSantis cruising with a nine-point lead over Trump in a hypothetical one-on-one, a result similar to the group's finding in another survey released last month, which showed both Biden and DeSantis outclassing Trump by huge margins.
The Hill reported Tuesday that McIntosh wishes for DeSantis to give a keynote speech at the event, but the governor was still "finalizing his schedule."
McIntosh blamed Trump for the GOP's historic faceplant in the 2022 midterms and voiced concern that he would again cost the GOP victory in 2024, saying, "Trump was on the ballot, so I worry that when we get into a general election, if Trump is the nominee, they're going to be able to take a chunk of Republican votes."
"The last three elections show he's lost," McIntosh added when a reporter asked if Trump could defeat Biden in 2024.
However, McIntosh conceded that, just like in 2016, the group would support Trump against Biden if the twice-impeached president, who experts contend remains the frontrunner in the inter-party contest, clinches the GOP's 2024 presidential nomination.