Is Trump's Latest Assault On The Intelligence Community A Crime?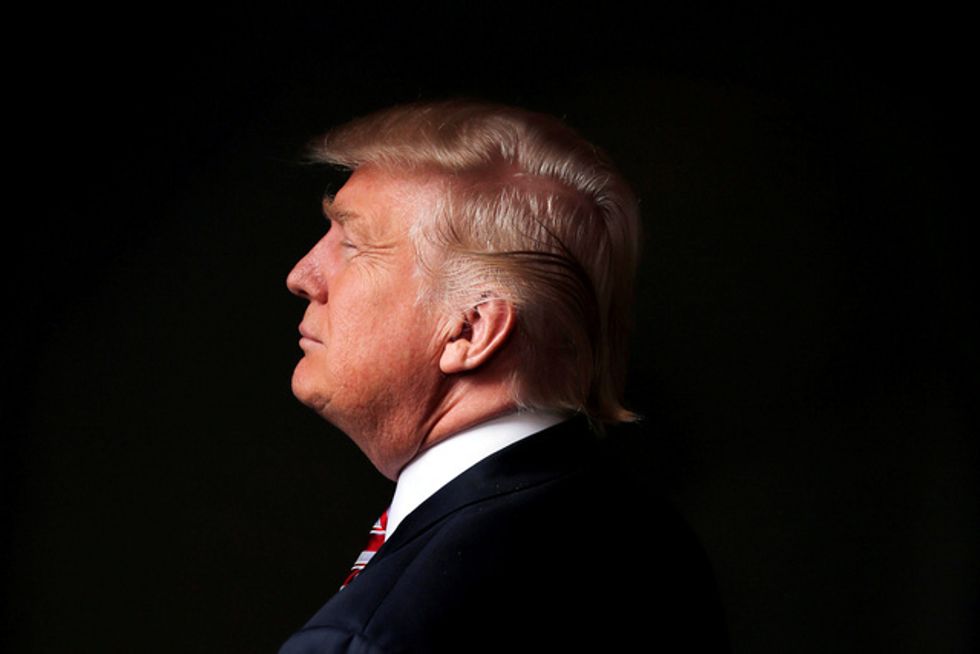 Reprinted with permission from AlterNet.
President Donald Trump's controversy-of-the-week was his decision to revoke the security clearance of former CIA Director John Brennan, a fierce critic of the president, as he threatened to do the same to many others. But unlike some of the other outrageous acts Trump chooses to fill his time with, ranging from the misguided to the deeply offensive, the path he's on of using his discretionary security clearance powers is potentially criminal.
Many observers noted that going after Brennan and others — specifically because they were involved with the Russia investigation, as Trump told the Wall Street Journal— could be part of a broader obstruction of justice case that special counsel Robert Mueller appears to be pursuing.
As the Washington Post's Aaron Blake explained in an article Friday, though, retaliating against people for providing true information to law enforcement is a federal crime on its — §1513. The statute reads:
Whoever knowingly, with the intent to retaliate, takes any action harmful to any person, including interference with the lawful employment or livelihood of any person, for providing to a law enforcement officer any truthful information relating to the commission or possible commission of any Federal offense, shall be fined under this title or imprisoned not more than 10 years, or both.
It's not clear this would apply to the case of Brennan, but it could cover others named on Trump's list — such as former FBI director James Comey
"He's one of the most pivotal witnesses in this whole thing," Elie Honig, a former federal prosecutor for the Southern District of New York, told Blake. "If Trump starts lashing out at Comey and all he said publicly is, 'I'm doing this because of Russia,' I think that can be construed as retaliation."
Since ex-officials outside of government sometimes use their security clearances in their professional careers, taking away those clearances could amount to a tangible form of retribution. In these types of cases, it can be difficult to prove criminal motivation — but Trump often seems almost constitutionally incapable of concealing his motivations.
The president's defenders typically argue that it can't be a crime for him to carry out an official act, such as revoking a security clearance or issuing a pardon. But it's not clear why this should be the case. Any other employer couldn't, for example, fire an employee in an effort to retaliate against them for providing damaging testimony to the police — even if that employer putatively has the right to fire an employee for any reason.
Cody Fenwick is a reporter and editor. Follow him on Twitter @codytfenwick.