Israel Resumes Airstrikes On Gaza Hours After Cease-Fire Attempt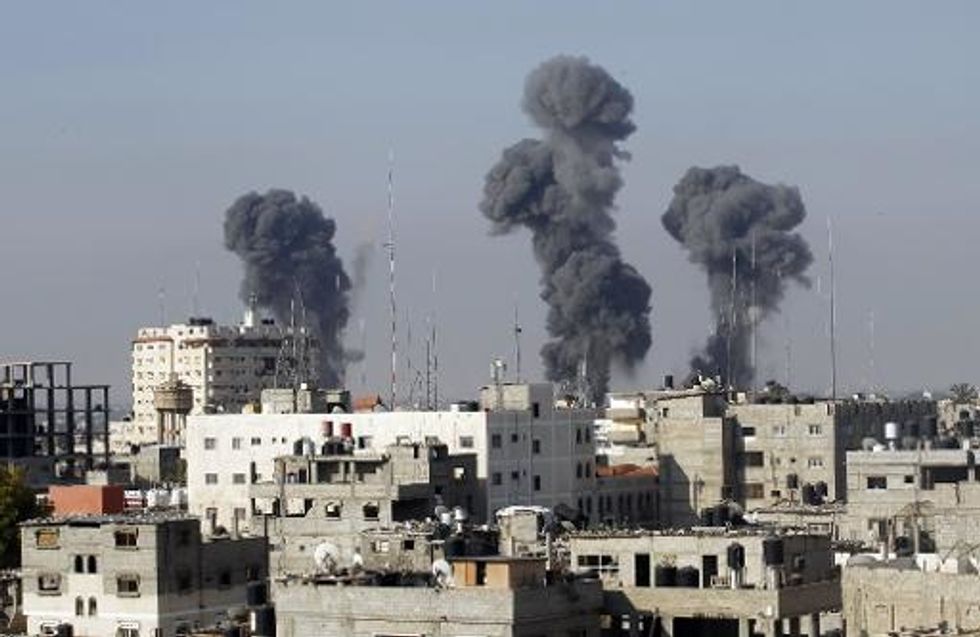 By Batsheva Sobelman, Los Angeles Times
JERUSALEM — Hours after unilaterally accepting an Egyptian proposal, a nascent cease-fire collapsed as rocket fire continued from the Gaza Strip and Israel resumed military strikes on militant targets, government, and army officials said Tuesday.
Earlier in the day, Israeli Prime Minister Benjamin Netanyahu's security cabinet approved the proposal to end the week-long military offensive against militants in the Gaza Strip and instructed the army to hold its fire.
Spokesmen for Hamas and other militant factions rejected the cease-fire and vowed to persist until their demands were met, while other officials claimed the proposal was being studied.
Speaking ahead of a meeting with visiting German Foreign Minister Frank-Walter Steinmeier, Netanyahu said Israel was prepared to "continue and intensify" its military operation to halt end rocket attacks if Hamas rejected the proposal.
Israel held its fire for six hours as militants launched at least 50 rockets at Israel — some reaching as far as 80 miles from the Gaza strip — before resuming operations.
According to Israeli officials speaking on condition of anonymity, Netanyahu and Defense Minister Moshe Yaalon instructed the army to take forceful action against terror targets in Gaza, following the continued rocket fire.
"After five hours and dozens of rockets it is clear the other side wasn't honoring the cease fire," one official said, adding "we are acting to protect ourselves."
As air-strikes resumed, medical officials in Gaza reported 10 people injured in an air-strike in Beit Lahiya in the northern part of the Gaza strip, an area Israel says is responsible for at least one-third of the long-range rocket fire targeting Israeli cities.
AFP Photo/ Said Khatib
Interested in world news? Sign up for our daily email newsletter!