Israeli Diplomatic Staffers Go On Strike Worldwide Over Pay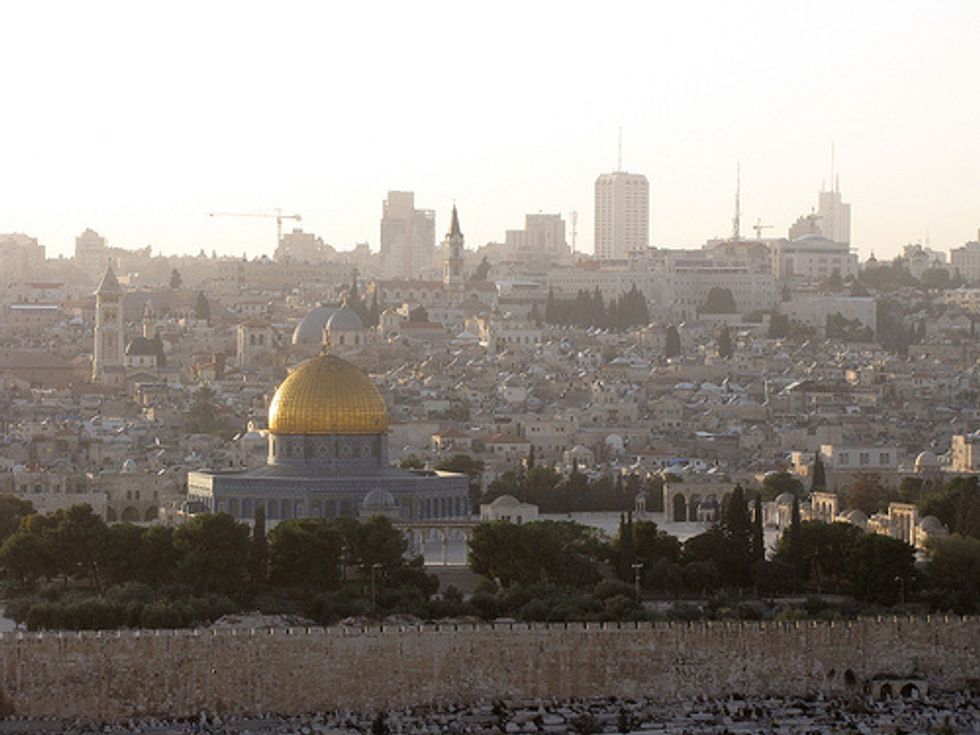 By Batsheva Sobelman, Los Angeles Times
JERUSALEM — Israel's Foreign Ministry in Jerusalem was closed Monday and Israeli embassies shuttered worldwide after the country's diplomatic staff declared an indefinite strike, frustrating high-level travel plans and foreign policy protocol.
A general strike was announced Sunday after a seven-month mediation failed to resolve a protracted labor dispute called by more than 1,000 diplomatic employees seeking what they term long-overdue raises.
This month, employees declared a partial strike, stopping consular services abroad, halting all preparations for planned official trips to and from Israel and limiting contacts with all international organizations, including the United Nations.
Diplomatic staff members are asking for an increase in salaries, last updated a decade ago and eroded by the increasingly expensive cost of living abroad, as well as the families' frequent reliance on one salary and later pension while their partners forgo careers of their own.
Foreign Ministry employees have staged several strikes in recent years to protest inadequate compensation, which they say is killing professional foreign service.
One-third of young staffers quit before their 10-year mark in service, making lifelong careers in diplomacy a thing of the past.
From the head of government to ordinary citizens, the strike is wreaking all kinds of havoc and affecting Israeli interests, big and small.
The Israeli mission to the United Nations has suspended all actions, from filing a complaint about the intercepted arms shipped from Iran to countering anti-Israeli votes.
Israeli Prime Minister Benjamin Netanyahu canceled his official visit to Latin America, and Defense Minister Moshe Yaalon has called off a working trip to Rome.
Couples stuck in Thailand without the documentation required to naturalize their babies born through surrogacy and tourists left penniless and passport-less after being mugged in Argentina are among the stranded Israelis in need of consular services. Special dispensations will be considered in urgent cases.
Hundreds of Israeli backpackers trekking in Nepal will have to make other plans for Passover, as the traditional mass holiday meal staged in Katmandu will not take place if Israeli diplomats won't release a huge container of matzo and kosher provisions from Calcutta customs.
Although ministry officials were dismayed that a visit by British Prime Minister David Cameron went ahead as Netanyahu's office and the British Embassy circumvented the strike, they did win solidarity from the British Trade Union Congress, media reported.
Photo: Acroll via Flickr