Israeli Leader Says Cross-Border Tunnels Must Be Destroyed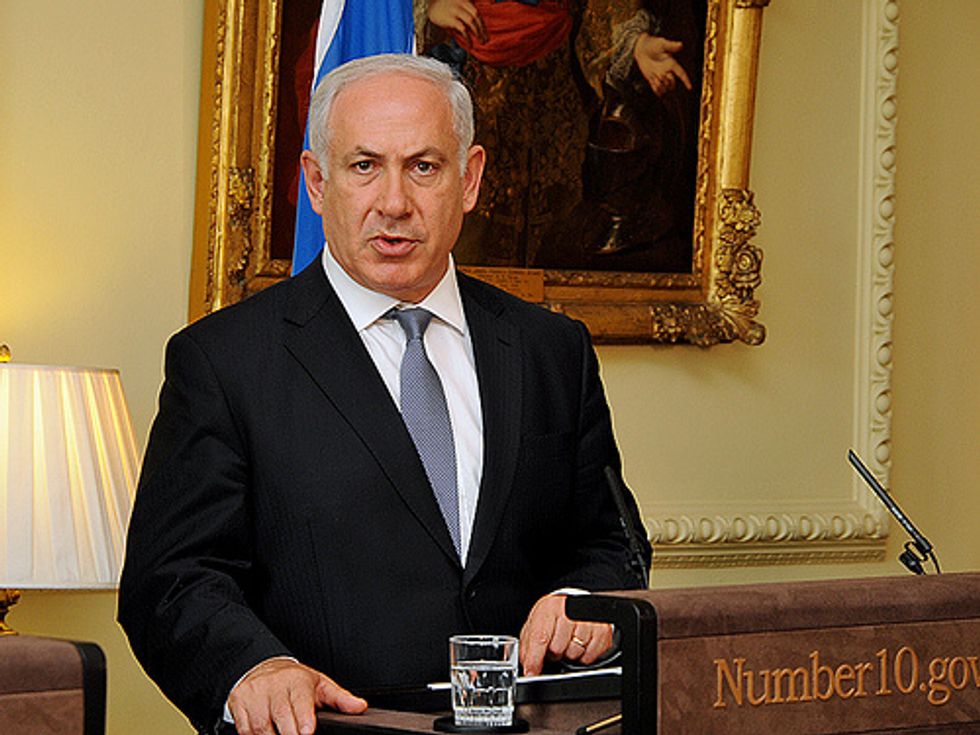 By Batsheva Sobelman, Los Angeles Times
JERUSALEM — Amid mounting international concern over civilian casualties and demands for an immediate cease-fire, Israeli Prime Minister Benjamin Netanyahu stressed Thursday that he would accept no truce that would prevent Israel from demolishing the cross-border tunnels that have become the focus of the ongoing fighting.
Speaking at the start of a cabinet meeting held in a rocket-proof room at the defense ministry in Tel-Aviv, Netanyahu said Israel was "determined to complete this mission, with our without a cease-fire."
International efforts to secure a truce — which would afford time for indirect negotiations for a more permanent arrangement — have so far failed.
Netanyahu's televised comments shared headlines with news of a fresh round of rockets and mortars launched from Gaza on Thursday morning and an Israeli airstrike targeting what the army said was a group of five militants. Palestinians reported that heavy shelling resumed in Gaza before noon, and that military ground forces had pushed deeper into the coastal strip overnight.
As fighting in Gaza enters its 24th day, the war becomes the longest fought between Israel and Hamas in Gaza and possibly the deadliest for both. At least 1,360 Palestinians have been killed, according to Gaza medical officials. Israel's military deaths have reached 56, the highest in nearly a decade.
International organizations warn of an impending large-scale humanitarian disaster in Gaza, where hundreds of thousands of people have been displaced. UNWRA spokesman Chris Gunness tweeted that the organization was overwhelmed and has "reached breaking point," with shelters overflowing and staff being killed.
Palestinian President Mahmoud Abbas declared Gaza a "humanitarian disaster zone" Wednesday. A Palestinian statement slammed Israel for "severe violations of international humanitarian law" and urged the international community to hold Israel accountable.
Israel's military was set to call up 16,000 more army reserves Thursday, boosting reserve forces to 86,000 troops — U.S. defense officials confirmed to CNN that they had approved an Israeli request for resupply of munitions from American stockpiles kept in Israel.
In a phone conversation with his Israeli counterpart Wednesday, U.S. Secretary of Defense Chuck Hagel expressed support for Israel's right to defend itself alongside concern for the rising numbers of Palestinian civilian casualties, and called for an immediate cease-fire followed by a permanent resolution. Hagel said any process to resolve the crisis "in a lasting and meaningful" way must lead to the disarmament of Hamas.
The stated objective of the military offensive Israel launched three weeks ago was curbing rocket fire into Israel and restoring calm to its residents. An extensive network of underground tunnels used to funnel armed militants into Israel has since become the main focus of the operation, alongside exacting a heavy price from Hamas.
Israel has inflicted "unprecedented damage" on Hamas, defense minister Moshe Yaalon said Thursday, adding that the organization was concealing the scope of its losses.
Military officials say it will take several days longer to destroy dozens of uncovered tunnels. In the meantime Netanyahu is balancing pressure from political hardliners calling for a more aggressive approach in Gaza with increasingly sterner international demands for an immediate cessation of fire.
Photo: Downing Street via Flickr
Interested in world news? Sign up for our daily email newsletter!