Ivanka Clams To Oppose Family Separation, Then Defends Policy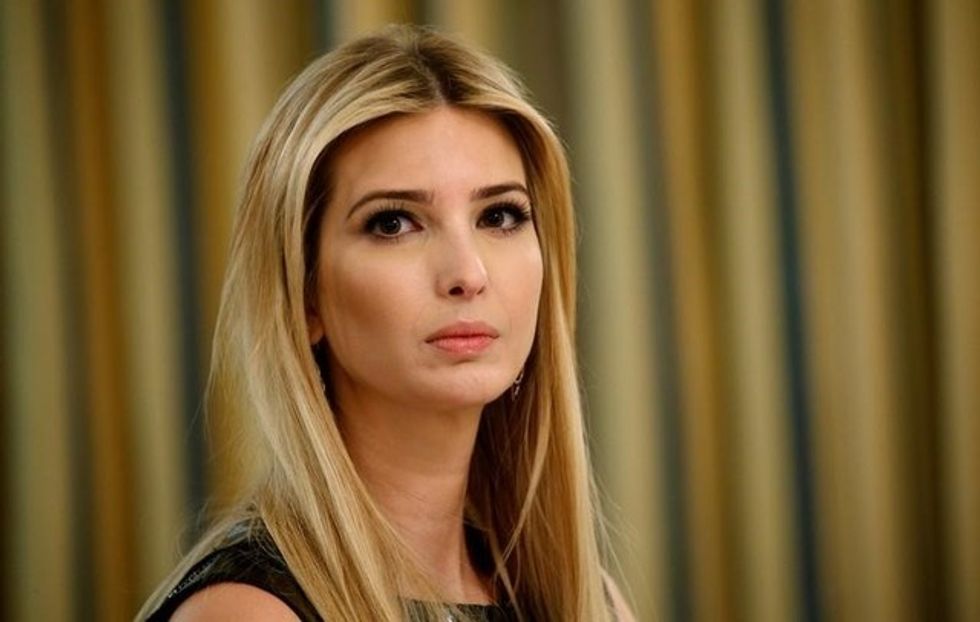 Reprinted with permission from Shareblue.
Ivanka Trump wants the world to know that the family separation policy her father unilaterally imposed on immigrants was a "low point" for her. Throughout the implementation of the policy, Ivanka Trump remained silent, even as images, stories, and audio emerged of children and families under duress thanks to her father's decisions emerged.
The comments are once again an attempt by Trump's eldest child to sidestep complicity in his racist and bigoted administration while continuing to wield power and influence at taxpayer expense as a senior White House aide.
Speaking at an event held by Axios, Ivanka Trump was asked if family separations were a  "low point" in her time working at the White House.
She said "it was a low point," adding, "I feel very strongly about that and I am very vehemently against family separation and the separation of parents and children."
While Ivanka Trump used "was" to describe the family separation issue, it is not in the past. The federal government is still holding on to hundreds of children that were separated from their parents. The crisis is ongoing.
She went on to describe herself as "a daughter of an immigrant" (her mother, Ivana Trump, was born in the Czech Republic), called immigration a "difficult issue" and lamented "incentivizing behavior that puts children at risk." In other words, she believes the policy is justified if it stops migrants from coming to the U.S.
Her father put children at risk by taking them away from their families.
Until these remarks, she has not made any public statements opposing her father's policies. Even in this instance, she did not specify her father's role in setting events into motion.
Trump bucked presidential tradition and chose to prosecute all border crossers, which triggered the separations – which included taking infants and toddlers from their parents.
Throughout the ordeal, which is still ongoing, Ivanka Trump was complicit. She did not speak out, she did not use her considerable national and international platform that can reach millions to make her views known.
Instead, she remained silent and has continued to reap the benefits of her access to the presidency.
Yet the Trump family has claimed that Ivanka Trump has the power to influence her father's decisions. According to her brother Eric, "she has influence" and compelled Trump to launch air strikes against Syria and their alleged use of chemical weapons by telling her father, "listen, this is horrible stuff."
But when "horrible stuff" happened thanks to Trump's own racist and xenophobic motivations and families were ripped to pieces, Ivanka didn't do anything.
She remains complicit.
Published with permission of The American Independent.