Ivanka To Daddy: Kelly Is Destroying Your Presidency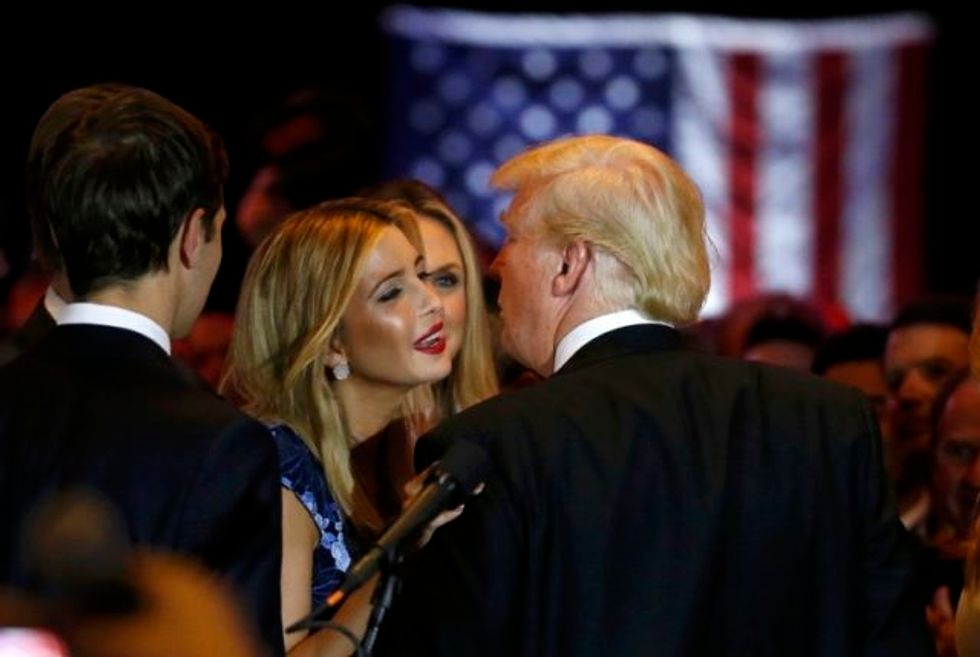 Reprinted with permission from AlterNet.
Frazzled and increasingly desperate, the White House has scrambled to respond this week to a New York Times op-ed from an anonymous senior administration official alleging a surreptitious effort to undermine President Donald Trump and avert his worst impulses from within.
According to multiple reports, the West Wing has become hunkered down and paranoid since the bombshell as aides have no idea who can be trusted.
Gabriel Sherman, a Vanity Fair reporter, found that the president's family members within the White House, daughter Ivanka Trump and son-in-law Jared Kushner, brought their fears directly to the president. Their reported suspect for the unnamed op-ed writer: White House Chief of Staff John Kelly, via his deputy Zachary Fuentes.
"He's destroying your presidency," Ivanka told her father, according to Sherman's report citing an anonymous source.
Rumors have long swirled around the White House about discord between Trump's family members in the West Wing and Kelly. According to Sherman, Trump is hesitant to fire Kelly because he fears the general would be a bigger danger outside the administration.
Another major suspect to be the anonymous op-ed writer, Sherman reports, is Obama alum and Ambassador to Russia Jon Huntsman.
Cody Fenwick is a reporter and editor. Follow him on Twitter @codytfenwick.