James Carville Gets Behind Ready For Hillary PAC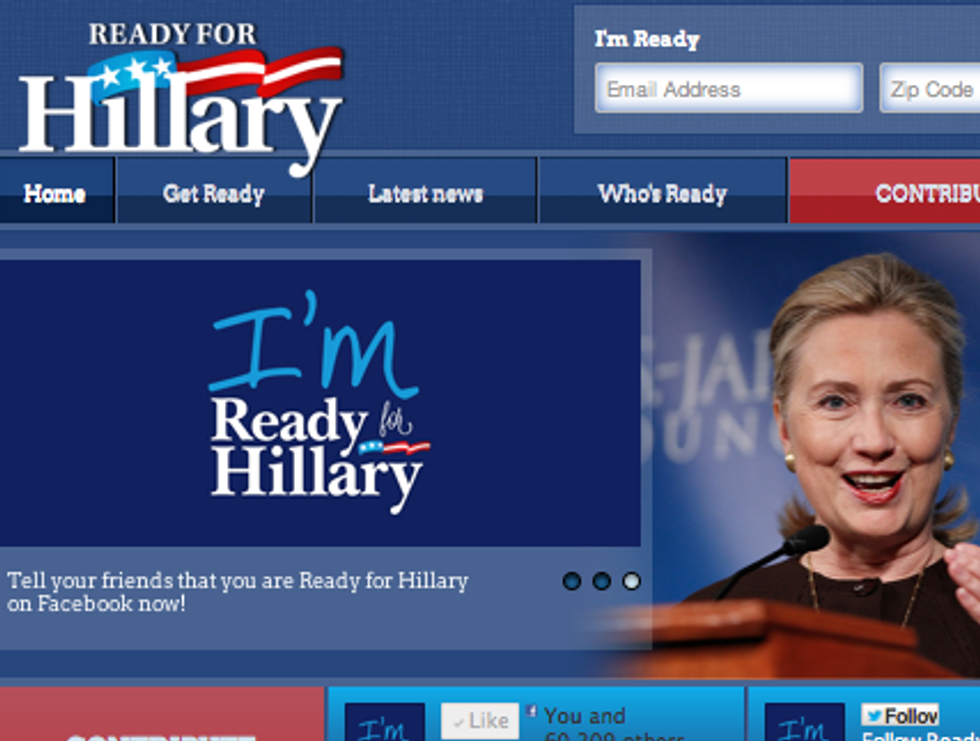 James Carville — the chief strategist of Bill Clinton's 1992 bid for the presidency — is backing the Ready for Hillary PAC , calling on supporters to build a "real grassroots organization" to encourage the former Secretary of State to run for president in 2016.
Carville hasn't joined the PAC, but he will be the first of "several heavy hitters" who will assist the group, according to a " person familiar with Ready for Hillary's outreach efforts ."
"I'm not going to waste my time writing you about how great Hillary is or how formidable she'd be – you know it all already," Carville writes in an email to supporters. "But it isn't worth squat to have the fastest car at the racetrack if there ain't any gas in the tank — and that's why the work that Ready for Hillary PAC is doing is absolutely critical. We need to convert the hunger that's out there for Hillary's candidacy into a real grassroots organization."
Carville says he's made "no secret" of the fact that he wants the former First Lady and twice-elected senator from New York to run.
Mrs. Clinton made her first public appearance on Tuesday since stepping down as Secretary of State. She is planning on writing a book about her tenure as America's top diplomat and making speeches across the country.
Her unprecedented position as the presumptive Democratic nominee — if she chooses to run — has some speculating that the so-called "invisible primary" that takes place in the years leading up to the actual primary is "frozen." However, that hasn't stopped those on the right from beginning to take aim at her .
The Daily Beast 's Michael Tomasky has already labeled this " Hillary Derangement Syndrome ."
"Conservatives have spent two decades trying to destroy Clinton," he writes. "They've only helped make her the most popular woman in America. And if they keep at it, they're going to help make her president."
Mrs. Clinton has been out of politics for so long that she isn't yet on Facebook or Twitter — but the Ready for Hillary PAC already has 60,000 "likes" on Facebook.
Still, that is a fraction of what Marco Rubio — the GOP's 2016 frontrunner by a hair, according to a recent Quinnipiac poll — has, at 446,000.