Jeb Bush: 'I Don't Know' If Charleston Shooting Was Racist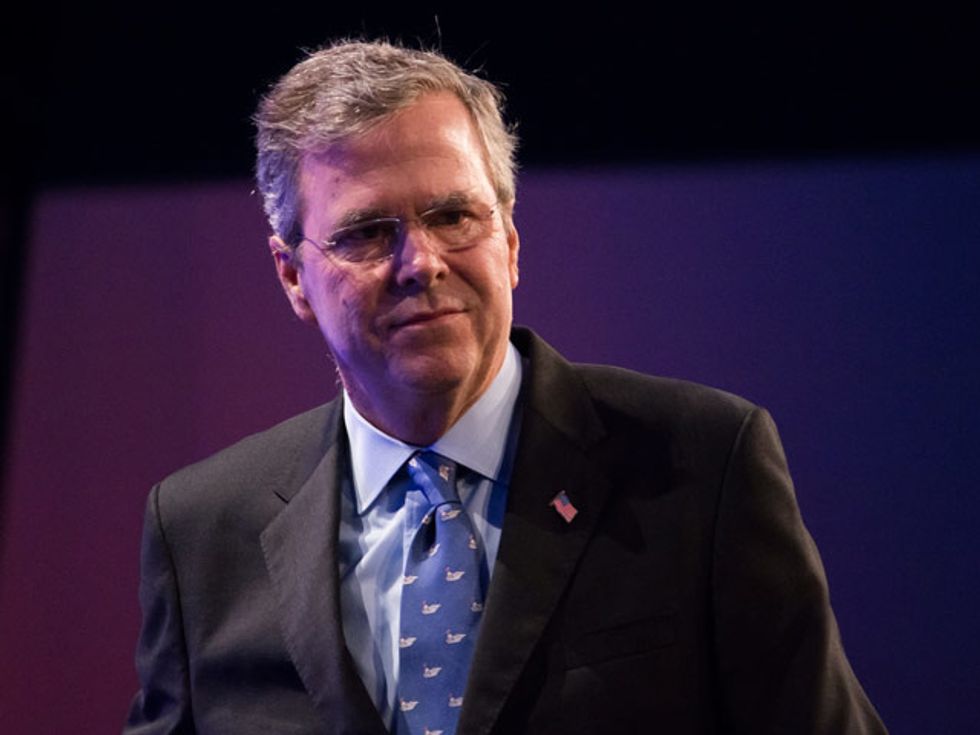 Jeb Bush spoke Friday morning at the right-wing Faith and Freedom Coalition Conference in Washington — and showed that he is yet another conservative with a problem discussing racism in the context of the shooting at the historically black Emanuel AME Church in Charleston, South Carolina.
Sahil Kapur of Bloomberg Politics reports:
Kapur also reports that Bush called the shooting "an evil act of aggression," but still tried to sidestep the issue of race.
Laura Bassett of The Huffington Postasked Bush some follow-up questions — and continued to get some very uncertain answers.
The suspected mass murderer, 21-year-old Dylann Storm Roof, has been quoted by survivors as having announced to them that it was his intention to kill black people, and he also reportedly confirmed this motive to law enforcement officials after his arrest. He is also known to have variously worn or displayed insignia of historical white-supremacist regimes such as apartheid-era South Africa, white Rhodesia, and the Confederate States of America.
And somehow, all of this makes it difficult for people to figure out exactly what the motive was.
Photo: Jeb Bush, May 16, 2015, iprimages via Flickr