Jeb Bush: Let's Keep Spending Down, Like Germany! (Um, Yeah…)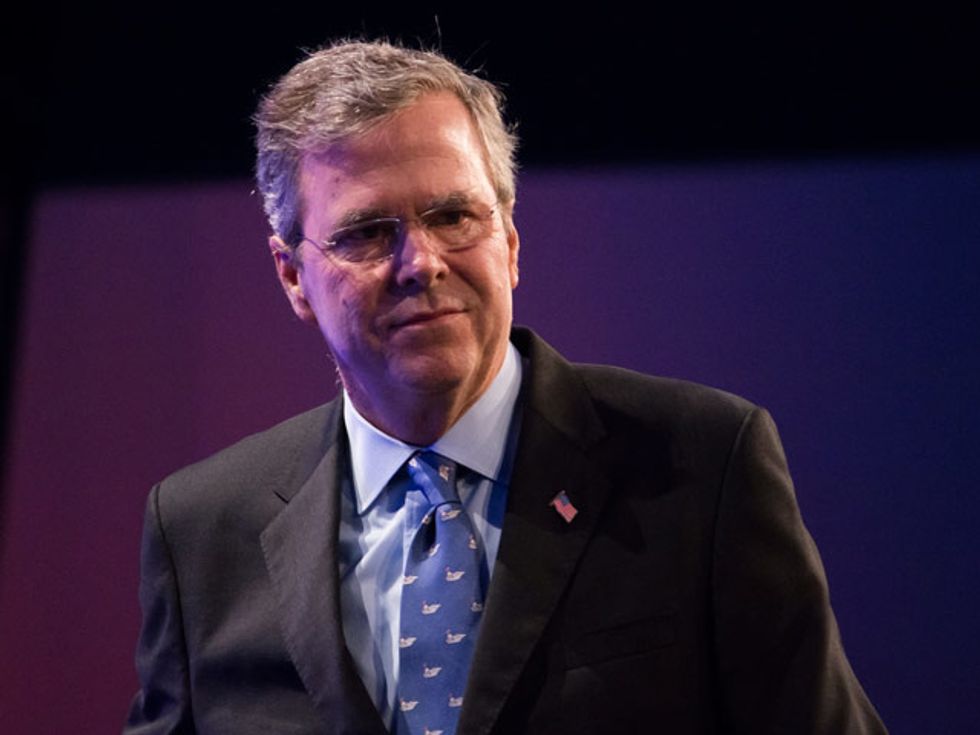 Presidential candidate-to-be Jeb Bush made a rather interesting comment Tuesday during a speech in Berlin, Germany. Bush was speaking at a political party conference for Chancellor Angela Merkel's conservative Christian Democratic Union, when he let slip that he thought the United States should try to be more like Germany when it comes to responsible public finances.
However, if the United States were to actually embrace the fiscal policies of Germany, as Bush suggested, this would be branded as nothing less than tax-and-spend socialism — which can be demonstrated using data compiled by a prominent right-wing think tank.
MSNBC reports:
Turning to the economy, Bush declared his enthusiastic support for the Transatlantic Trade and Investment Partnership in negotiations and hailed Germany's insistence on austerity measures since the 2008 financial crisis.

"I can think of a few governments these days — my own comes to mind — that can learn from the German example of fiscal integrity," he said.
But according to the Heritage Foundation's statistics, the United States' total government spending as a percentage of GDP is 40.1 percent, with a tax burden of 24.3 percent, and public debt at 104.5 percent of the annual GDP.
Germany, by contrast, has government spending at 44.7 percent of GDP and a tax burden at 37.6 percent, with public debt of 78.1 percent of the annual GDP.
Germany also has mandatory health insurance, which Merkel's CDU fully supports and would never dream of overturning. Contrast that with the endless political struggles and right-wing efforts to shut down any such system over here. Indeed, as the newspaper Der Spiegel reported in 2012, Germans can't even understand American conservatives who say they are devoutly Christian, but then deny social benefits and health care access.
Thus, despite its own debates about relative "austerity" within the European contest, Germany has more in the way of taxes and spending than anything we can imagine here in the U.S.
It is true, of course, that they are doing better in terms of their public debt — but that might just be a result of them honestly paying more for the things they want to do.
Photo: Jeb Bush, May 16, 2015, iprimages via Flickr