Jeff Goldblum Settles In At 'Grand Budapest Hotel'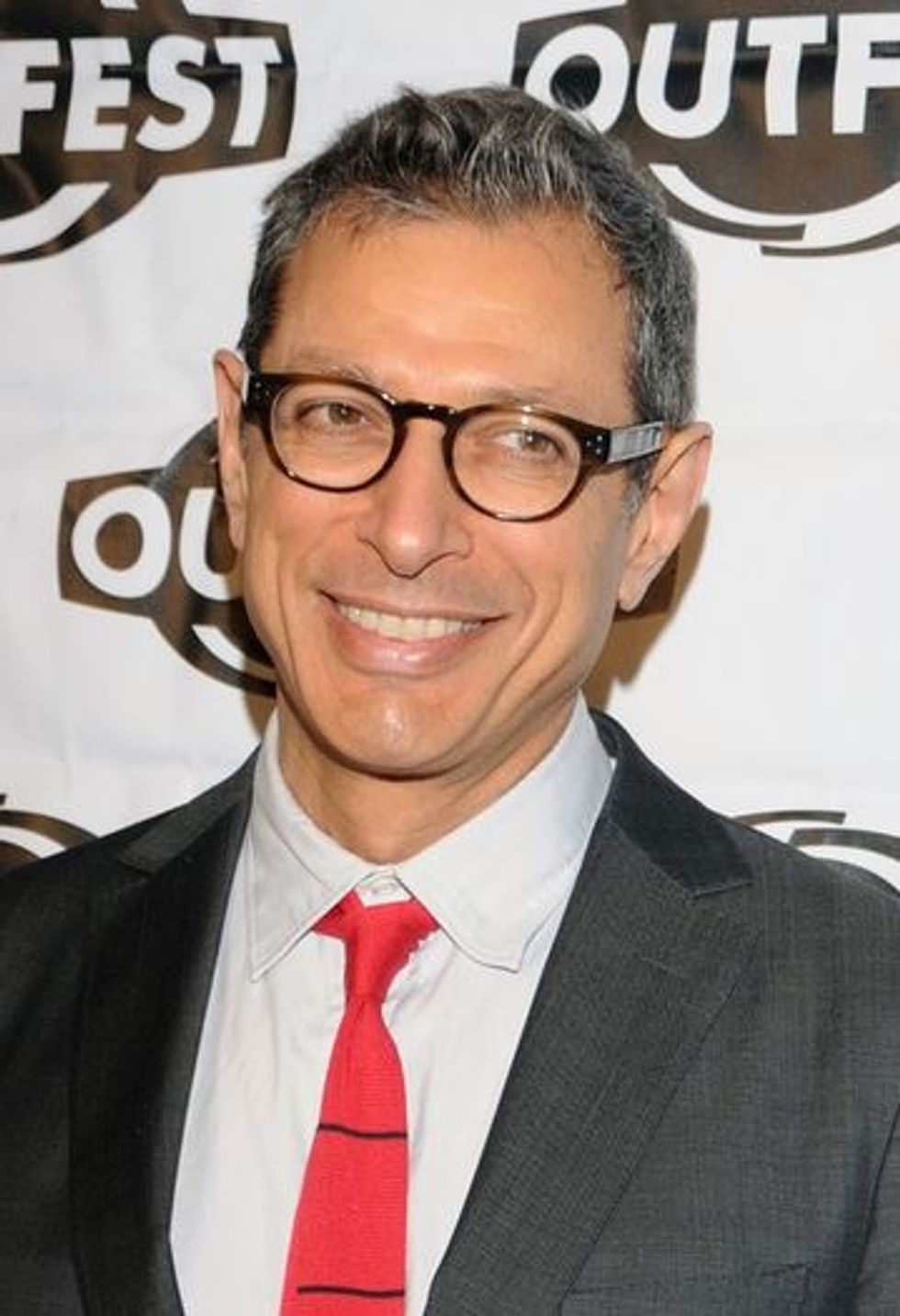 By Steven Rea, The Philadelphia Inquirer
The beard. The mustache. The thick-rimmed glasses. There's something about Jeff Goldblum's look in "The Grand Budapest Hotel" that says Sigmund Freud, that says Luigi Pirandello.
"Yes, we had pictures of Freud and Pirandello," reports Goldblum, who plays a lawyer — and the executor of a wealthy octogenarian's estate — in Wes Anderson's latest, a breakneck caper set in the 1930s in the fictitious middle European country of Zubrowka, in and around the elegant alpine environs of the titular hostelry.
This is the actor's second collaboration with Anderson — he was Bill Murray's nemesis in "The Life Aquatic With Steve Zissou" — and Goldblum's role is pivotal. There's Ralph Fiennes as a charming concierge who sleeps with his more seasoned, and moneyed, guests on one side. And Adrien Brody, the flamboyant and furious heir, and his henchman, played with sinister villainy by Willem Dafoe, on the other. And Goldblum's Deputy Vilmos Kovacs, a prominent lawyer and friend of the deceased, in between, trying to do what's right, and upright.
"It's a heroic crossroads moment when I suspect that foul play has occurred with this woman that I loved and observed for many years," says Goldblum, who had discussions — as actors do — with his director, trying to flesh out his character.
Anderson had set up a "research room" in the hotel in Görlitz, Germany, where the "Grand Budapest" cast and crew were staying: books about old hotels, clothing, and objects, "and then this stack of movies," Goldblum says.
There was Ernst Lubitsch's "The Shop Around the Corner" and "To Be or Not to Be," and "Grand Hotel," of course. "And things I hadn't seen — 'The Mortal Storm' (a 1940 anti-Nazi film with Jimmy Stewart), and Ingmar Bergman's 'The Silence,' a surreal story inside a big hotel. They were all springboards and inspirations for Wes, and they became so for us. The look of my character, and some of the musicality, came from all of that. It was a great learning experience."
Goldblum, 61, has worked with some of the great directors of our time — Robert Altman ("Nashville," "The Player"), Philip Kaufman ("The Right Stuff"), Steven Spielberg ("Jurassic Park"), David Cronenberg ("The Fly"). He says Anderson's films, with their detailed tableaus, cross-section pans, and cross and deadpan characters, make for a different experience.
"Yeah, very different. I mean, it's still acting, and I've worked with a lot of good people, creative in different ways, but … Wes has a unique sensibility, an aesthetic sensibility, and a way of pursuing it that's very meticulous and, for me, enjoyable. I'd be a big fan of his movies whether I had ever met him or not.
"At the same time, he trusts actors, and loves them and gets wonderful actors to play with him and collaborate. He makes these whimsically theatrical characters and stories, but wants the actors to fill them in in a very naturalistic and truthful, honest, deep, and substantial way.
"The whole experience is particular and uncommon. Yeah, there's nobody like him."
Goldblum, on the phone from Los Angeles — his hometown, back after four months in New York doing Bruce Norris' play "Domesticated" at Lincoln Center — is as busy as ever. He costars in "Le Week-End" opposite Jim Broadbent and Lindsay Duncan. He has a supporting role in the "P.G. Wodehouse-like" "Mortdecai," with Johnny Depp, Gwyneth Paltrow and Ewan McGregor.
When he's not working, Goldblum plays piano in a jazz ensemble every week in a club in the Los Feliz section of L.A.
As for his Deputy Kovacs, even if he's a product of Anderson's imagination, a voice of reason in a nutty, nonstop ensemble comedy, Goldblum says he thinks he found some relevance: "To consider what the political and moral ramifications are of what you're doing, and how you want to live, and who you want to be, is always at issue," he explains. "And in movies, and in stories, that is oftentimes part of the deal."
Outfest Film Festival via Flickr