Jeff Sessions Says Border Agents Will Separate Undocumented Kids From Their Families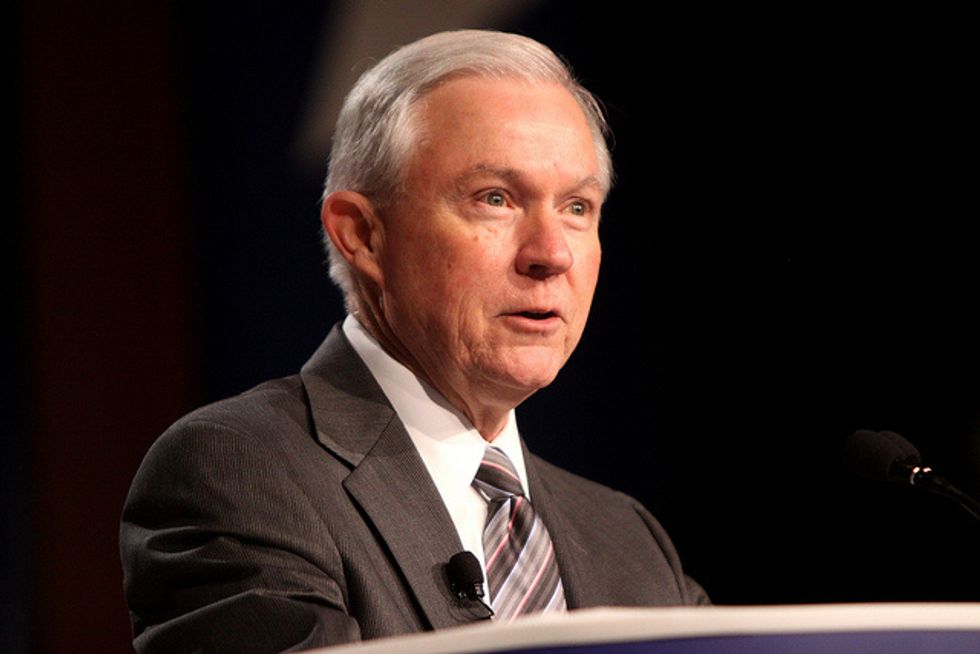 Reprinted with permission from AlterNet.
Attorney General Jeff Sessions offered a full-throated endorsement Monday of separating parents and children when they cross the U.S.-Mexican border illegally, adding "If you don't like that, then don't smuggle children over our border."
Sessions spoke at a law enforcement conference in Arizona and warned of the "massive influx of illegal aliens across our Southwest Border," even though — as President Donald Trump himself has pointed out — the number of unauthorized border crossings has fallen sharply in recent years.
Sessions said that separating children and parents who illegally cross the border is just an extension of the common practice of separating any other children from their parents during an arrest. The policy ostensibly wouldn't apply, for example, to people who enter the United States and apply for asylum through the proper channels.
But this argument omits the fact that in crossing the border, families have often done no harm to anyone — which makes separating them seem particularly cruel. These families frequently undergo significant trauma and hardship before making it here and do so knowing the great risks they face. And even if Sessions has no sympathy for the parents who knowingly violate American immigration law, the policy can further stress and traumatize the children, who came across the border through no fault of their own.
NBC News found that a reported 700 children have been separated from their families while crossing the border since October 2017.
Cody Fenwick is a reporter and editor. Follow him on Twitter @codytfenwick.