Advertisers Beware: Fox Slots Toxic Racist Watters Into Primetime Hour
@jacinahb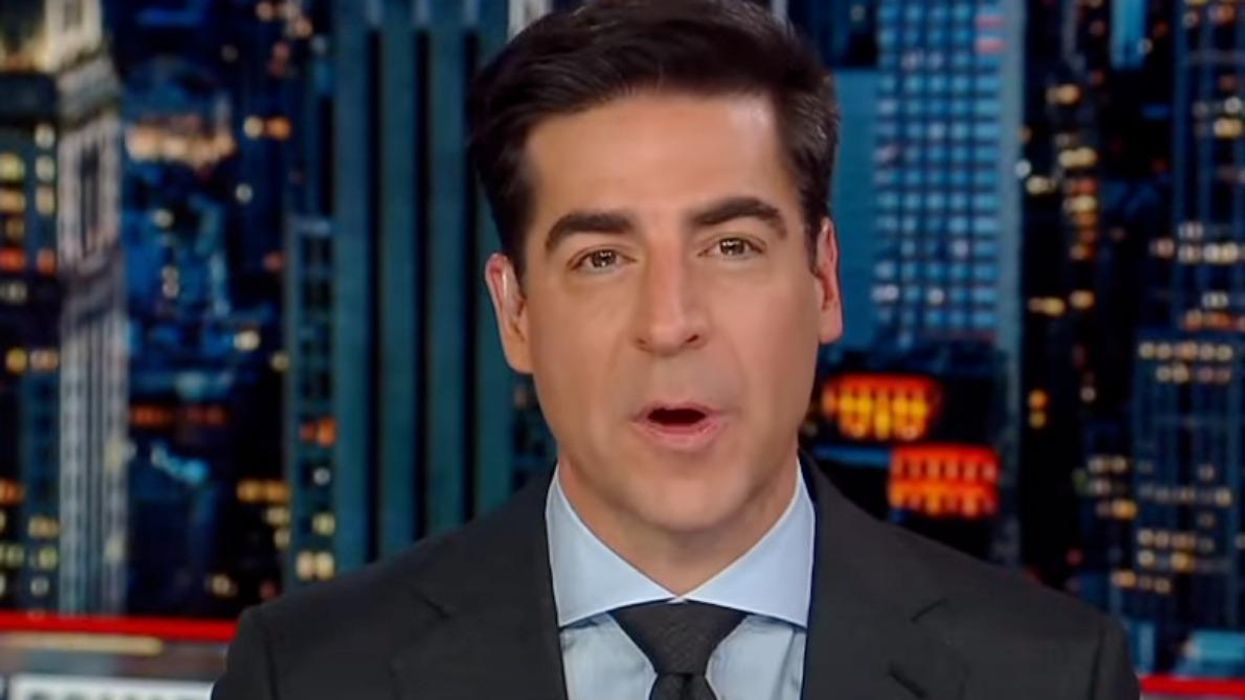 Under immense pressure following a record defamation lawsuit, and with ratings down following the departure of Tucker Carlson, Fox News announced a new schedule with host Jesse Watters' show now airing at 8 p.m. ET. Advertisers should beware, given that the network appears to be lifting up the same extremism that led to its current crisis.
Starting in The O'Reilly Factor days with his "Watters' World" segments, Jesse Watters honed his frat boy style with smug interviews mocking his subjects alongside blatant racism and sexism. In June 2015, Watters produced a cruel, dehumanizing segment shaming unhoused people in New York City's Penn Station and stressing that they are breaking the law, juxtaposed against interviews with those who found homeless people to be a nuisance. He made a follow-up segment a month later, agreeing with host Bill O'Reilly at the end that people experiencing homelessness "shouldn't be allowed to destroy neighborhoods." (Hosting his own Fox show in September 2022, Watters called homeless people "an invasive species.")
In May 2016, it was made public that Watters had stalked and harassed journalist Amanda Terkel while she was on vacation seven years earlier, accusing her of "causing 'pain and suffering' to rape victims and their families" after she wrote a story that called out O'Reilly's pattern of victim-blaming rape survivors. (O'Reilly was fired from Fox News in 2017 following years of sexual harassment reports against him, including at least $13 million in settlements.)
In October 2016, Watters produced a widely condemned, racist and stereotype-driven segment in New York City's Chinatown, asking bystanders questions such as, "Am I supposed to bow to say hello?" "Tell me what's not made in China?" and, "Do you know karate?" The song Kung Fu Fighting played in the background, and the segment included clips of Watters attempting to do karate.
Here is more of Watters' despicable commentary on Fox News over the years:
Anti-LGBTQ Hate
Election Denial
In March, he said that "Democrats can't win elections fairly, they know they can't persuade voters their policies are better, so the only thing keeping them in power is collusion and censorship."
In September 2022, he claimed that President Joe Biden and the FBI had "rigged the last election."
Days before the Capitol riot, Watters falsely claimed that the 2020 presidential election was filled with voter fraud, said, "We used to storm the castle over abuses of power like this," and told his audience, "In 2021, let's relight that great American spirit. Let's stand up to this den of thieves because they'll just keep robbing us blind until we actually do something about it."
Climate Denial
In April 2022, Watters said "the logical conclusion" to climate activism is "human sacrifice."
He said in July 2021, "You don't fight climate change. If it's getting warmer, you adapt to it."
Watters criticized the Portland School Board in 2016 for banning classroom material that denied climate change.
Reprinted with permission from Media Matters.