Unresponsive U.S. Plane Crashes Off Jamaica: Official
@AFP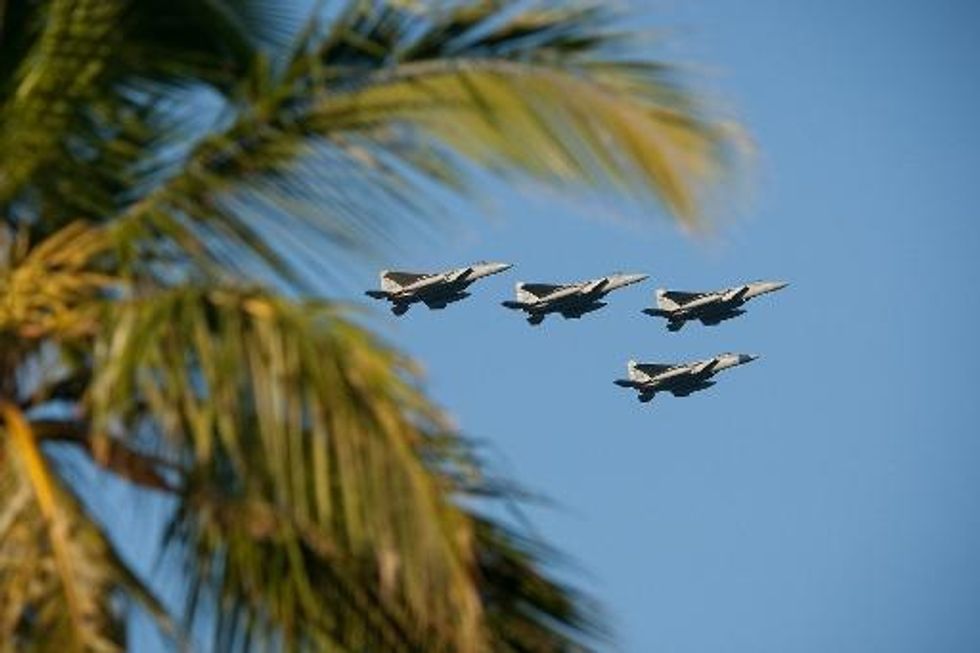 Washington (AFP) — A small U.S. plane crashed in waters off Jamaica on Friday after flying for hours with an unresponsive pilot, for a while trailed by U.S. fighter aircraft, aviation officials said.
The plane went down 14 miles north of Port Antonio on the northeast coast of the island, a Jamaican official told AFP, adding that "search and rescue operations are underway."
Details on the crash were still scarce, she said, added "we are awaiting updates on the situation."
The seven-seater aircraft, a Socata TBM-700 that took off from Rochester, New York and was headed to Naples, Florida, crashed around 2:15 p.m., U.S. aviation officials said.
"We have not confirmed the number of persons on board," the Federal Aviation Administration said.
The U.S. agency had earlier said flight controllers lost contact with the plane at 10:00 a.m., prompting the North American Aerospace Defense Command to scramble two F-15s.
The jets peeled away before the plane entered Cuban airspace, which it crossed before heading on across open water towards Jamaica.
NBC News, citing unnamed U.S. officials, said the pilot was seen "unconscious and slumped over" in the cockpit.
This story has been updated.
AFP Photo/Kent Nishimura
Interested in national news? Sign up for our daily email newsletter!