Jim Oberstar, Longtime Minnesota Congressman, Dies At 79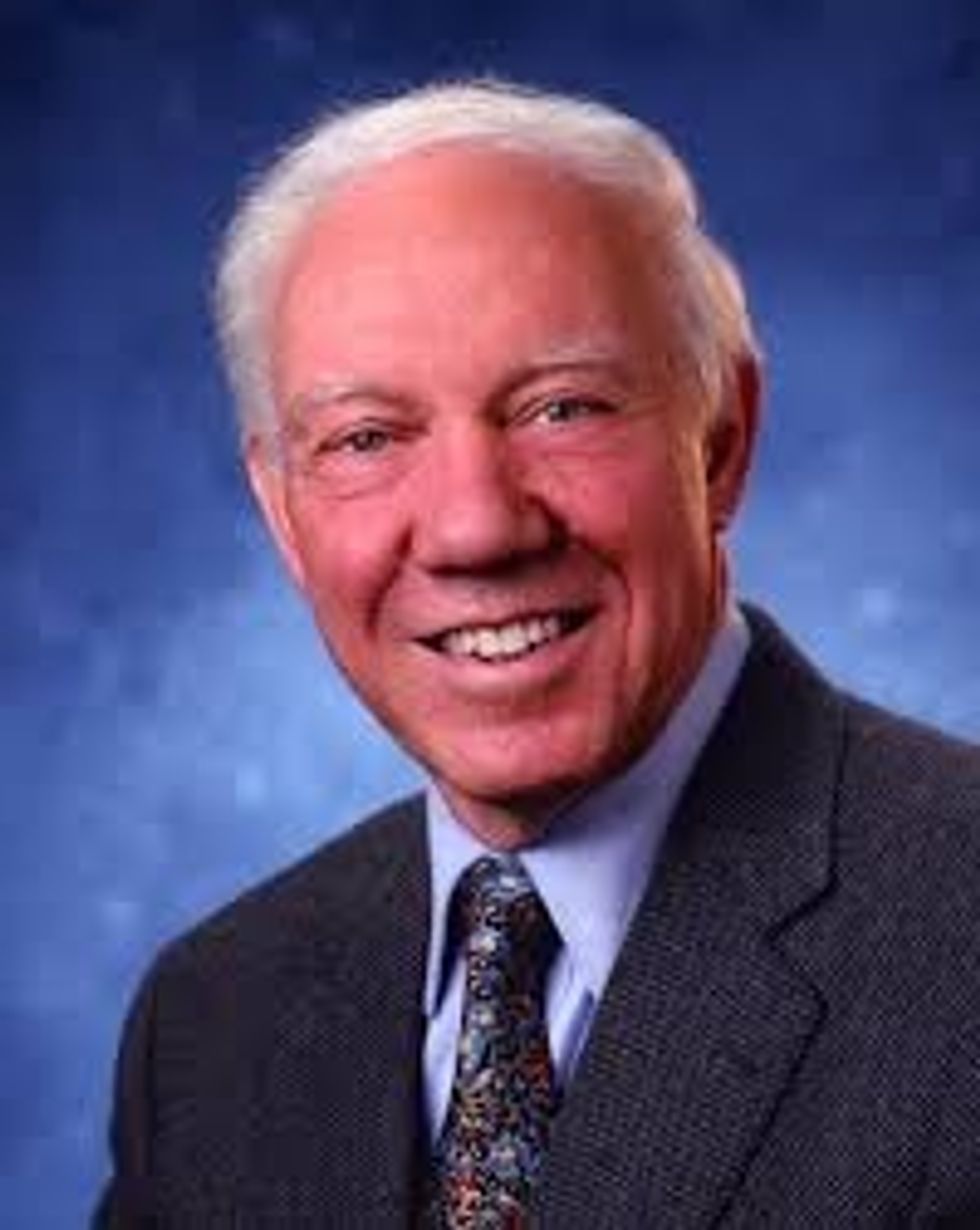 By Baird Helgeson and Kelly Smith, Star Tribune (Minneapolis)
Former U.S. Rep. Jim Oberstar, a lion in northern Minnesota politics and the state's longest-serving congressman, died Saturday in his Maryland home. He was 79.
The veteran Democrat served 36 years — 18 terms from 1975 to 2011 — in Congress.
"His impacts are almost indescribable," said former state House Majority Leader Tony Sertich, who is from Oberstar's hometown of Chisholm. "You can't travel down a road, or a bridge, or an airport or a trail in northeastern Minnesota without his fingerprint on it."
The son of a miner from Chisholm, Oberstar rose to become chairman of the House Transportation and Infrastructure Committee, one of the most powerful committees in Congress. He was revered by many in his district for bringing countless road, bridge and trail projects to the area and the rest of the state.
Oberstar mentored several Minnesotans who are in politics today and grew to become an almost bigger-than-life character in his region until his stunning defeat in 2010.
Fluent in French and a passionate cyclist, Oberstar traveled the country and the world — often on a bike. Oberstar was regarded as one of the more liberal members of Congress, but he remained a strong opponent of abortion and tougher gun laws. He became an international expert in aviation and a crusader in the effort to boost federal spending for roads, bridges and public transit systems.
After the Interstate 35W bridge collapse in Minneapolis in 2007, Oberstar ensured rapid passage of $250 million in federal money to build a replacement.
Duluth Mayor Don Ness credits Oberstar for his decision to get into politics. Ness became Oberstar's campaign manager after college, a position he figured he would hold for a couple of years before going into business.
"In Jim, I saw the potential of public service," Ness said.
Oberstar served until he was defeated by Republican Chip Cravaack in 2010 — one of most stunning political upsets in the nation at the time.
U.S. Rep. Rick Nolan, a Democrat, came out of retirement from politics to defeat Cravaack after one term and continues to hold the seat in Minnesota's expansive Eighth Congressional District, which includes the cities of Duluth, Brainerd, Grand Rapids and International Falls.
Oberstar was known for his fierce and probing intellect, having a strong command of facts and details. Admirers joked that his wide-ranging intellect had a downside at political conventions, where he was prone to gusty speeches that dragged on.
Around Washington, Oberstar's name came up as a possible replacement for U.S. secretary of transportation after Ray LaHood resigned the post in 2013.
"Michelle and I were saddened to hear about the passing of Congressman Jim Oberstar," President Barack Obama said in a written statement. "Jim cared deeply about the people of Minnesota, devoting his 36 years of service to improving America's infrastructure, creating opportunity for hardworking Minnesotans, and building a strong economy for future generations of Americans."
Oberstar is survived by his wife, Jean, four children and eight grandchildren.
Photo via Wikimedia Commons