Jim Webb Announces For President — So Who's Jim Webb?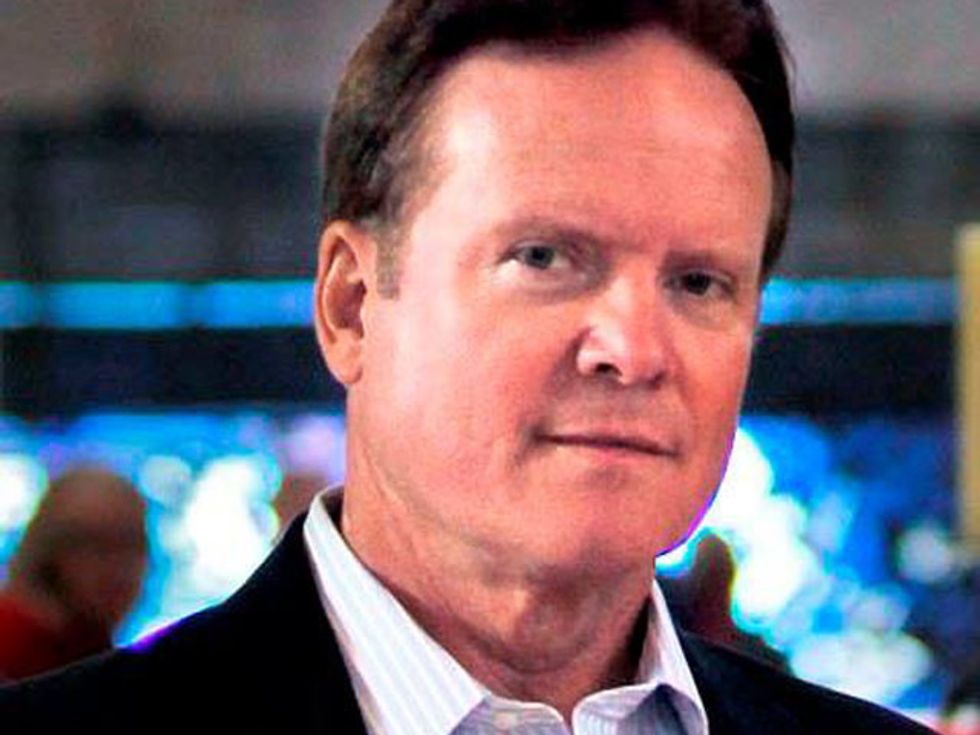 Former senator Jim Webb (D-VA) has officially launched his campaign for president — though he certainly starts out as a serious underdog.
A CNN poll released this week shows Webb at only 2 percent support nationally, way behind Hillary Clinton, who dominates the entire field at 57 percent.
Indeed, Webb's campaign announcement takes a shot at a certain other candidate for raising a lot of money in the race: "I understand the odds, particularly in today's political climate where fair debate is so often drowned out by huge sums of money. I know that more than one candidate in this process intends to raise at least a billion dollars – some estimates run as high as two billion dollars – in direct and indirect financial support."
Webb has also done some things over the years to alienate progressive support — most recently, invoking his Southern and Appalachian heritage, he publicly defended the Confederate flag.
His candidacy now seems to veer all over the ideological map. On domestic policy, he talks about the need for immigration reform, greater access to education without enormous student loan debts, and his work in bringing the issue of criminal justice reform into the political mainstream. Overall, he speaks of his commitment to equal opportunity over entrenched privilege.
But on foreign policy, Webb restates in his candidacy statement his longstanding opposition to the Obama administration's 2011 intervention in Libya — and he also takes a hard line both on China and on Obama's current efforts to negotiate a nuclear deal with Iran.
This sentence might also get some liberals' "Spider sense" tingling: "We will work with our NATO allies to restore stability in Europe, and with our friends in the Middle East, particularly Israel, our most stable partner and friend in the region, to reduce the cycle of violence and turmoil in that part of the world." Many liberals today do not particularly trust the Israeli government, to put it mildly.
Also, Webb has got to be the only Democratic presidential candidate whose campaign biography page includes a photo of him shaking hands with President Ronald Reagan:
Webb served one term in the Senate, after he won in a stunning upset in the 2006 Democratic wave over incumbent Republican senator George Allen, who had once been a potential candidate for president. In that campaign, Allen infamously referred on camera to a Webb campaign worker as "Macaca" — widely interpreted to have been an obscure racial slur.
Webb had previously been a Republican, serving in the 1980s as Assistant Secretary of Defense and then Secretary of the Navy under President Reagan. But with his anti-Iraq War platform and his victory over Allen, he became a hero to progressive activists for quite some time. However, he did not seek another term in 2012, and was succeeded in the open-seat race by Democrat Tim Kaine (who, by the way, defeated George Allen in a comeback attempt).
Photo: Jim Webb via Facebook.