Job Market For College Graduates Gains, But Not To Pre-Recession Levels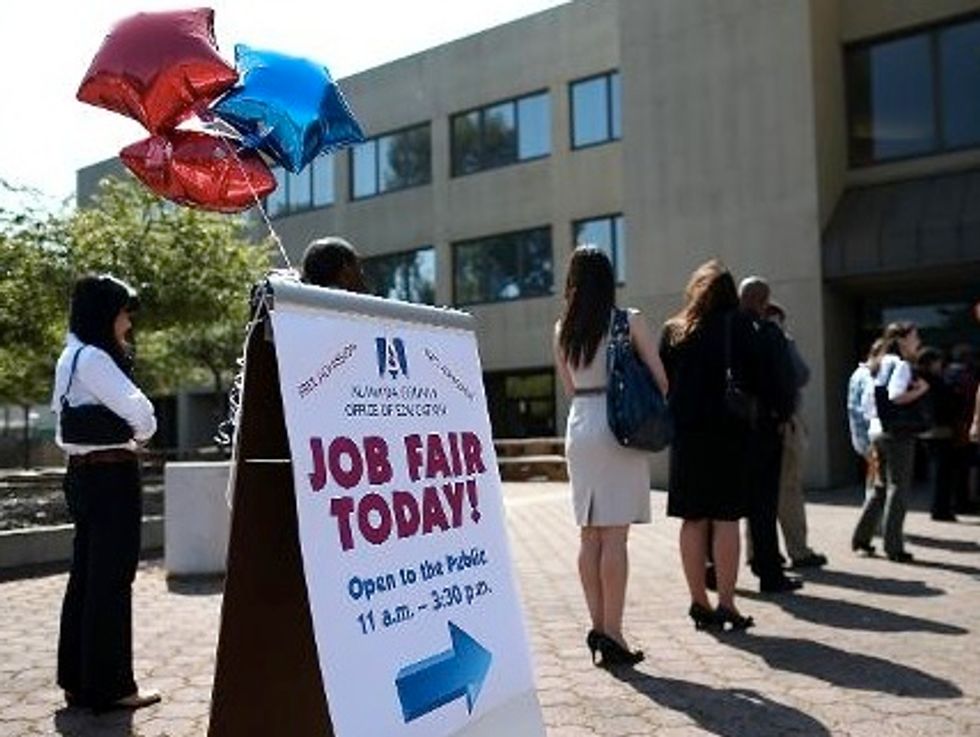 By Robert Gebelhoff, Milwaukee Journal Sentinel (TNS)
MILWAUKEE — For Jack Lawinger, a senior studying engineering at Marquette University, the leap from graduation to his career will be an easy one.
He already has a job lined up at Accenture, an international consulting and technology services company, where he will be doing technical work ranging from mechanical engineering to computer software.
"It takes a little bit of the pressure off for senior year," Lawinger said. "There's a little bit of relief, but I'm mostly excited."
Lawinger and his friends in the engineering program are part of a group of college graduates expected to be in high demand leaving college, and they are also part of a graduating class entering an economy with relatively positive hiring outlooks.
As the economy continues to grow, surveys show employers will be looking at new degree holders to fill positions. Schools are also reporting an increase in recruiting on campuses this year.
"The jobs are everywhere," said Joanna Patterson, director of career education at Alverno College in Milwaukee. "We need to send students the message that if they do what they need to, something is going to happen."
The National Association for Colleges and Employers said U.S. employers are planning to hire 9.6 percent more college graduates this year than they did last year. The group also reported that nearly two-thirds of employers were planning to increase starting salaries for bachelor's degree recipients, which was an average of $48,700 for the Class of 2014.
"Most of the people I'm graduating with have full-time jobs or had opportunities," said James Ward, a senior at Marquette who has a job lined up at the accounting firm PricewaterhouseCoopers.
Still, the optimism is tempered by the fact that job opportunities for graduates today are nowhere near pre-recession levels. Ward, whose degree in finance means he is entering a field with growing demand from employers, said his friends graduating with humanities degrees still are having difficulty finding jobs.
"For some, the career path is not as clear-cut," Ward said. "A lot of people still can't get jobs without going to grad school."
Before 2009, the unemployment rate was around 5.5 percent for new bachelor's degree holders ages 21 to 24. That number nearly doubled in 2010 and fell to around 8 percent for last year's graduates. The average job search for students still is expected to take six months or more.
"The economy has a long way left to go," said Rebekah Pryor Pare, director of the Career Initiative in the University of Wisconsin-Madison's College of Letters and Science.
So despite recent improvements in labor markets, the growth hasn't yet been broad enough or strong enough to reverse the trends contributing to the "boomerang generation" of graduates, who are ending up back where they started before heading off to college.
Pare said one in five of her school's students is moving back home with parents, often because paying off student debt is too costly for students living on their own. "Parents are helping out students a lot more now," she said. "This is a real challenge for (families)."
Pare attributed the tough labor market to rapid changes in technology and a shift to a global market, jolting employers' demands for skills in the college-educated workforce.
The National Association for Colleges and Employers said the most heavily sought graduates will have degrees in finance, accounting and computer science.
(c)2015 Milwaukee Journal Sentinel, Distributed by Tribune Content Agency, LLC.
AFP Photo/Justin Sullivan