Jobless Claims Hit 15-Year Low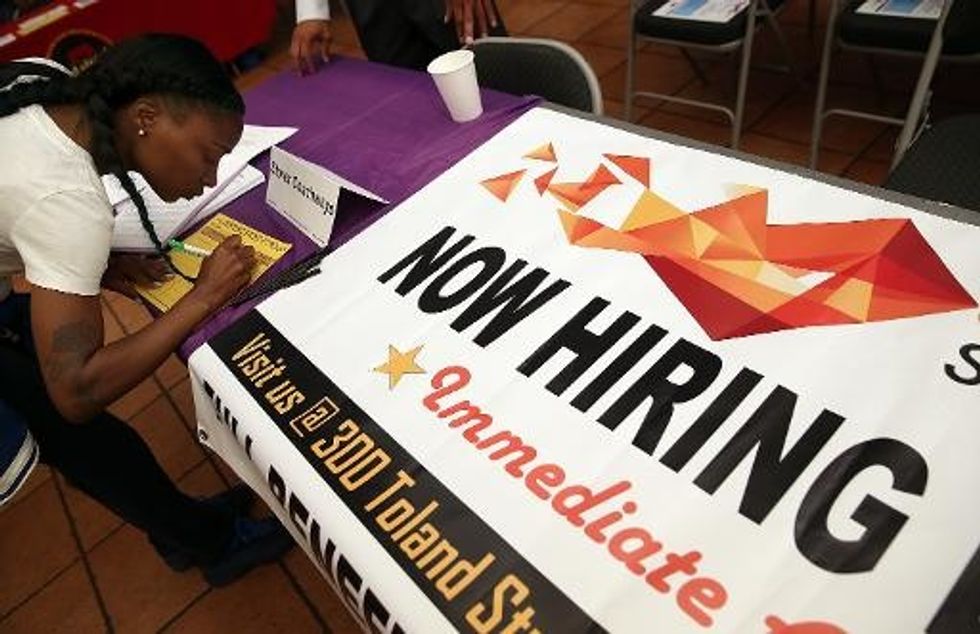 By Andrew Khouri, Los Angeles Times (TNS)
In a positive sign for the labor market, initial claims for jobless benefits plunged last week to the lowest level in 15 years, the Labor Department said Thursday.
Applications for unemployment benefits fell 43,000 to 265,000 for the week ended Jan. 24, according to the report. Analysts had expected filings to come in at 300,000, according to FactSet.
However, the sharp drop came during a shortened week that included Martin Luther King Jr. Day. Holidays can skew the weekly numbers, because people have less opportunity to apply because of the closure of state offices.
Even without a holiday, the week-to-week reports can be volatile.
The four-week moving average for jobless claims, which smooths some of that volatility, fell 8,250 to 298,500 — a level that indicates the job market is strong.
The U.S. added the most new jobs last year since 1999. And Federal Reserve officials said Wednesday that the economy was growing at a "solid pace," an improvement from their assessment last month of "moderate" expansion.
AFP Photo/Justin Sullivan