#EndorseThis: Rep. Joe 'You Lie!' Wilson Gets Karmic Justice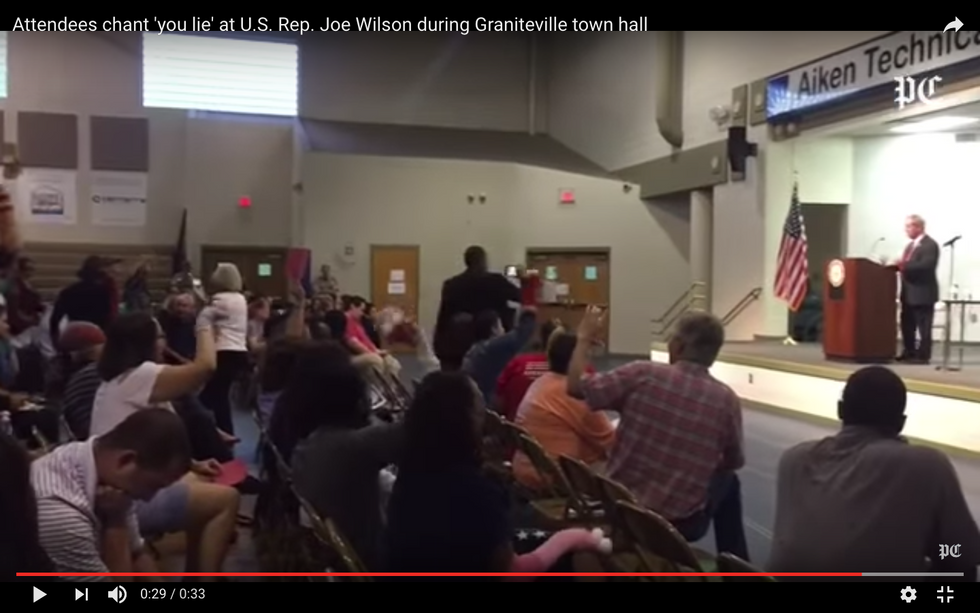 Remember Rep. Joe Wilson, the South Carolina Republican who screamed "You lie!" at Barack Obama during the president's speech before a joint session of Congress in September 2009? Of course you do.
Last Monday evening Wilson was finally rewarded for that infamous outburst– when constituents at a town hall meeting in his district got so fed up with his obfuscating nonsense that they drowned him out by chanting "You lie!"
They were responding to Wilson's claim of supporting "all efforts to make sure that violence against women is fully enforced [sic]," although he voted against renewing the Violence Against Women Act. (Looking back, he was lying when he hurled that accusation against Obama, too.)
It's a brief but stirring moment of karmic justice.