#EndorseThis: Seth Meyers Finds Bolton -- And Trump -- Despicable
@nationalmemo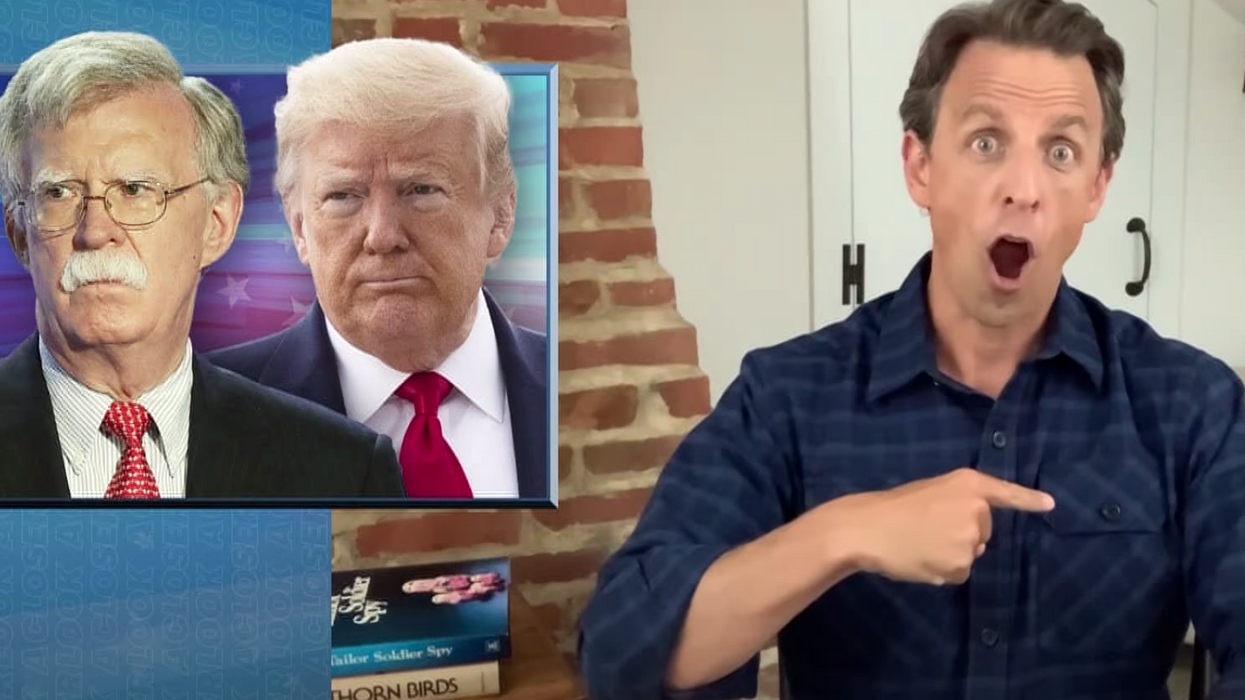 Seth Meyers has a point: By now, we all know who and what Trump is, and the answer isn't complicated. As Seth says, "There's just one layer -- a thick epidermis of Botox-infused pancake skin wrapped around a dark, howling void where a soul should be."
Which should mean that tell-all books about this president and his evil banality are redundant. But John Bolton's new book may be different. Bolton is implicated in the worst foreign policy decisions of the past two decades, right up to Trump's decision to disband the global pandemic unit in the National Security Council. And yes, he's just as morally reprehensible as Trump.
But the details of Trump's subservient pleadings to the Chinese dictator and his idiotic entreaties to the North Korean dictator are still revealing, horrifying – and darkly amusing. Seth imagines Trump and Bolton ending up as cellmates in the Hague.
Now that would be a great buddy movie!
Just click.