John Kerry Gets Behind Ed Markey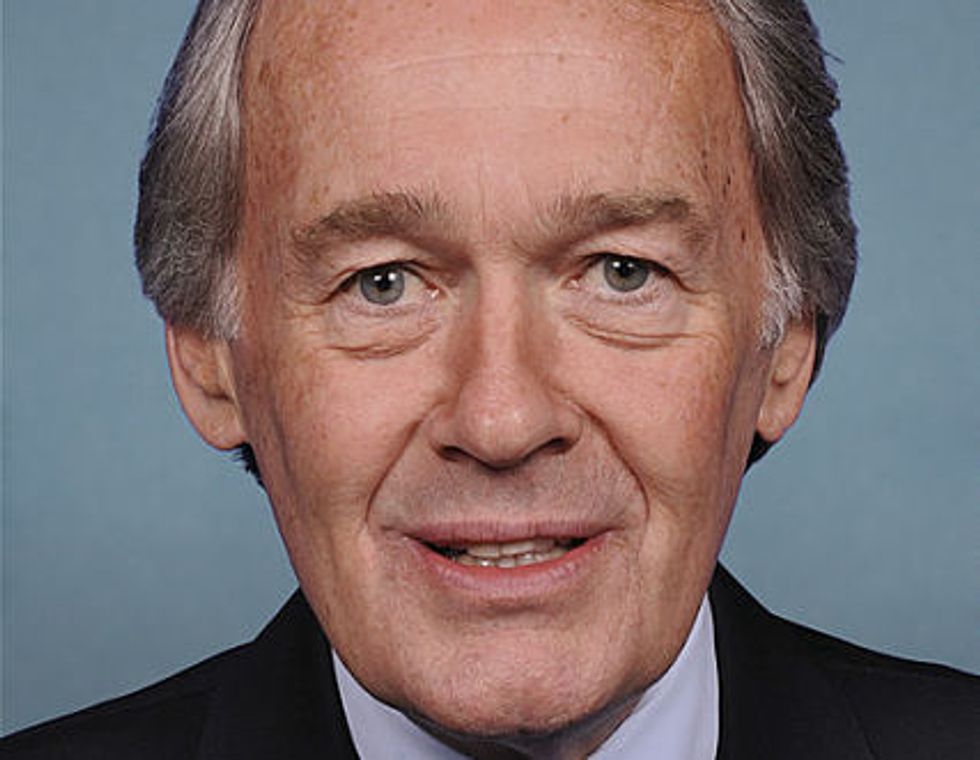 Senator John Kerry (D-MA), recently nominated by the president to replace Hillary Clinton as Secretary of State, seems eager to clear the field for Rep. Ed Markey (D-MA). Just a day after the longtime representative from Massachusetts 7th district announced he was running to replace Kerry, the senator has offered Markey his enthusiastic support.
Due to the diplomatic nature of Kerry's new role, he didn't officially endorse the congressman.
But the message is clear.
"While I began last week to formally step out of politics and it's very important that I respect the apolitical nature of the post I hope to soon occupy, as Massachusetts' senior senator today and as a colleague of Ed Markey's for 28 years, I'm excited to learn of and support his decision to run for the United States Senate," Kerry said in a statement.
Kerry cited Markey's experience and ability to "hit the ground running" in the Senate.
Kerry's quick action suggests that no other high-profile Democrats are planning to enter the special election. This gives Markey the space and the time to prepare for the possibility that he may be facing Senator Scott Brown (R-MA), who was defeated in November by Elizabeth Warren.
Brown defeated Massachusetts' attorney general Martha Coakley in 2011 following the death of longtime senator Edward Kennedy. Brown's popularity in the state has recovered after a bruising campaign against Warren. But Massachusetts remains an extremely Democratic state. President Obama carried the state by 23.2 percent over Mitt Romney, who was elected governor of Massachusetts in 2002.
Markey, a climate hawk, is the former Chairman of the Select Committee on Energy Independence and Global Warming and the Energy and Commerce Subcommittee on Energy and the Environment. He is the co-author of the controversial "cap and trade" bill that passed the House in 2009 and was never voted on by the Senate.
Markey was expected to run for the seat vacated by Kennedy in 2010 but declined the opportunity.
Since he won his House seat in 1976 with 77 percent of the vote, he has never received lower than 62 percent support in his district. If Markey is elected in early 2013, he will have to defend the seat in the 2014 general election.