John Nash, 'A Beautiful Mind' Inspiration, And Wife Die In N.J. Taxi Crash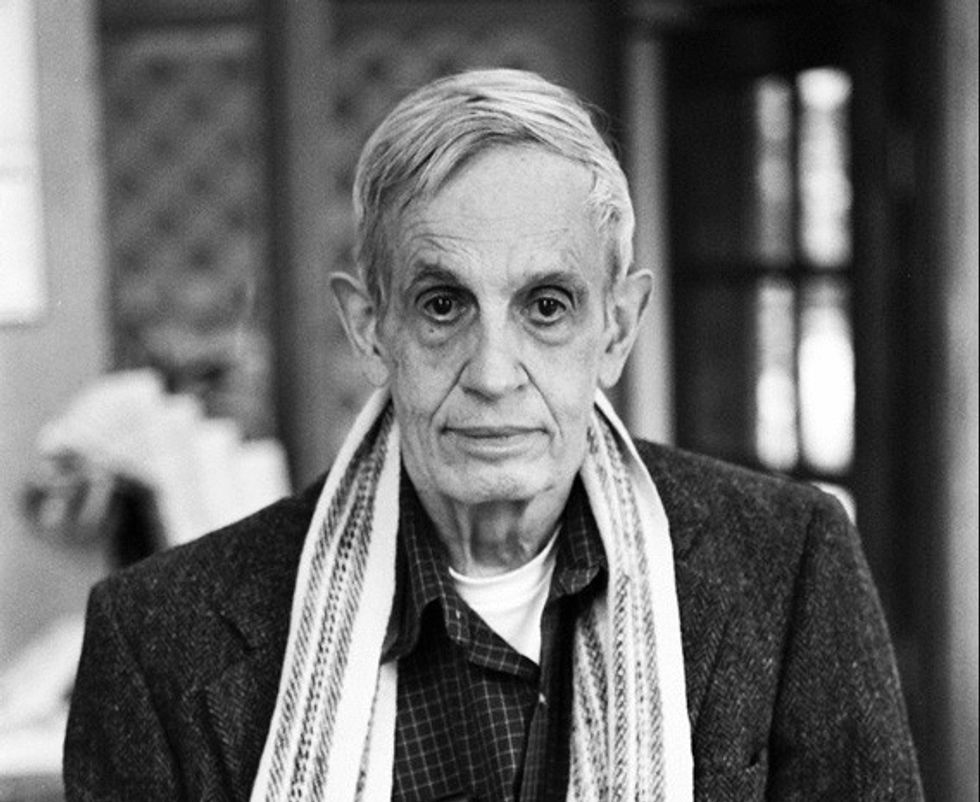 By Kurtis Lee and Steve Chawkins, Tribune Washington Bureau (TNS)
John Forbes Nash Jr., the Nobel Prize-winning mathematician whose struggle with schizophrenia was chronicled in the 2002 movie A Beautiful Mind, died Saturday in a car accident on the New Jersey turnpike. He was 86.
Nash and his wife, Alicia, 82, were killed when the taxi in which they were passengers hit a guardrail near Monroe Township, a spokesman for the New Jersey State Police said.
After years during which he had dropped out of formal academia, Nash won the 1994 Nobel Prize in economics. He also became known as a genius tormented by schizophrenia, a mathematician who solved problems that had vexed scholars for centuries but who had paranoid delusions.
Nash recovered from his devastating illness, defying a common misconception about schizophrenia and providing the inspiration for Ron Howard's 2002 Oscar-winning film A Beautiful Mind, starring Russell Crowe.
Nash's Nobel was for a concept he laid out in his doctoral thesis when he was just 21.
The paper was only 27 pages — and "very generously double-spaced," his friend and Princeton colleague Harold W. Kuhn joked to a Nobel seminar in 1994.
But the implications of what came to be called "the Nash equilibrium" were huge.
"Nash's insight into the dynamics of human rivalry — his theory of rational conflict and cooperation — was to become one of the most influential ideas of the twentieth century," his biographer Sylvia Nasar wrote in her 1999 book A Beautiful Mind.
Nash transformed economics, Nasar wrote, just as "Mendel's ideas of genetic transmission, Darwin's model of natural selection, and Newton's celestial mechanics reshaped biology and physics in their day."
"John's remarkable achievements inspired generations of mathematicians, economists and scientists who were influenced by his brilliant, groundbreaking work in game theory," said Christopher L. Eisgruber, president of Princeton University.
Nash worked at Princeton.
(c)2015 Tribune Co. Distributed by Tribune Content Agency, LLC.
Photo: Peter Badge via Wikicommons