#EndorseThis: John Oliver's Classic Climate Debate, Framed As If Science Matters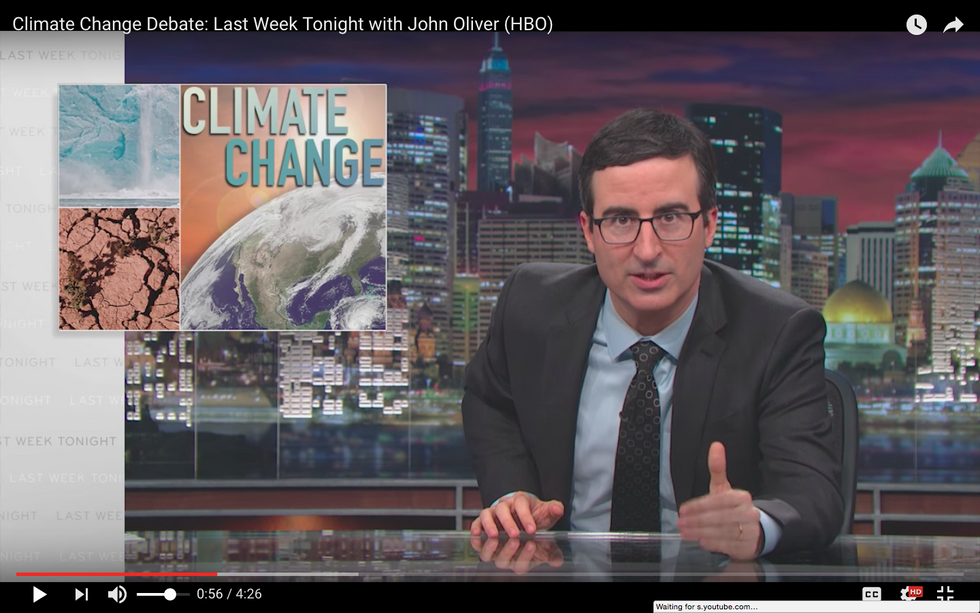 This moment may go down in history as the turning point of modern civilization, when Donald Trump doomed us by pulling the United States out of the Paris climate accord. Even if humanity somehow survives Trump's dim-witted decision, the impact of his policies will damage the planet for decades to come.
So today we present a video that Trump ought to watch, if only to understand how stupid he sounds when he insists that the threat of climate change is a hoax.
Short enough for his truncated attention span, It is John Oliver's classic climate debate –a "statistically representative" discussion, framed according to the actual scientific consensus about global warming, rather than the conventional idiocy dictating that both sides deserve equal weight. Co-starring with Oliver is Bill Nye, the "science guy" and perennial voice of reason.