The Joneses Win: The Why Of Weak Consumer Spending
@FromaHarrop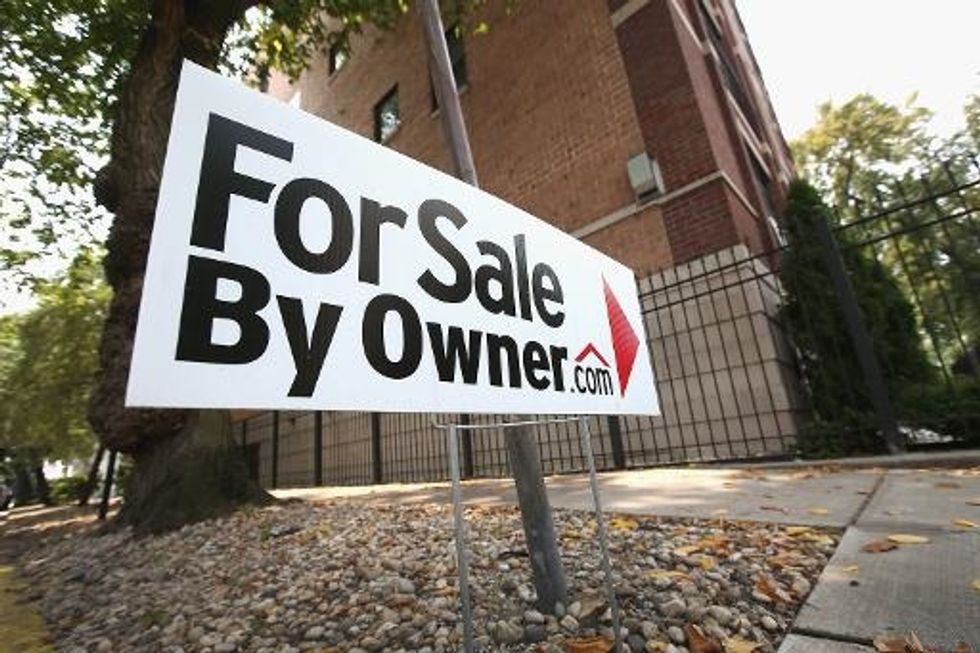 A new report on consumer spending shows that consumers are not spending. Economists thought that the savings from cheaper gasoline — hundreds of dollars a year for most — would be hauled to the stores. But non-gasoline retail spending didn't budge last month, flat after falling a bit in December, according to the Commerce Department.
The strengthening job market and expected wage gains should also be making American shoppers feel more exuberant, but no. That's a concern in a country where consumer spending accounts for two-thirds of the economy.
Here's my explanation for what's happening. There's been a growing aversion to the shopping way of life. There's a sense that the consumer culture has been a con job, epitomized by the sucker punch of last decade's real estate bubble (and attendant mortgage scams).
There's also a feeling that one traditional motive for buying stuff — the competitive race to "keep up with the Joneses" — is futile. The famous 1 percent are pulling away so fast from the other 99 percent that there's no point in trying. Even the "merely affluent" can't compete.
A study in Britain found that money only makes people happier when they have more than their neighbors. It's more about social rank than the number of zeros behind one's personal wealth. A millionaire feels poor in the presence of the super-rich.
Thus, the ever-inventive American culture has found a new way to rank people socially. More of us are replacing price tag display with the hip alternative of living in small spaces with fewer, but more curated, possessions. Rather than hire experts to make our closets accommodate more stuff, many are deciding to simply have less stuff. We are driving fewer miles, and many millennials are forgoing car ownership altogether.
The Commerce Department reported that the personal savings rate rose to nearly 5 percent in December, up from 4.3 percent the month before. Interesting.
The new social ranking system may be influencing some for whom the money race is theirs to win. The Wall Street Journal publishes a weekly section called Mansion, which centers on luxury real estate that tends to be enormous in size and astronomical in price. But in the aesthetic of minimalism chic, the architectural hulks — with their onyx bars, guest villas and ionized lap pools — seem dated.
So the recent Mansion section had a feature on "little getaway houses," small homes for those who live big. These were not your worn cabins in the woods but spectacular little places, often on lots with primo views.
"Keep it simple," said an investment manager who has a smallish house on the Maine coast — but owns several other homes, where the art is kept. Small, in this case 1,200 square feet, need not be inexpensive. The house is built on reinforced fiberglass piers that let the waves roll under it. (If you're going to do waterfront, do waterfront.)
Another small house, 1,000 square feet on Washington state's Padilla Bay, has a glass cover and hand-planed cedar floors. "The more intimate the house, the more it supports the need for connection," said one of the proprietors, who also owns a hacienda in Chiapas, Mexico.
To keep some perspective on what constitutes small, note that families of six were quite content living year-round in their 800-square-foot Levittown houses. But one can appreciate the desire of the wealthy to escape their toad halls for some cozy time in a badger cottage.
Many Americans of more modest means, however, are dispensing with the mansions altogether. You don't feel behind in a race you don't enter. And if these weakened material aspirations are here to stay, things won't be looking good for the consumer economy.
Follow Froma Harrop on Twitter @FromaHarrop. She can be reached at fharrop@gmail.com. To find out more about Froma Harrop and read features by other Creators writers and cartoonists, visit the Creators Web page at www.creators.com.
AFP Photo/Scott Olson