Ohio GOP Candidate Praises Woman Who Went To Work Sick
@alexvhenderson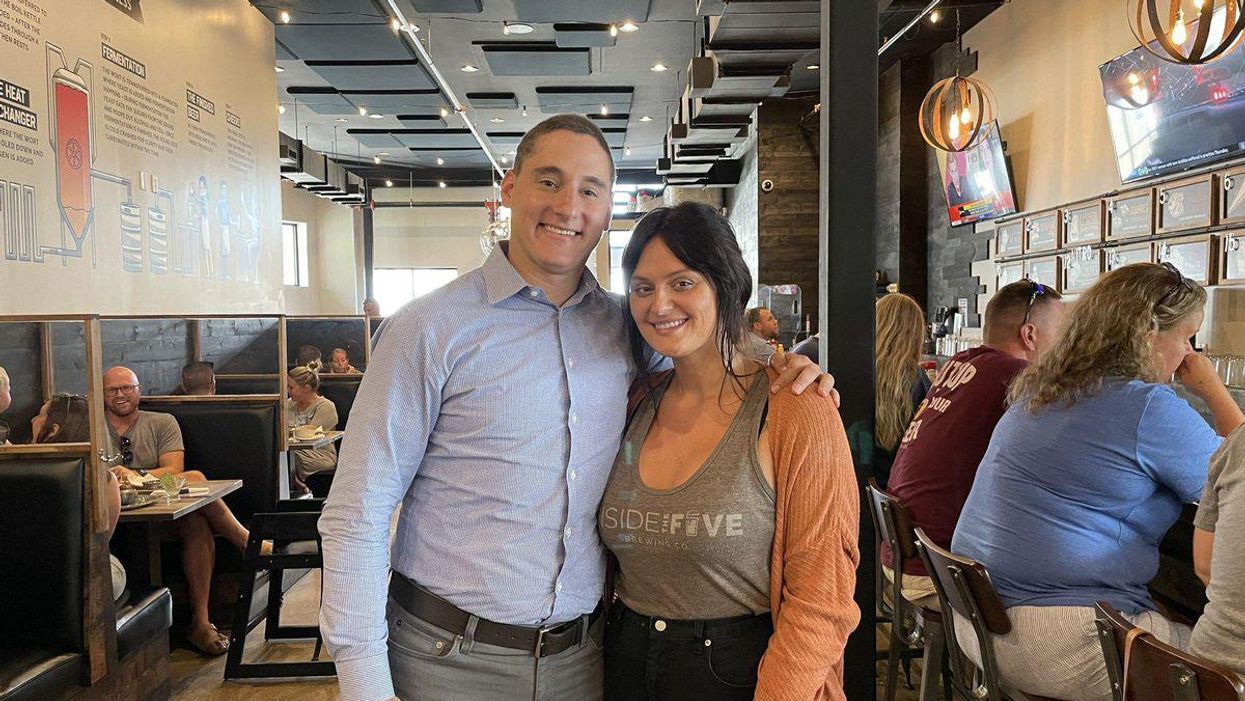 Photo from Josh Mandel's verified Twitter
Reprinted with permission from Alternet
In Ohio, former State Treasurer Josh Mandel is among the far-right Republicans competing in the Buckeye State's 2022 U.S. Senate race. And the Trump loyalist is being slammed by critics following a Friday, August 20 visit to an Ohio brewery where he praised an employee for going to work sick.
The brewery that Mandel visited was Inside the Five in Perrysburg, Ohio, where he met an employee named Brianne. Mandel later tweeted a photo of himself with his arm around Brianne, writing, "Even though Brianne was sick today, she came to work because she knew they were short servers. These are the type of American workers that make our country strong."
Neither Mandel nor Brianne is wearing a mask in the August 20 photo. After co-owner Chris Morris found out that Brianne had been sick, he sent her home — stressing that he doesn't want employees to come to work when they're sick. And now, according to Ohio's 13 ABC, Morris is worried that his business will suffer because of the bad publicity Mandel has brought him.

Morris told 13 ABC, "Anytime we're shown in a bad light, it's upsetting to us, but we'll get through this."
Mandel has an embarrassing history of coronavirus denialism. On June 1, he tweeted a photo of himself burning a protective face mask, posting "FREEDOM":
On August 20, Mandel doubled down on saying that Brianne should have come to work sick — and he even attacked the brewery, posting:
Mandel is being inundated with negative tweets for encouraging risky behavior during a pandemic. Journalist Molly Jong-Fast posted:
Here are some more reactions: