JPMorgan CEO Blasts American Media, Washington In Bizarre Conference Call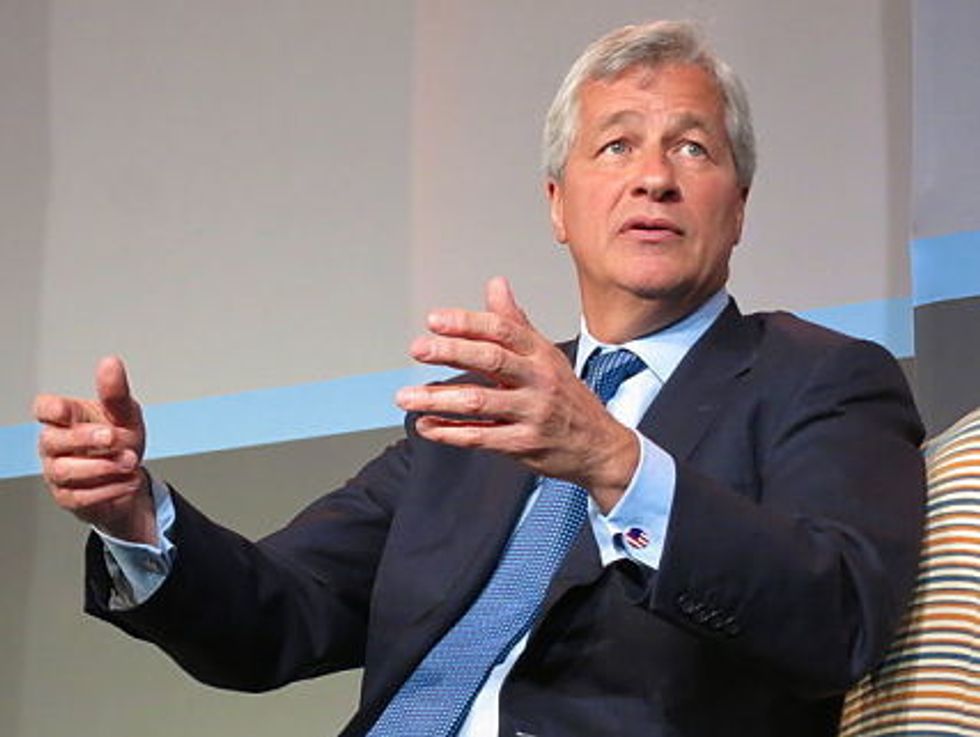 Wholly unsurprisingly, JPMorgan Chase CEO Jamie Dimon made financial pages headlines for abstractly criticizing Washington bureaucracy and the American media during a conference call with reporters on Friday. The call was meant to detail the bank's record-breaking second quarter earnings.
"It's almost an embarrassment being an American citizen traveling around the world and listening to the stupid shit we have to deal with in this country," Dimon — who'd recently returned from an overseas work trip — complained, repeatedly banging on the table.
"The United States of America has to start to focus on policy which is good for all Americans, and that is infrastructure, regulation, taxation, education," he went on. "Why you guys don't write about it every day is completely beyond me. And, like, who cares about fixed income trading in the last two weeks of June? I mean seriously."
Dimon, a major Democratic donor worth $1.16 billion as of this writing, endorsed a theoretical 10% tax hike for top income earners in 2015 before refusing an offer to be President Trump's treasury secretary.
Asked by one reporter on Friday if his criticism was aimed at the Trump administration, Dimon said "No," adding, "That was frustration with you."
Photo: Steve Jurvetson via Wikimedia Commons